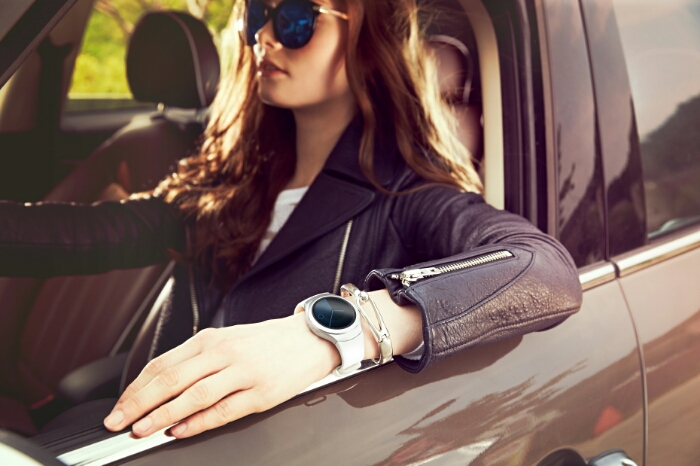 Watches look best when they're round. At least, that's the way Samsung sees it. Their new Gear S2 smartwatch has been unveiled here at IFA. There's going to be two versions, including one with 3G connectivity baked in.
The specs include a 1.2" Super AMOLED 360×360 circular screen at 302ppi, a dual-core 1 GHz CPU and it'll be running the Tizen OS.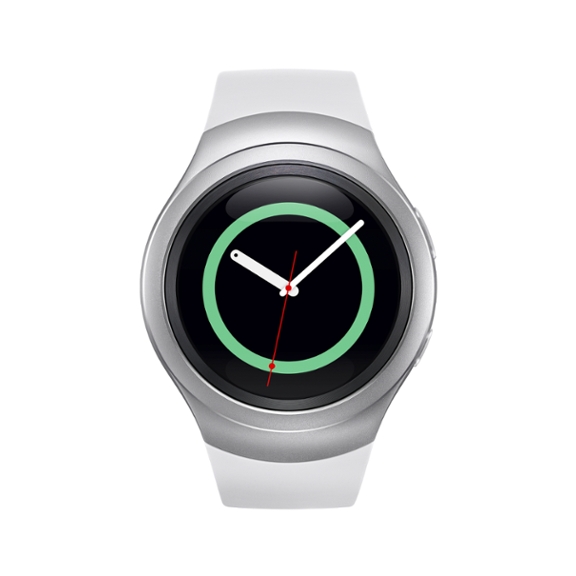 The watch will have 4GB of on-board storage and 512MB of RAM. It also has WiFi, Bluetooth 4.1, NFC and it's IP68 certified dust and water resistant. Expect wireless charging and a typical 2 day usage.
Navigation comes via a rotating bezel which, when used with the Home and Back buttons, means you can zip through the applications and notifications quickly.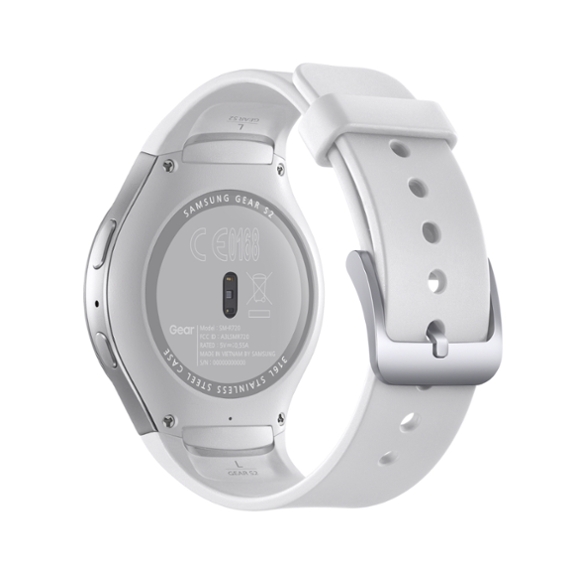 The watch is available as the "Gear S2 classic" with a genuine leather band and matching black finish. The "Gear S2" has a fresher, modern design for the more "on-the-go" customer.
Conor Pierce, Vice President, IT & Mobile Division, Samsung Electronics UK and Ireland, tells us..
The Samsung Gear S2 (is) the first-ever watch with voice capability and a host of connected features like being able to make calls without the need for a smartphone. You'll want to wear it from day to night as the ultimate fashion accessory.
We don't have pricing at the moment but they will be showing off these devices in a couple of days in Berlin.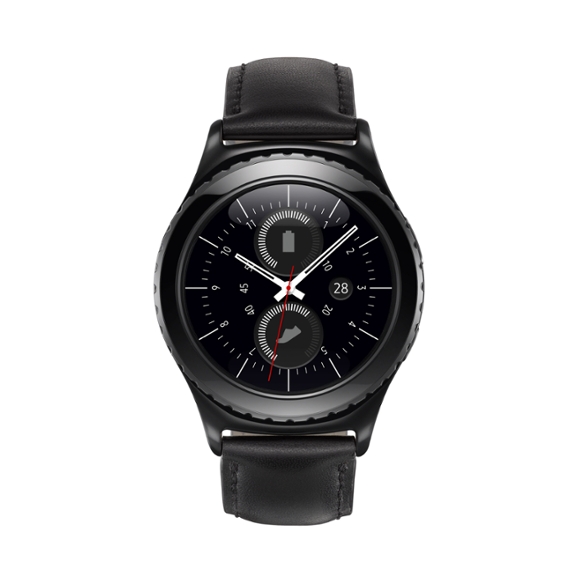 Measuring in at 11.4mm, there's notifications for emails, calendars appointments, news and you can send texts too. For added Knight Rider-style functionality, the 3G version has an e-SIM so you can speak into your phone.
Both devices also pack in lots of fitness functionality with a heart rate monitor and motivational reminders. It'll track your fitness and produce daily reports on how you're doing. Not only that, but the NFC functionality means that you can also potentially pay for a sports drink without having your wallet too.