Where do I start with this? Perhaps with the facts. Over on the Lumia Conversations section of the Microsoft website we have a newly announced Nokia 222.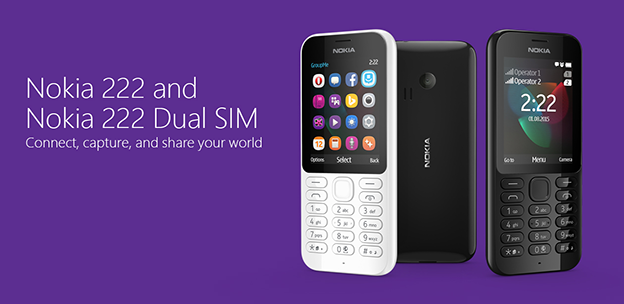 It comes in two versions, either a single or a dual SIM model and, if you can ignore the fact that it's on the Windows Phone-powered Lumia pages or the fact that it's made by Microsoft, you can travel back to 2002. Back then Microsoft could also deliver a phone with a numeric keypad and a colour screen, so it's good to see them doing exactly the same thing some 13 years later.


This is your standard "I just want a phone that I can put numbers into" phone, and has a 29 day battery life. Basically, they've stumbled across the design for the Nokia C2 and thought, "Screw it, let's make that again under a different name, because it sold quite well last time and it might just keep our mobile division going".

The press release, get this, says that the Nokia 222..
Boasts a 2-megapixel camera, (and) the Nokia 222 helps you to simply capture your world–just point and click.
Boasts? Boasts!??!
I don't think any phone will be proud or boastful of a 2 megapixel camera. Anyway, things get worse as Microsoft start mentioning MSN Weather, the Opera Mini Browser and the fact that it has Bing Search.
Oohh here comes a video of the thing. Notice just how much the interface looks like the original Microsoft Smartphone GUI.
WELCOME BACK 2002..
https://youtu.be/nGmx6GEeHsc
WHAT!? Why is that man taking a photo. There is simply no point. That 2 megapixel camera will produce an image which will never be good enough to share online, let alone print. Let's all point at him trying to take a photo of his girlfriend.
THERE'S NO POINT MATE. IT'LL BE GRAINY. YOUR GIRLFRIEND IS GOING TO LEAVE YOU FOR SOMEONE WHO HAS A BETTER PHONE.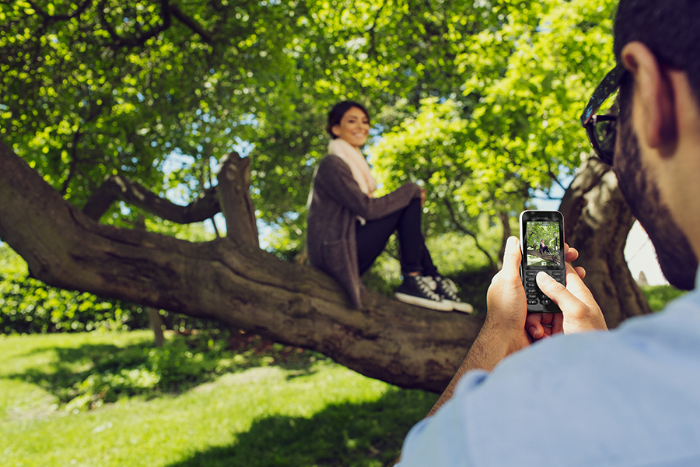 Sure, I might poke fun, but the Nokia 222 and Nokia 222 Dual SIM will be available globally in select markets from September, priced at…
…… $37.
That's £23.90.
Cheap for you, probably no mark-up for Microsoft, but cheap. It'll probably prove popular if the existing feature-phone fans haven't already upgraded to cheap Androids, with better cameras.