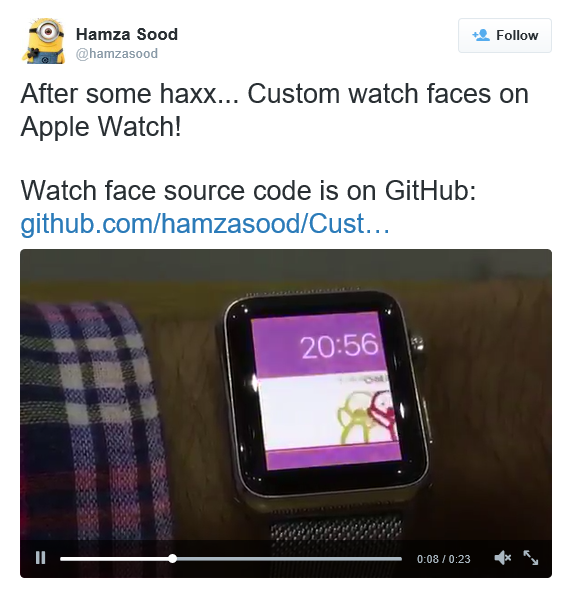 There have been a great many reviews and opinion pieces about the Apple Watch, but one of the more frequent complaints concerns the limited number of watch faces that can be chosen. WatchOS 1 has a choice of 8 faces, and although there is a certain amount of customisation available for these, compared to Android Wear those options are incredibly limited.
WatchOS 2, scheduled to be released later this year, will partially fix this by providing more faces and opening up (within reason) some of the Watch apps to developers. What still appears to be missing, though, is the ability for developers to create their own custom faces, something that Pebble users have been able to enjoy for years. Now one iOS developer has found a way to hack his way into the Watch and add his own custom watch face.
He has tweeted…
After some haxx… Custom watch faces on Apple Watch!
Details of how he achieved this have been put onto GitHub, here. You'll need to have both iOS 9 and Watch OS 2 installed via a developer's account. Do let us know if anyone manages to create a new watch face.