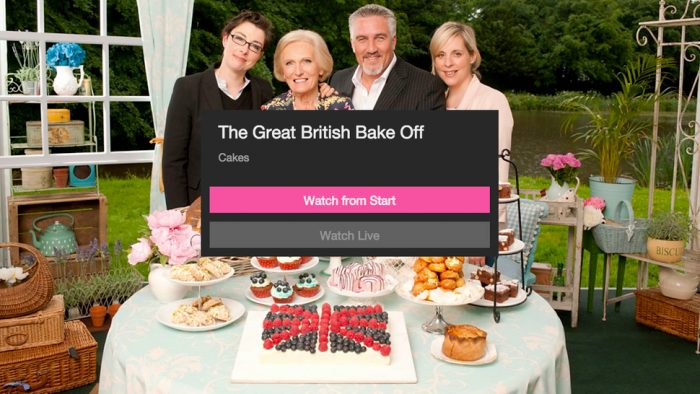 iPlayer is one of the most popular apps out there. The BBC has had great success with it, with a staggering number of downloads per month. To its credit, the BBC routinely updates the app (albeit not the Windows Phone variant). The most recent version brings a series of new features:
Live Restart – by choosing a live broadcast it will be possible to watch a programme from the start, not just where it is currently up to.
Watching – in the 'My Programmes' section on the left a list of most recently watched programmes will be shown, including times where they've been part-viewed or the next episode if finished.
Pause – an ability to pause a programme on one device and continue watching it from the same place on a different device.
Quality – you have previously been able to select HD or SD, but now the app will select the quality automatically depending on the speed of connection.
These features vary from platform to platform. For instance, 'Live Restart' will initially only come to connected TVs, though it will be extended to the Xbox and mobiles/tablets in due course. 'Watching' has been available on some platforms for some time, but is now rolling out to tablets and phones. The ability to resume programmes on any device is coming to both phones, tablets, and computers.
The relevant apps are being updated from today.