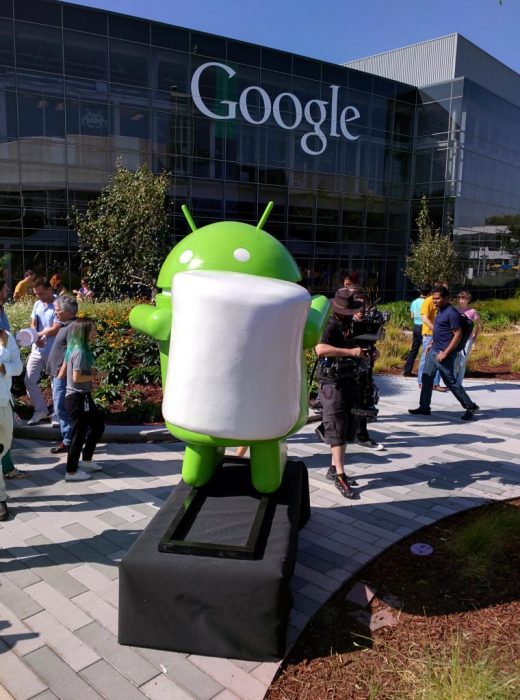 Whoop, there it is! No longer do we have to call the next version of Android, the M build, or version, or Android M. Android Marshmallow has officially been announced to the world. It even has a fancy boot animation that's you'll be able to see for yourself when you finally get an M – sorry, Marshmallow – update. So sorry to those of you who were betting on Milkshake as the other potential name.
'When will that be?' I can hear you Android faithful asking, cap in hand, and anime sized eyes looking at the sweet statue. Or is that a statue holding a sweet? Hard to tell, sometimes. We don't know for sure, but we do know that there is a new developer preview just released (now up to developer preview 3). If you feel the need for it, all you early adopters and hopefully developers can go grab the new build now.
Mountain View also released the SDK for Marshmallow, and that's now available for download. They're calling it the final SDK and confirming that Marshmallow will be version 6.0. This is it. No more planned tweaks to the API's.
It's interesting that the three things the developers blog highlights are the app permissions model, fingerprint support and the Doze power saving mode:
Check your App Permissions

Along with the new platform features like fingerprint support and Doze power saving mode, Android Marshmallow features a new permissions model that streamlines the app install and update process. To give users this flexibility and to make sure your app behaves as expected when an Android Marshmallow user disables a specific permission, it's important that you update your app to target API 23, and test the app thoroughly with Android Marshmallow users.
Not sure about you, but along with all the other things that the new version of the OS might bring, the one I'm looking forward to most is having my apps backup and restore properly.
Source: twitter