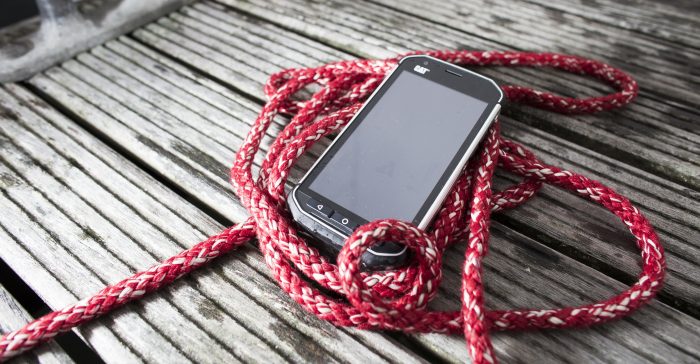 Want a rough, tough phone that'll do all that clever smartphone stuff? A phone that won't break merely by you looking at it, but will still let you keep up with your mates and their flashy smartphones?
Cat have a new smartphone on the way. It'll sell for £399 from August 1st and it's been drop-tested to 1.8 metres on concrete, The phone is scratch resistant, dustproof (IP67), waterproof (and has wet-finger tracking) plus it's militry spec 810G – well tough in other words.
It has a 3000 mAh battery, is 4G capable and runs Android Lollipop. Other details include a "super bright" IPS 4.7″ qHD (540×960) screen with Gorilla Glass 4, an 8 megapixel rear camera with a 2 megapixel front and NFC. The handset is powered by a quad-core 1.1GHz Qualcomm MSM8909 CPU and it has NFC, Wifi, GPS, Bluetooth 4.1 and a 3.5mm audio port.
You'll get 16GB of on-board storage (14GB usable), 1GB RAM and a microSD slot for more.
Cat tell us that this particular model is the toughest smartphone in their portfolio to date.
Head down to the press release below..