Gett is an app which lets you grab a black taxi. You can download it on iOS and Android. Now, with intense competition from the likes of Uber, Addison Lee and others, they're diversifying by offering an on-demand delivery service too.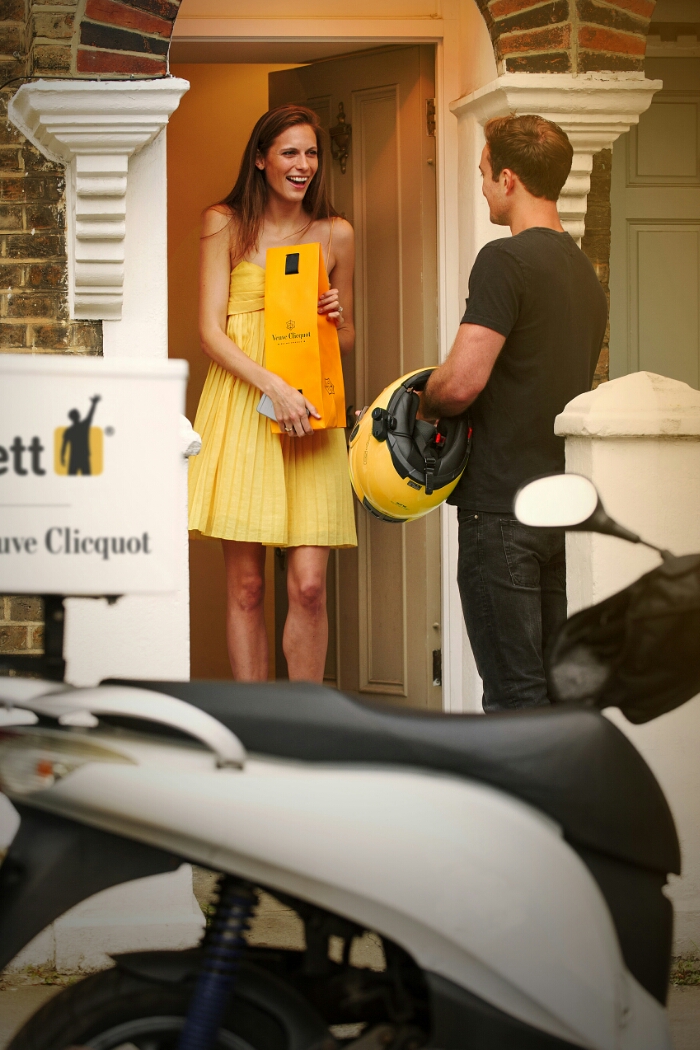 It works thanks to drivers and riders who are learning "The Knowledge" – i.e. getting around London without any of that new-fangled GPS nonsense. No actual black cab here, instead it'll be a guy (or girl) on a bike. For £50, you can have a bottle of Veuve Clicquot champagne in less than 10 minutes if you live in Shoreditch, Clerkenwell, Knightsbridge, Chelsea, Belgravia, Kensington or the City between 4PM and 10PM.
Remo Gerber, Gett's UK CEO, tells us..
For the last five years, we've been moving customers around safely and now Gett Clicquot will use the same business model to bring this revolutionary new service to Londoners.

This is the start of a wide new range of services to be offered through the Gett app. The consumer demand is enormous.
It's not just champagne, because other services are already being dreamed up. You could potentially have pizza, flowers, dry cleaning and grocery delivered – or even a plumber.
However, despite the introduction of this new service, the company is still committed to providing a black cab quickly and easily via their app.
Get more details on their website and in the press release below.