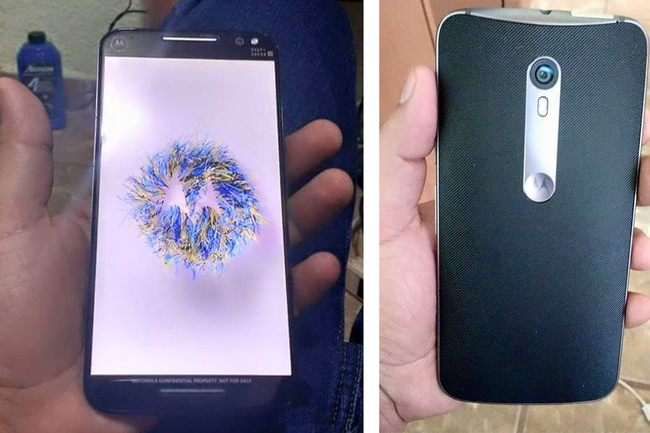 According to the invites sent out for the upcoming event on 28th July, Motorola promises it will change your "relationship status" with your phone.
It's believed that Lenovo-owned Motorola will reveal a new Moto G and Moto X for 2015. Coming from unconfirmed sources the 2015 Moto X update looks like some of the early leaks that we've seen. The main feature key to both the Moto G and the Moto X appears to be the bar on the back, encompassing the Moto dimple and encapsulating the camera.
The leaked photos show a textured back on the Moto X, although it will be probably be customisable through Moto Maker. It's believed the Moto G will have access to the Moto Maker process this time around.
The device also appears be a further design iteration of the Moto X (2014) and Nexus 6.
One addition that can be seen is a front-facing flash. It looks like Motorola are jumping on the selfie bandwagon. There is a rumour of a fingerprint scanner, but looking at the shots, if it's there, it's well hidden. Some say it's hiding in the speaker, but I can't see that as how would it get a consistent high quality read?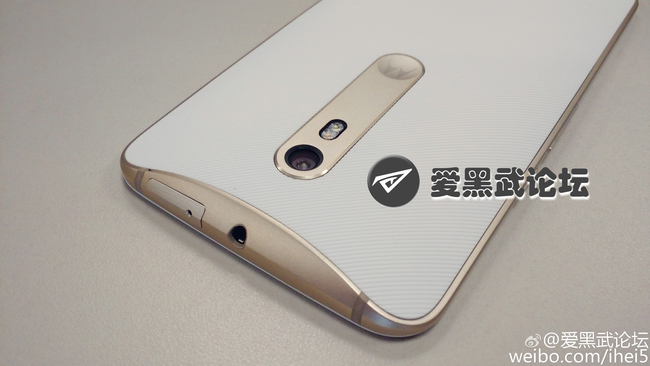 Also leaked is a better quality shot from Weibo (via Nowhereelse.fr) showing the Moto X in white and gold. If this is a true production device, I personally like the colour scheme.
Well in just over 4 days we will find out for sure.