Well, that's all done. I've just completed a 200+ mile ride across the Pennines for Edward's Trust. I've gone on about it quite a bit this last weekend as I traveled from the Lake District to the Peak District.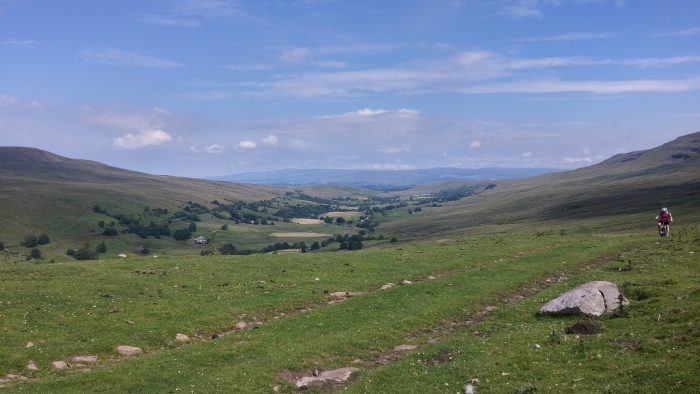 What I can tell you, from a personal perspective, is just how hard it is to ride over the Pennine Bridleway. Huge boulders, rocks – not to mention the cow pat and kamikaze sheep running across your path as you head down a hill. I swallowed a wasp and please, let's not mention my bottom. The absence of rear suspension on my mountain bike has definitely made me think about upgrading.
Hills. Hills, hills and more hills. Hills so steep that, even with your weight pushed forward, you'd be doing a wheelie as you pedaled. Then there's the issue with coming down the other side, which would – at best – be an unkempt path peppered with yet more boulders and hidden drop-offs.
Did I mention my bottom? 😉
As for the tech side of things, I had two phones. One had a dual SIM slot, so I had three networks in total. Broadly speaking, all the networks seemed to lose and gain signal at similar points, and where there wasn't any "bars" on one, there usually wasn't on any of them. In the villages it was sometimes very confusing. For example, in one village I had 3G on EE but GPRS on O2 and Vodafone. In another village, which seemed to have just 10 houses and a pub, I had full 3G on all networks. In larger villages, sometimes GPRS on all networks only. A larger village didn't always mean a better signal, and sometimes a really secluded and hard-to-reach area seemed to have better coverage than my hometown. Weird.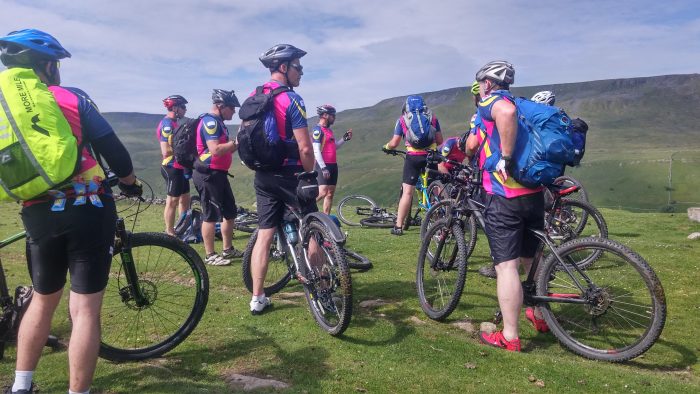 A portable battery charger is an absolute must when you're doing something like this, and I ensured that WiFi, Bluetooth and data was disabled during the ride to try and eek out as much battery life as possible. This seemed to work wonders, and the lack of constant app updates, tweets and email meant that my phone still had 40% battery remaining at 5PM. This is unheard of usually.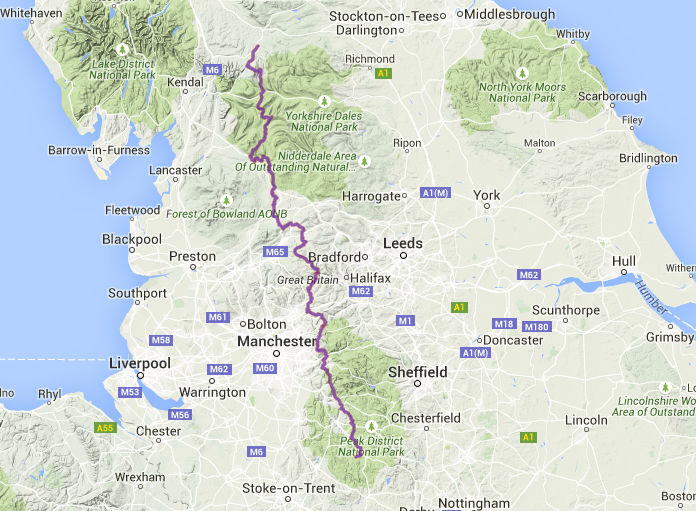 As for uploading all the Strava logs, we ended up hunting down WiFi like hungry dogs as data connectivity was usually restricted to GPRS or very choppy 3G. It was great to see local pubs and B&B's offering this and, yet again, I was confused as to why pubs in large towns and cities seem to charge a fortune for this whilst a tiny local pub in a village gives WiFi for free. I guess it attracts in the tourists, keeps the locals happy and ensures that the pub has trade at the end of the day, but I can't see why popular city pubs charge for a similar service, especially when there's usually 3G and 4G washing around outside.
All in all, being able to see Manchester from the top of a hill in Derbyshire was pretty cool, and I'm hugely proud of what we achieved. Thanks so much if you supported us, and don't forget you can still
donate on my JustGiving page
🙂