Why has this guy got a Bluetooth speaker on his surfboard? Just why? We'll never know.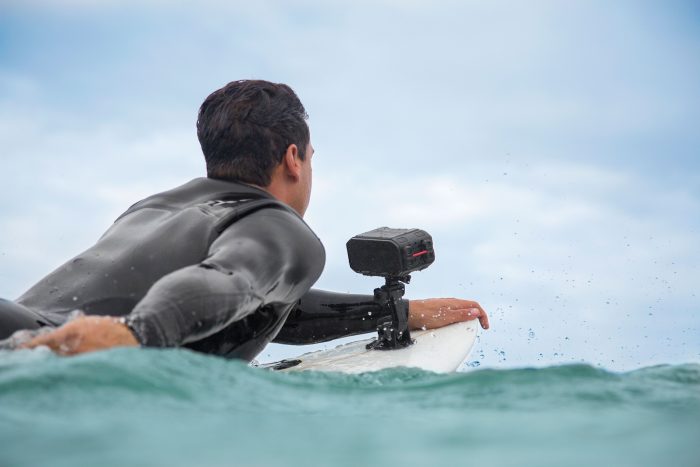 Yeah. Perhaps he wants some music blasting out while he catches some waves or something. Maybe. I think he'd perhaps be better without that attachment on the front, but whatever floats your boat I guess. Or should that be "whatever floats your surfboard".
This Bluetooth speaker, though, is proper tough. It's the world's first "modular ultra-rugged" unit which has stacks of attachments and mounts for attaching it to whatever you want to attach it to. Not only that, but you can charge it via a solar charging panel too.
They've sent us a YouTube video to show you just how the thing can be used…
https://youtu.be/9li9aP5F9l8
See that bloke on the mountain bike? I reckon he's listening to Genesis or some classical music. That'd be proper funny. Imagine a mountain biker tearing through a forest with Beethoven's String Quartet No.14 in C sharp minor at full volume.

This apparently is "tank-like" and can handle even the most extreme of adventures. It's IPX7 waterproof and is built with aircraft-grade aluminum, which in English is aluminium. It'll pump out tunes for 15 hours and has a 2200mAh rechargeable battery which can also charge your own smartphone in return.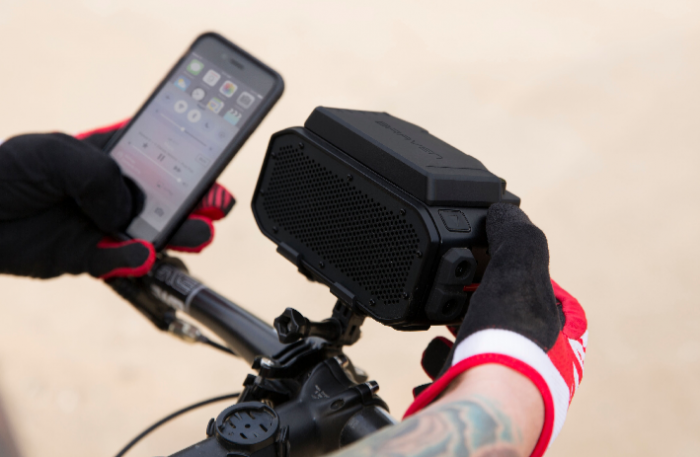 Extra kit can be purchased to connect to the BRV-PRO, including..
– BRV Battery Pack – Double your music and charging power with 3800mAh of added power to keep you rocking from sun up to sun down – £39.99

– BRV Solar Panel – Harness the energy and power of the sun to endlessly charge your devices and blast your favorite music – £39.99

– BRV Action Mount – GoPro® compatible action mount makes listening to music easy when surfing, riding, driving, and more – £12.99

– BRV Glow Deck – Enhance the ambiance of your tent or campsite with an LED panel to illuminate the night – £24.99
The speaker itself is a rather tasty £129.99. You can head to Amazon to get one or go to Braven.eu to buy one directly.