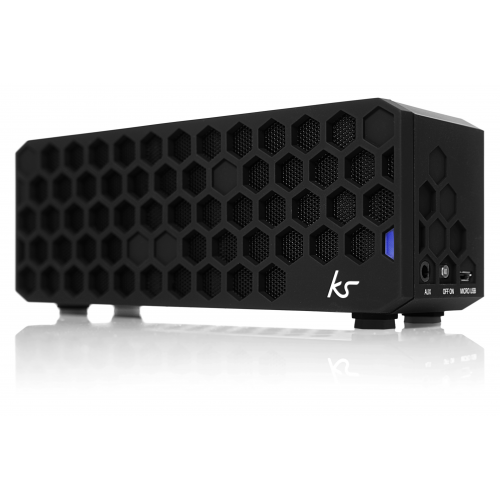 Ahhhh come on. It's been at least an hour since we mentioned a Bluetooth speaker. We've got a box full of miniature speakers here at Coolsmartphone towers but this one is from KitSound, who we quite like because we've reviewed their stuff quite a bit and it's really rather good.
Engage YouTube video!
OK, now this is available in a range of colours and is basically £50 on the nose. Get it in black, white, blue, pink or purple. It comes with clever technology that'll deliver a "warm, full bass". Well now. I don't know about you, but I'd like a bit of warm, full bass. I'm guessing that this is the audio equivalent of bathing in warm chocolate.
Or something.

The digital amplifier and "active drivers" (I'll confess right now, I have no idea) will also give you "controlled midrange and treble", so no need to worry there either. Plus there's the fact that you'll be taking it out and about so they've made it all rugged and tough.
Oh, and if you don't have Bluetooth on your device then WHAT DECADE ARE YOU IN ? Oh no, seriously, they give you line-in connectivity too.
Hands-free calling is also available and it'll do 10 hours of output before the built-in rechargeable battery gives up the ghost.
Get yours from KitSound.co.uk.