Gah! Another Bluetooth speaker! When will this madness ever end! :)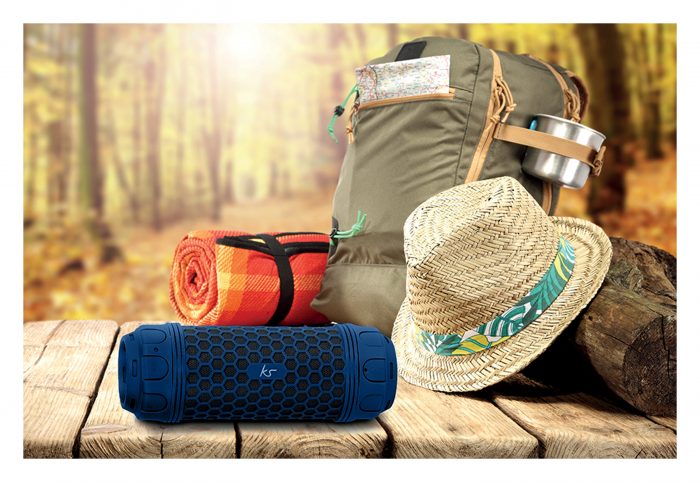 This is a tough cookie though, and is waterproof so you'll not need to worry about knocking drinks over. It's also dust and drop resistant up to 1.5 metres. They've also added an LED torch, which is a pretty decent idea considering the look of the thing, and it'll easily deliver a punchy 8 watts of sound. Great for festivals and that kinda thing.
With enhanced bass, the 2850 mAh battery should keep you listening for up to 12 hours and you can even charge your phone off it too.
In the tube-like speaker there's also a microphone, which allows hands-free calling.

Selling for an RRP of £70.00, you'll see this on the shelves at
Tesco
, although when we looked it was only
£59
. You can probably use those Clubcard points to get it for even less.
Head to the KitSound website or read the full press release below..