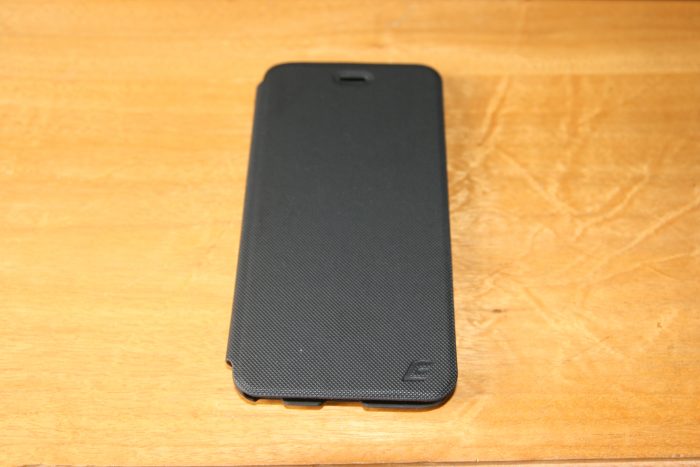 I was hugely excited when this case arrived at CoolSmartPhone Towers. I normally go for wallet cases and having recently used a variety of cheap ones from eBay, the idea of reviewing a high quality case was appealing. The case itself is well-packaged and made of durable material. The outside is made of some sort of black rubbery material; it is tactile and feels durable. The front is thin but tough feeling, while the rear side is thicker with various padded sections.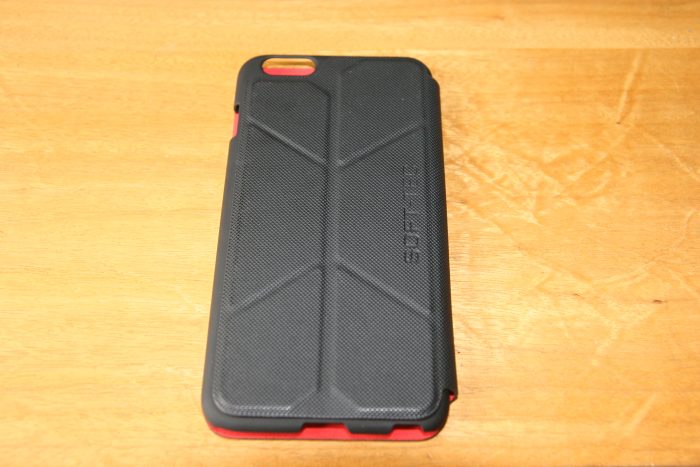 The phone fits in quite snugly and all of the various buttons, ports, speaker grilles etc. are cut out. I use a headphone amp with the phone and having the lightning port cut out is fantastic as I can connect the amp to it without the connection becoming loose. The part of the case that holds the phone is tough but has a little give in it. This means that although the phone will not fall out, it can be removed relatively easily without fear of snapping the plastic.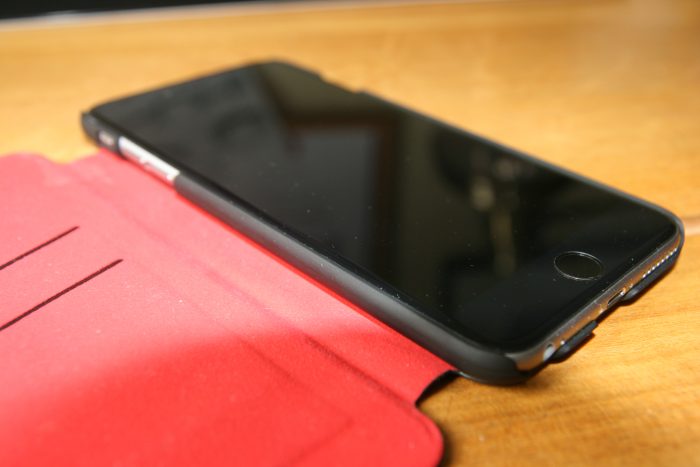 The inside of the case is red and is more felt-like in composition. Although this feels nice, as you can see from the photograph below, within just a few days of use I had managed to stain it (although I blame my children for this!). There are two credit card slots and a hole for the earpiece at the top. The felt material certainly feels nice, but I do wonder how enduring it will prove to be.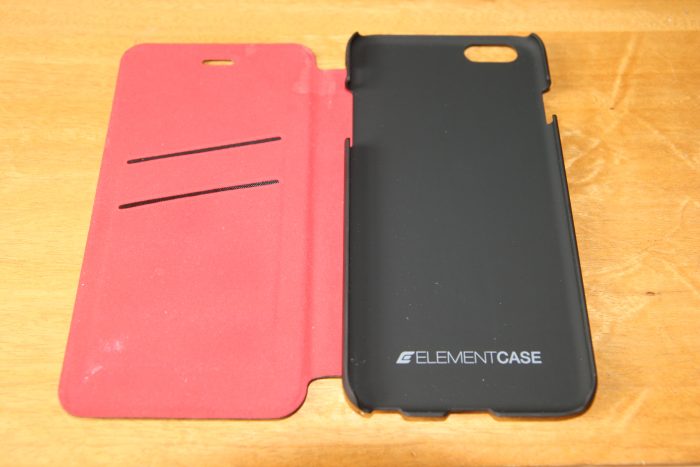 One advantage of wallet style cases is that you can stand the phone in landscape mode. The felt material is perfect for positioning the phone at any angle, and in using it over the last few days to watch films or read, the phone hasn't slipped over once.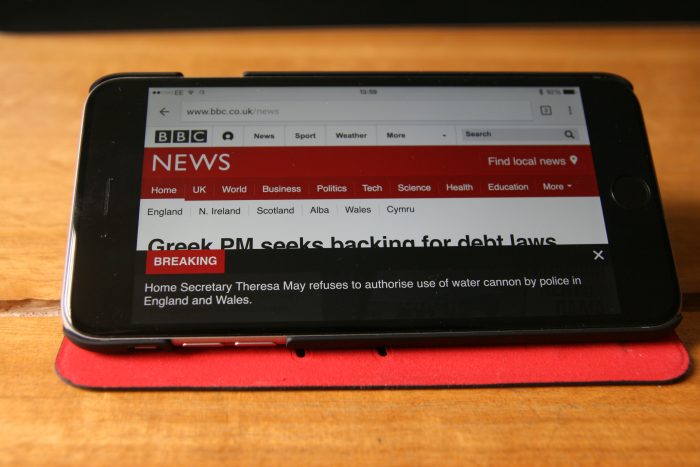 My initial excitement at receiving the case was not let down in its expectations. I've used it for the best part of a week now and can honestly say that it's the best case I've used so far. It is thin and adds little to the girth of what is quite a large phone. It certainly feels durable and is very nicely constructed, though I do worry about the felt inside. The case is not cheap but you can certainly feel its quality. A lovely addition to your iPhone! It can be bought here for £44.99 at MobileFun.
Thanks to our friends at MobileFun for supplying a review sample.