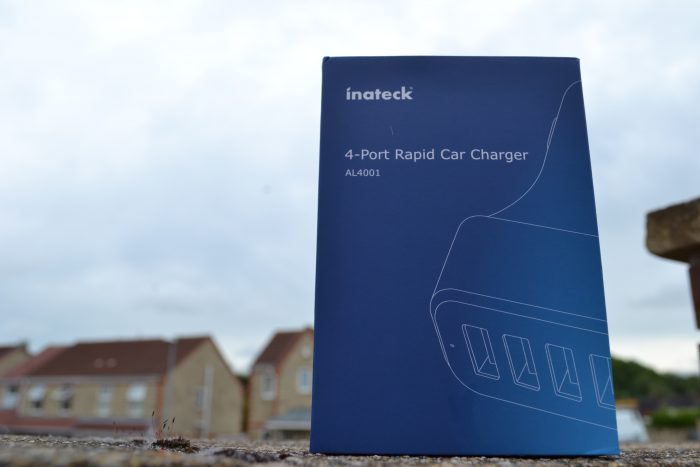 Car journeys with my family usually follow the same pattern. It goes something like this…
Dad can I watch my iPad?
Yes son.
Dad! The battery's flat!
OK, use the iPad mini then.
Dad! The iPad mini is flat!
Ok, use mums phone.
Dad! Mums phone is flat! Can I use yours?
No, I'm using mine as a satnav, put one device on charge.
Dad! It won't play films and charge at the same time,
Dad! are we there yet? I'm bored…..
I'm sure that this ritual goes on in many other cars across the nation. If it does, do let me know in the comments below.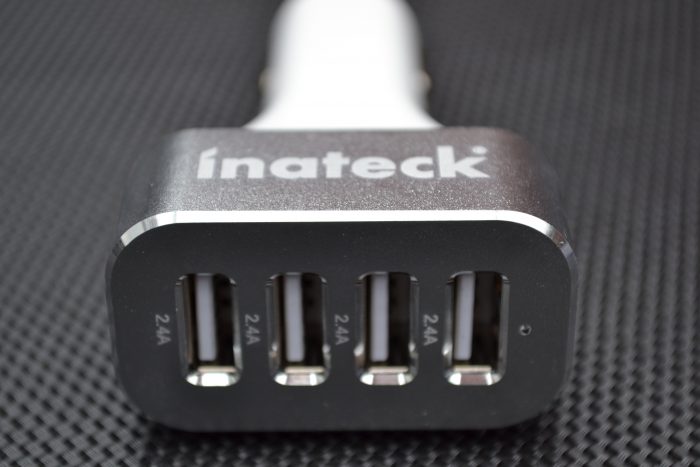 Anyway, it appears that Inateck has answered many parents prayers with the introduction of a 4 port rapid car charger. In essence it's a normal USB car charger that has four USB ports. Each of these is capable of pumping out a full 2.4 amps, up to a maximum of 9.6 amps.
Good Points:
Can charge up to 4 devices at the same time
Each port is rated at the same 2.4A
Overheat/overcharge protection built in.
Intelligent charging technology with built-in smart chipset. This detects your devices automatically to deliver the safest current.
Bad Points :
Having 4 ports makes the charger a little big and unsightly.
Instructions state the charger shouldn't be left plugged in when starting/stopping the vehicles engine.
In Use :
The charger is made out of plastic and aluminium, with the four USB ports stacked on top of each other in a line. This does make it a bit on the big side, but it appears well put together.
I plugged it into my car and it was completely happy charging a large iPad, an iPad mini, a Hudl 2 and my OnePlus One. All were topped off in short order, despite them all being plugged in at the same time.
Included in the box are two Inateck-branded microUSB charging cables. These are 4 feet long and again appeared of a high quality. They even included those velcro tidy thingies that keep everything wrapped up nicely. The instructions state that the charger should be unplugged before starting the vehicle and unplugged again before turning off, I suppose this is so it doesn't get damaged. To be honest I forgot most of the time and it still works fine.
The 4-port rapid charger is available from Amazon for £14.99. This is a reasonable price and is the ideal solution for keeping all those tech items fully topped up on the move.
Inateck 4-port Rapid Car Charger Review
Well constructed and well priced. Outputs the full 2.4 A too, meaning a PROPER charge for up to 4 devices.