I'm going to start with a brief bit of background.
Those of you who visit the site regularly will be aware that I have had the chance to test the BQ Aquarius E4.5 Ubuntu Edition. I was using the phone for a short time and something with it didn't really sit right with me. So I contacted Cannocial, the people providing the OS, and asked them about my concerns. This was all done prior to the review as I didn't want the review to be jaded by potentially faulty hardware.
After having a chat with them we determined that the phone was probably OK but, just in case, they were going to send me out a new one. It was at this point I asked if they could actually send me the recently announced BQ Aquarius E5 instead. Lo and behold my request was met and we now have a new and shiny E5 sitting on the review desk.
Essentially this is just a slightly bigger version of the E4.5 as the name suggests. However, 5″ seems like a better screen size so lets dive in and find out more about it…
So, as you can see here not much of a major difference apart from the screen size and resolution. I prefer the E5 a lot more though, and I am pleased to say that I haven't really found any major lag yet. The phone chugs along quite nicely and it only sips at the battery. I have been using it all day today and it came off charge this morning at 6ish. As I type it's 6PM and still has 50% remaining. I have used as I would with any other test devices.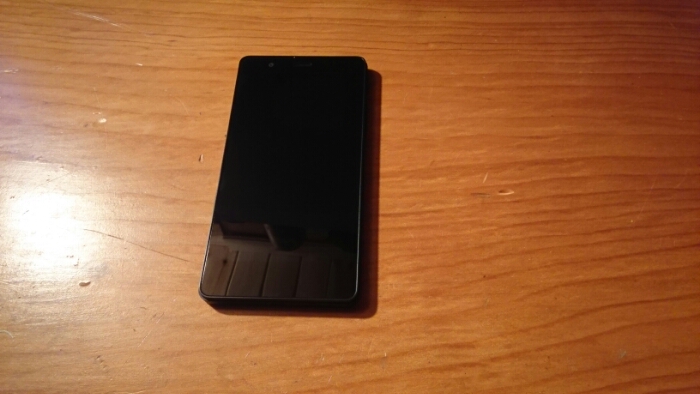 Lets have a wee look below at the specifications…
Dimensions 142 mm x 71 mm x 8.65 mm (H x W x D)
Weight 134 g
Screen 5 " IPS multi-touch screen, 5 capacitive points. Protective Dragontrail display
Resolution qHD 720 x 1280 – 240 ppi 16×9 Aspect ratio
Processor and GPU Quad Core Cortex A7 up to 1.3 GHz MediaTek, Mali 400 up to 500 MHz
Internal memory 16 GB RAM 1 GB
Battery LiPo 2500 mAh
Connections Dual micro-SIM, 3.5 mm headphone jack, Micro-USB OTG slot, MicroSD™ slot, up to 32 GBConnectivity
Wi-Fi 802.11 b/g/n, 3G HSPA+ (900/2100), 2G GSM (850/900/1800/1900),
Bluetooth® 4.0,
GPS and A-GPS
Operating system Ubuntu
Languages Spanish, English, French, Portuguese, German, Italian and many more
Camera Rear – 8 Mpx (Dual flash and autofocus) Aperture ƒ/2.2,
Front – 5 Mpx Video resolution Full HD (1080)
Sensors Brightness sensor, Proximity sensor, Accelerometer, eCompass, Gyroscope
Some pretty nice specs there to be honest. I will be doing some more digging into this device over the next few weeks. Feel free to join me in discovering what this OS can do.
Here is a nice little gallery for you to check the device out..