A few years ago. OK, quite a few years ago we bought a Mini Cooper S. Inside it had a Harman Kardon sound system and we just loved the thing. It would annoy the neighbours, cause other drivers to shake their heads and we always seemed to have it cranked up to "insane". Sure, we're a little bit deaf now, but we still compare car speakers to those original Harman Kardon ones, and sadly the ones in our new Mini just don't sound right.


However, if you want this sort of all-encompassing, deep, balanced and precise sound, there's a Bluetooth speaker that they've made. This is a bit more expensive than most Bluetooth speakers, but quality never comes cheap. Meet the Harman Kardon Onyx Studio, which retails for a discounted price of $119.99, or £76.84. You can get one here.
This is proper premium quality and has 4 powered speakers plus dual passive radiators. Inside the nicely designed unit is a 2600mAh rechargeable lithium battery which should do you for 5 hours of solid music-playing time. There's two 3″ woofers and two 3/4″ tweeters to augment those passive radiators.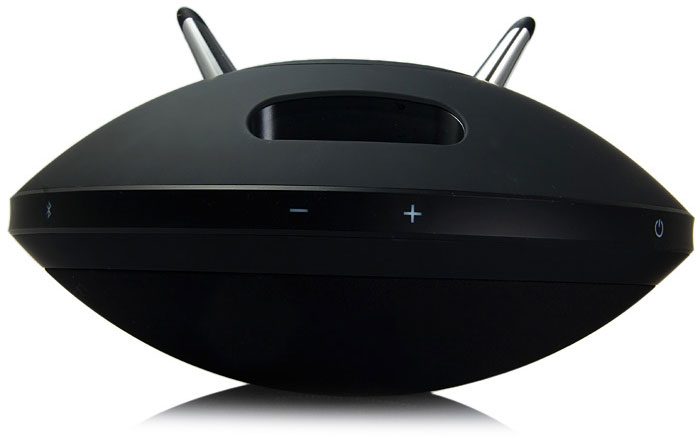 For the tech-heads amongst you, this speaker kicks out 60 watts total, with a frequency response of 60Hz to 20KHz. Lovely heavy bass.
It measures around 28cm x 28cm x 12 cm and weighs just over 2KG. Get more details here.