Let's face it, this isn't going to be the greatest thing in the world. Quad-core it may be, but in all honesty it's going to be about as terrible as most of the 7″ Android tablets you see on eBay direct from China. It's called the "Q8″, even though it's got a 7" screen. I don't know. Perhaps "Q8" is the manufacturer. If it is, they've not even bothered to give it a model name.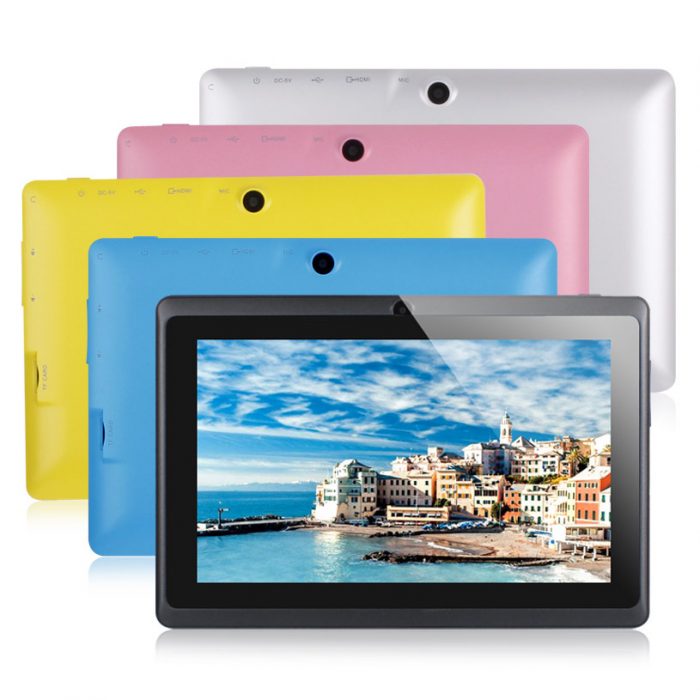 Coming complete with a probably terrible 800×480 pixel screen and 1GB RAM, it has 4GB storage and WiFi. It doesn't look to have Bluetooth, GPS or a microSD card slot, which is naff. I was going to grab this to use as an internet radio, but if I can't hook it up to a Bluetooth speaker I'll need to plug a speaker into the 3.5mm audio port, which it actually does have.
It tuns Android 4.2 and… wait. Did I mention the price yet? DX.com are selling it for £26.56, which is utterly bonkers.
If you want a VERY cheap and probably NOT VERY good tablet, it could be worth a punt maybe. Stick it on the wall and use it as a control panel for something, I don't know. Whatever floats your boat. For this price I could stick it on the wall and just have it showing images constantly from my Dropbox account, albeit at 800×480.
Oh, there's a couple of VGA cameras on-board too, but believe me, you won't be using them. They're terrible.