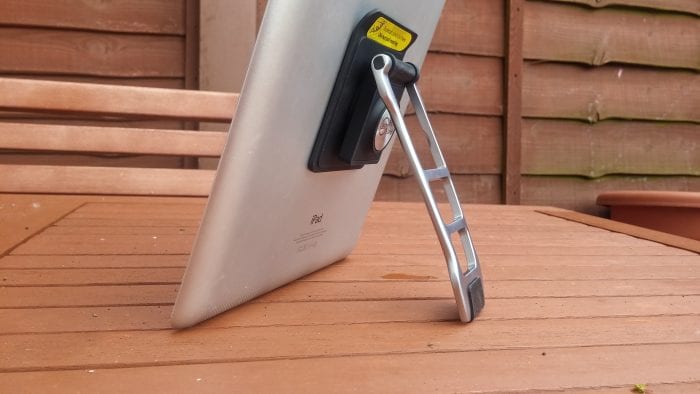 This thing is pretty straightforward really. It sticks onto the back of any tablet and gives you a kickstand. Not only that, but it'll rotate around by 360 degrees so you can set it up just how you want.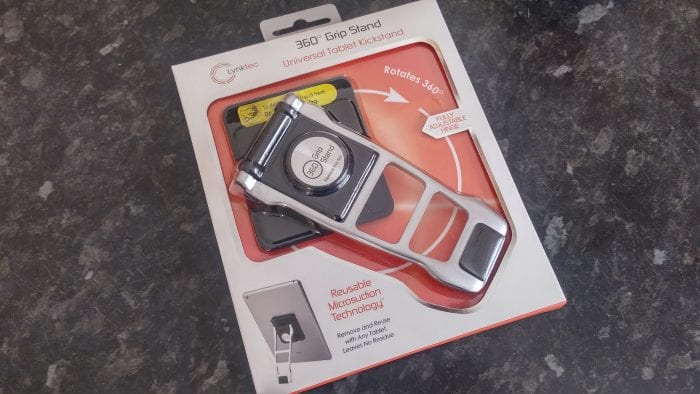 It sticks on using special microsuction technology. Sure, it feels like a sticker but (strictly speaking) it's not. You can remove it and reposition or put it onto another tablet if you wish.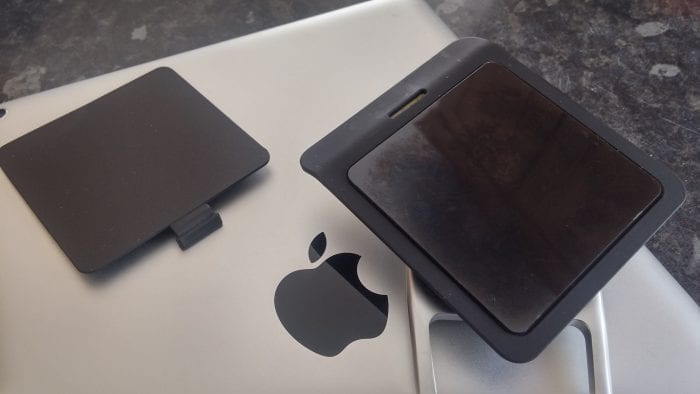 In my testing I used the stand with a fairly hefty iPad – it's an older model but we still use it daily. This 360° Tablet Kickstand is from a company called Lynktec and I have to say, out of the box, it feels very stong indeed. The metal is thick and high-quality.
Out of the box there's a plastic cover over the pad that you'll be using to stick this to your tablet. That's really just there to stop any dust and stuff ending up on the pad. Once it's on, you can pull the yellow section slowly to peel it off again and reposition it, but to be honest it's easy enough to get it right first time – just keep that protective cover on and judge where best to put it. There's no sticky residue once you take it off, which is good news.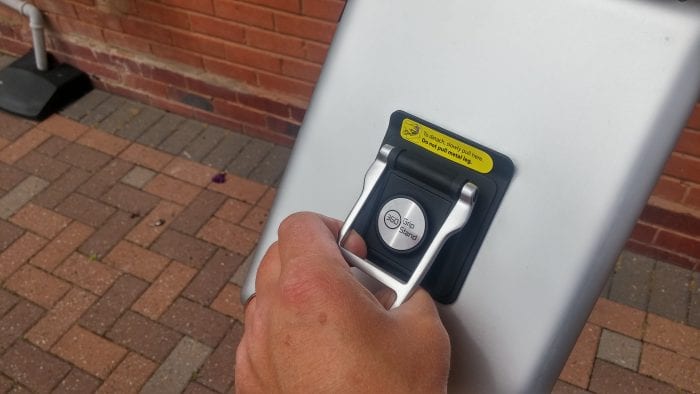 Once on you instantly have the confidence to pull the leg section out and rotate it around. There's 8 directions, rotating by 45 degrees each time, and you never feel the need to hold the base section – it simply becomes part of the iPad itself and we've actually carried the iPad by holding onto this stand without a worry. Really good.
Once it's on you can stand the device up and, although there's no "clicks", the leg pulls out and holds position brilliantly. Again, you get a real confidence in this.
It's perhaps best to show you the stand in action, so here it is..
Overall, a quality piece of engineering which really, really does stick and hold firmly onto your device. It's sturdy, strong and solid. Well happy with this and the rubber section at the bottom gave excellent grip on whatever surface you had this on – no skidding across the tablet when you interact with your tablet. Highly recommended.

In the USA you can get this for $39.99 from the
Lynktec website
. In the UK they appear to be
£49.99 on Amazon
but I'd recommend fishing around
eBay
where you can get it a lot cheaper.
Lynktec 360 degree Tablet Kickstand - Review
Quality - 9.7
Price - 8.4
Ease of installation - 9.7
9.3
Incredibly well made and gives you the confidence to hold and tilt your tablet. Brilliant.