A quick break in regular programming while I royally abuse my position and ask you for donations. If you don't want to read all the details but would like to help, just pick up a phone and text the phrase NAZG69 followed by a space and then £2 / £5 / £10 to 70070.
You can also donate on my page where I've so far amassed £0 in donations.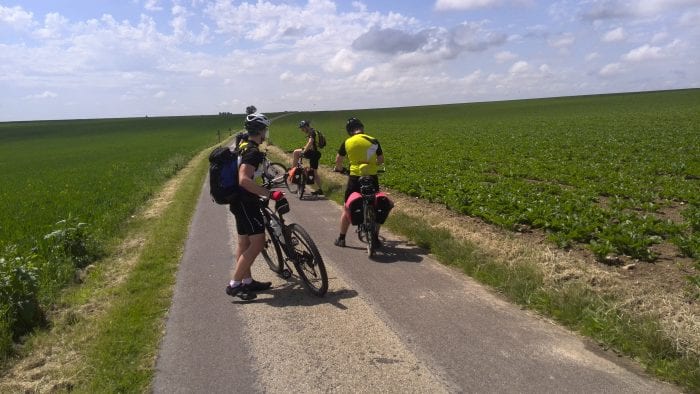 Last year I cycled on a mountain bike from London to Paris via Newhaven and Dieppe and some random French B&B's. We got lost a lot and it was about 300 miles in the end. Best bit? I'm no athlete. I'm doing this just because, well, why not eh? I sit in front of a screen most of the day and, after lots of peddling, puking and pain – it's worth a shot to try and raise some cash.
The reason we're doing this is for a charity called Edward's Trust. They have been supporting children and families during serious illness and bereavement for 25 years so we feel they are a worthy choice for our fundraising efforts again this year. Now I know, I know the you guys get lots of requests for money but we chose this charity because it is close to the hearts of some of our team members. This is a charity that supports kids and their families at their lowest and it doesn't get the publicity that some of the larger charities receive.

So hey, sign me up. Let's get them some cash in for them shall we? I'm going to be joining 15 others to cycle up the Pennine Bridleway. It's for horses, but heck – we're doing it on bikes. It runs for 205 miles through "fantastically diverse countryside", which basically means "utterly insane and rock-hard". We'll travel through the Peak District and Yorkshire Dales and we've even worked in two extra loops to make it even more of a challenge.
Oh and we'll have no support vehicle and everything is shared and carried as we go. Nuts.
Quick, please, donate before I change my mind. Click my JustGiving Page to help or pick up a phone and text the phrase NAZG69 £2 / £5 / £10 to 70070.
Thanks.