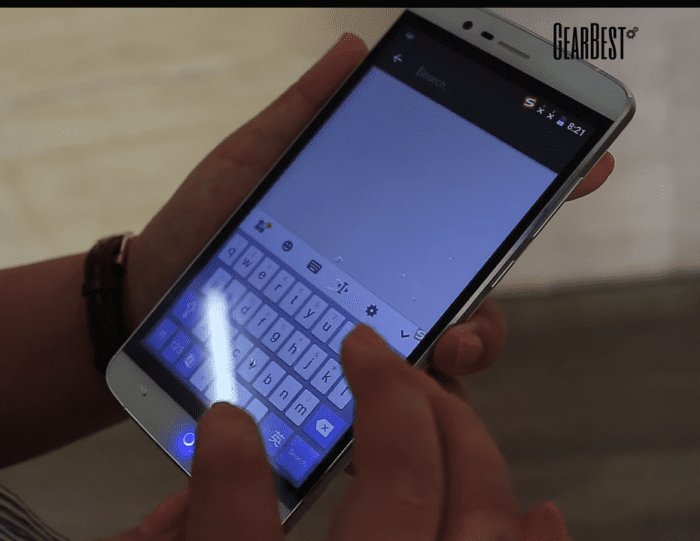 Hello again my lovelies. How's about another cheap and cheerful Android device? This is the Elephone P8000. It's powered by Android 5.1 and does 4G. Specs include a 5.5″ 1080p screen, a MediaTek 64-bit Octa-core 1.5GHz CPU, 3GB RAM and 16GB of storage plus a microSD card slot for even more space. At the back is a 13 megapixel shooter, plus there's a 5 megapixel one.
Other features include Bluetooth 4.0, WiFi, GPS, Fingerprint ID, Dual SIM (it's unlocked by the way) and a 4165mAh battery.
Now, it's already discounted to $209.99 (which works out at around £132.66), but if you look at the GearBest page here you'll find an "ELE code". You then go to the Elephone website, tap it in and you'll get a discount code entitling you to a $40 discount. You then go back to the product page and place your order with the discount code to get it for $169.99, which is about £107.38.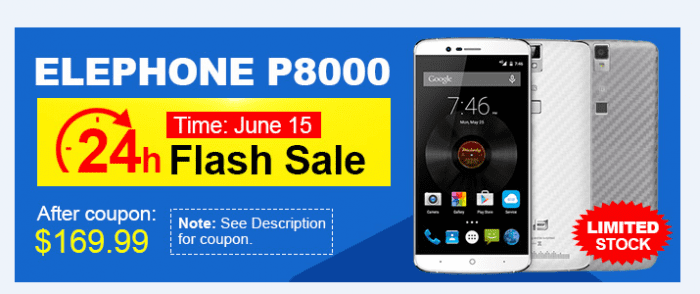 Here's a couple of videos showing the handset in action..