I'll admit. If you've got to this stage then you might have a bit of a problem. Yes, you could convince yourself that your need to charge 6 things at once because they're essential. You've got your iPad in there, your smartphone, perhaps a sports camera, extended battery and a couple of other things.
You might have 6 devices, but I'd question whether you need to charge them all at once.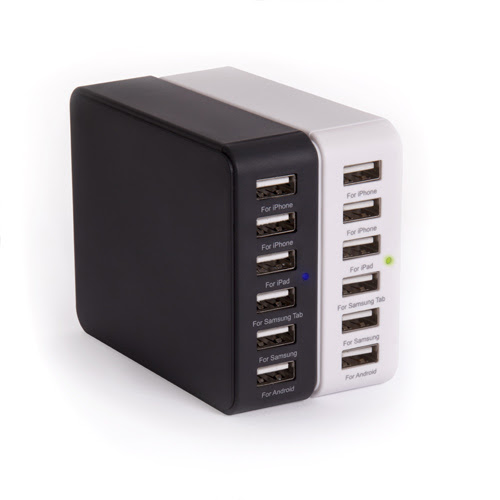 However, if you do and you perhaps have some mad "charging zone" in your bedroom where you plug everything in each night to boost all your devices back up, this is what you'll be needing. It's £24.95 and well, what can I say about it really? Sold by GenieGadgets it pumps out the full 2.1 amps per port, which will keep your iPad and other devices charging up quickly.
Packing a total of 33 watts, it comes with a UK power socket and that's about it..