Not content with mobile phones, home broadband, mobile broadband and in-car WiFi devices, EE is now branching out into action cameras with the 4GEE action camera. The EE connected strategy focuses on 4 main areas: home; you; car and business. The new action camera is part of the you strand – which aims to allow people to play, keep fit, interact and share on the go.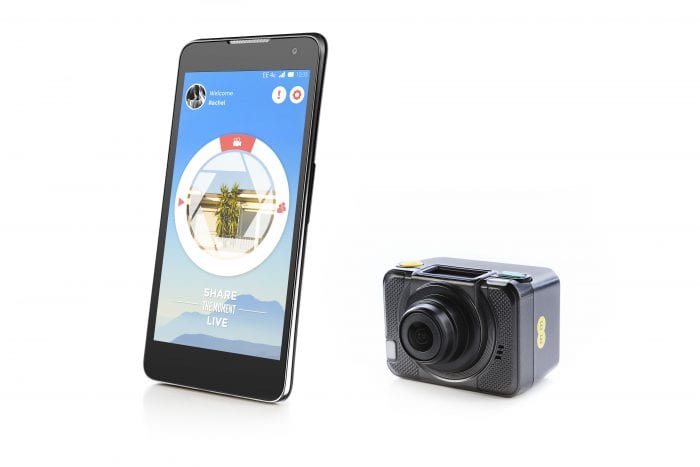 The action camera is the world's first 4G action camera and can not only take pictures at 13MP resolution, it can capture videos in 1080p resolution, which can be dropped to increase the frame rate to 60fps, but thanks to it's 4G connectivity you can live broadcast your activities or what is going on around you via the new live streaming app Skeegle (at 720p).  Skeegle allows you to broadcast your videos live on the internet but in a different manner to Periscope it is private, allowing only those you wish to view your stream.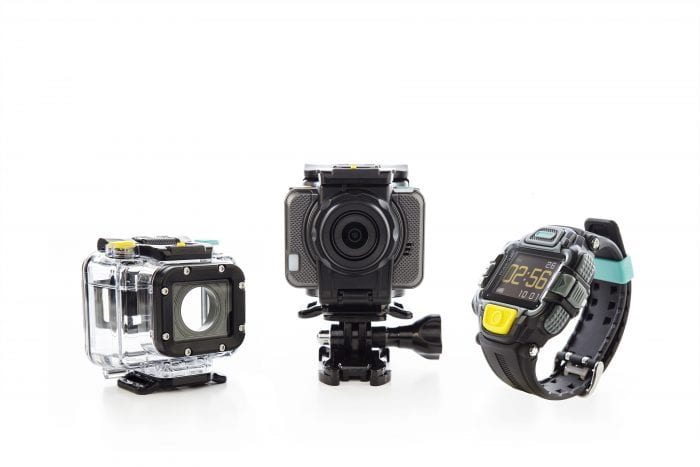 The camera has expandable memory up to 64GB via micro SD and comes with a lightweight case to protect against knocks and bumps and an underwater case which will allow you to take the camera down to 60m. If you don't want to use the camera controls you can use the included viewfinder watch to frame and capture your pictures or the action camera app (for iOS and Android). The app will also tell you about your data usage and give you the option to manage your pictures, videos and top-ups. EE tell us that you should expect a 3 hour battery life, which will no doubt shorten if you are streaming video. Extra accessories such as a bike mount, skateboard mount and helmet mount are due in the near future.
The EE action camera will be available from next Tuesday, 16th June at the following price points: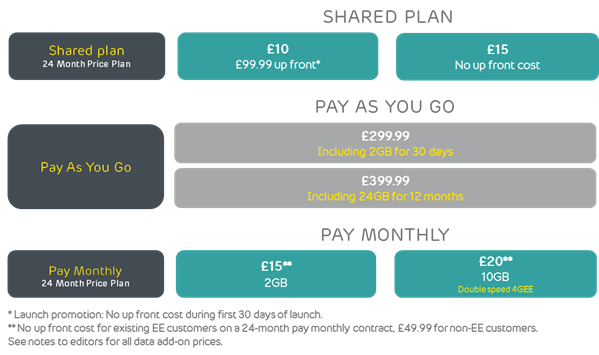 It will be available from EE directly via EE stores, telesales and their internet site but also Dixons Carphone, Amazon, Jessops and Selfridges.
The CEO of EE, Olaf Swantee, had this to say about the action camera:
"Over the past two years we've witnessed how 4G connectivity has changed behaviour and instilled a desire to connect and communicate instantaneously when out and about.

 We've introduced our 'connected strategy' as we understand our customers not only want superfast coverage, they want products that give them the very best experiences, coupled with the most innovative and exciting ways in which to share them. The 4GEE Action Cam is a great example of this, a product that keeps us connected in a new way, even in the most extreme conditions, sharing those epic moments as they unfold. It's the first of several highly innovative products from our devices portfolio to be unveiled this year for work and for play, offering a video experience like no other currently available on the market."
Not content with a press release EE strapped an action camera to UK urban adventurer James Kingston and let him loose on the Wembley arch. In doing so James became the first person to stand on top of the arch. You can view footage of the stunt in the video below.
https://youtu.be/tWfe_Z3vGYw