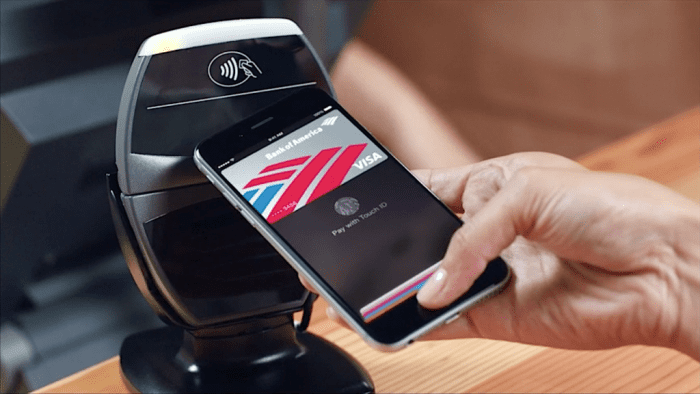 Currently confined to the US Apple Pay, (the tap to buy service that uses the NFC to beam your relevant card details to the vendors terminal, similar to "contactless payment we already have fitted to some UK credit/debit cards.) might not be US only for much longer.
According to The Telegraph Apple may use next weeks WWDC Worldwide Developer Conference to announce the UK launch of it's mobile payment service, possibly in the summer. It's rumoured that Apple will turn on the service within in the next 2 months, its not clear which companies have agreed to accept the service, but its beliveved that Lloyds TSB is a launch partner, MasterCard has stated that its "absolutely ready" for a UK Apple Pay service.
There is no news on release for any other countries, is Apple rolling out the service first and get a foothold before the rivals, especially the likes of Samsung Pay come over the horizon.
Source The Telegraph