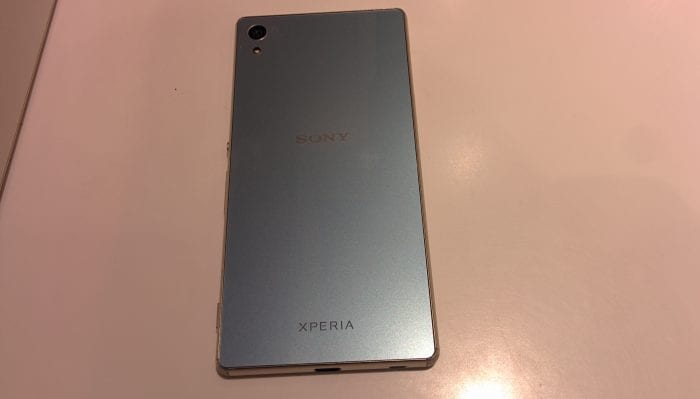 Today we were lucky enough to get hands on with Sony's new flagship the Xepria Z3+. This is a really nice evolution of the Z3 and one that would make a nice upgrade from anyone who is using a Xperia Z or Xperia Z2. It is also a compelling alternative to the Galaxy S6/S6 Edge. In many ways it is a much better option than the Samsung Flagship especially with the upgrades that Sony have brought to the table. I have taken a load of comparison shots of the Z3 versus the Z3+. The blue/green one in the pictures is the Z3+
So you can see that there have been a few significant design changes on the exterior of the phone as well as on the internals. The biggest and most immediate changes are that the magnetic charger ing port has gone as it is no longer needed. This is because the Micro USB is now water resistant like on the Xperia Z4 tablet and Xperia M4 Aqua. As someone who has ahad too get the rubber seal on his charging port cover repaired i a happy to see this gone. I did like the magnetic charger though so i am sad to see it go.
The sim card and Micro SD car are now both housed in the same place an this si the only port with a flap protector, it is not one you should need to open often so it should be okay with regard to wear.
Unfortunately i was not allowed to photograph the actual OS as their are some little tweaks that Sony don't want to show off just yet.
We look forward to getting the phone in for a full review very soon, so keep it here for the latest as it comes to us.