Kids using technology is a great thing, modern devices are so intuitive that they can be picked up and used by even toddlers, allowing them to play, create and learn in fun and exciting ways.
Kids using technology is also a very scary thing as the little horrors show the devices absolutely zero respect and often expensive gadgets are broken by over enthusiastic hands.
Enter then the Amazon Fire HD Kids edition, a tablet with a 2 year Kid proof guarantee.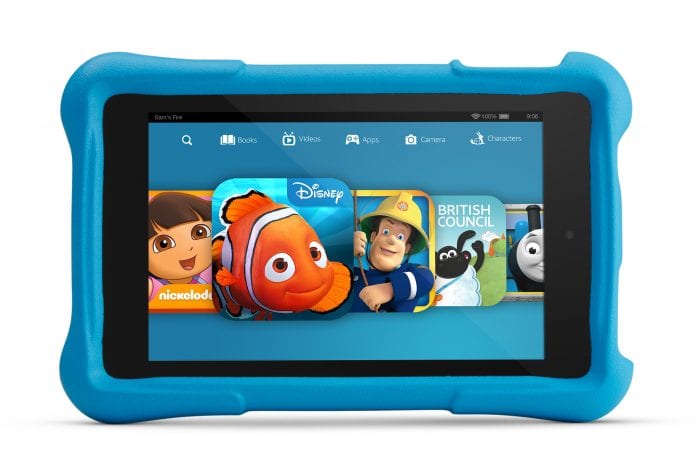 Featuring a Quad Core processor, 1 Gb of Ram and either 8GB or 16 GB Ram (4.5 and 11.6 usable storage respectively) there should be enough power at hand to keep the little ones happy, although the lack storage space on the 8GB model worries me slightly.
The Amazon Fire HD Kids edition is equipped with a 6″ HD screen running at a resolution of 1280 x 800 and a DPI of 252 ppi, it is capable of displaying HD video at 720p. The screen is protected by Gorilla Glass.
The usual parental safeguards are available allowing you to keep your loved ones safe.
The tablet is protected by a kid proof ruggedised case and Amazon are so confident that the tablet will be kept safe that they will happily replace the tablet if it gets broken and without question for 2 years after purchase.
Priced at £119 and available for preorder now, the kids edition comes complete with 12 months access to Fire for Kids Unlimited, proving ample content to keep the little ones occupied and away from the main TV.