For a moment early this morning I honestly thought I'd dreamt this. Perhaps it was part of a drunken vision. No. Wait… it's a real thing. Oh dear me. Where do I start with this?
Well, let's say you've just taken a really good selfie and you don't just want to paste it up to Facebook. Let's say you want to keep it and perhaps make it into a 3D object. I'm sure there's at least two of you out there who'd want to do that, right?
If that's you, head over to myselfiein3D.co.uk where they'll convert your photo into … something that.. well, words fail me.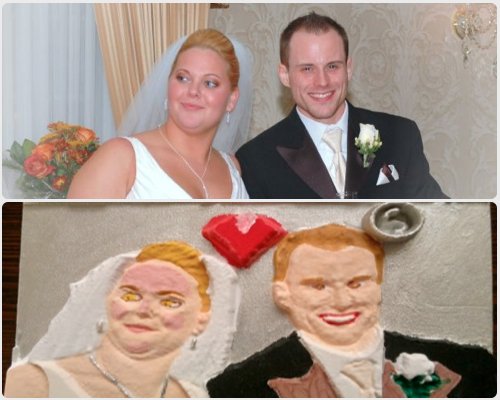 She's gonna love those eyes.
Yes. Apparently you can "Immortalize your couple because love is forever and a sculpture too", whatever that's supposed to mean. Oh, and it's a snip at just £45.99. I'll have four! Order them up baby!!
If that's not your thing, you can apparently get your selfie made into jewellery, which despite the fact that the company is based here in the UK, is called "jewelry". You can get a bracelet, "jewel" or a set of completely hilarious earrings because "..you deserve it! All your girlfriends would like to have one". No, no. I really don't think they will. I mean, come on. This has to be a joke site, seriously?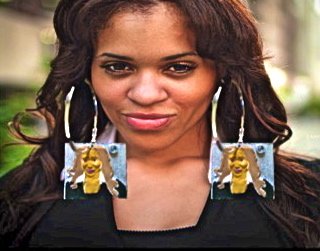 If those classy earrings (£29.99) don't "wow" your friends, you can have whatever the hell this scary bloody thing is at £37.99. The designers tell us that "it is very convenient!"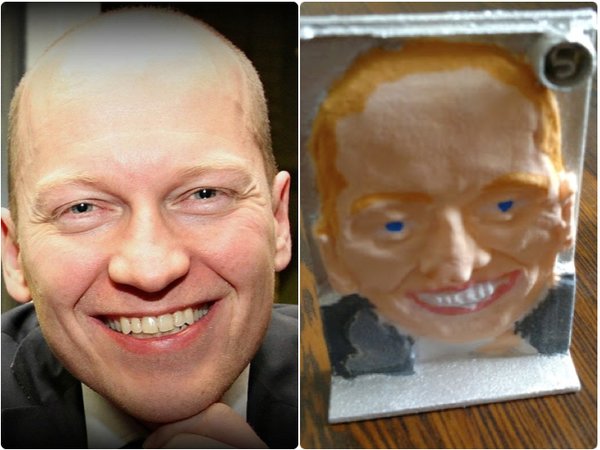 Do you even know what "convenient" means? This is the direct opposite of that. This is a hideous creation that my 7-year-old wouldn't even dare bring home from school for fear of offending people.
If money is no object, that you can buy something called a "Saga" (I've really no idea at this point) which is £72.99. Honestly. I'm done.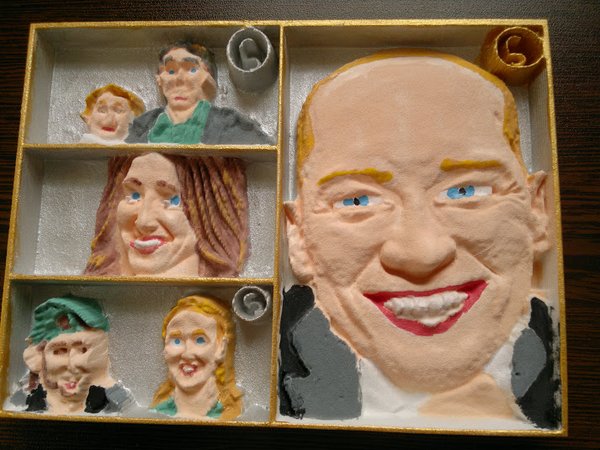 There's a video too, and I think someone went to the pub, got completely mashed, then stumbled home and decided to make quite possibly the weirdest and confusing video I have ever seen. It's like some sort of cheap cable TV channel that you've "accidentally" stumbled across after going past all the shopping channels at 5AM. Help. Help me now.
Quite honestly I think I've gone mad at this point. This is the sort of press release stuff we're getting in 2015. Do we get the free press trips across the world to see the unveiling of hot new phones? Are we getting sent free handsets by Apple?
No.
We're getting this random tat sent to us instead. Meanwhile "vloggers" who create four YouTube videos a year get treated to VIP tours and the very latest phones weeks before they're launched. Me? Bitter? Nahh.. you crack on with your 5 minute video pal while I just finish off this 1000-word review.
If any PR companies want me, I'll be outside the George and Dragon in about 20 minutes with 5 pints of lager all lined up. Join me if you will. I'll be the one rambling on about how today's hyper-connected generation are pushing us hard-working hacks and bloggers into the background while someone posting 140-characters of pish on Twitter gets all the glory. Also th"RFJCJ £)£VKVDNVKDNVKDDKKKKKKKKKK
Sorry.. I fell over a bit there.
Traaalalaaaaa!!! Tralalaaaaaa!!!!