We had a play with some of the Huawei smartwatches at Mobile World Congress and they're looked really rather good. What was of concern though, was the possible price of their new Huawei Watch.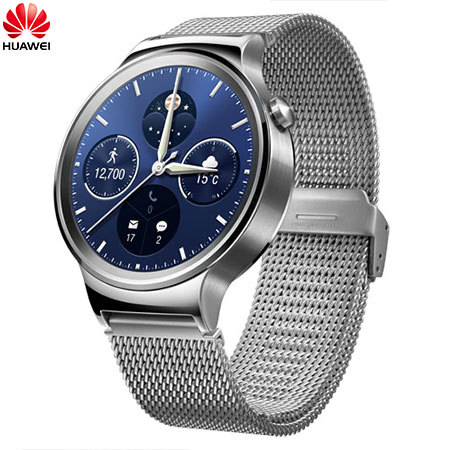 MobileFun appear to have slid it into their website for a cool £300 here in the UK, a lot less than we were expecting. For the money you'll get fitness tracking, the "OK Google" system, a heart-rate monitor, notifications and… oh yes.. it tells the time.
Connected via Bluetooth to your phone, the specs include that 1.4″ circular AMOLED screen at 400×400, a Qualcomm 1.2GHz CPU, 512MB RAM and 4GB storage onboard. It also includes an accelerometer, gyroscope and a 300mAh battery.
As for when this thing is actually found to be available, the jury is still out. Several foggy dates have been mentioned but it's probably best not to place any bets.