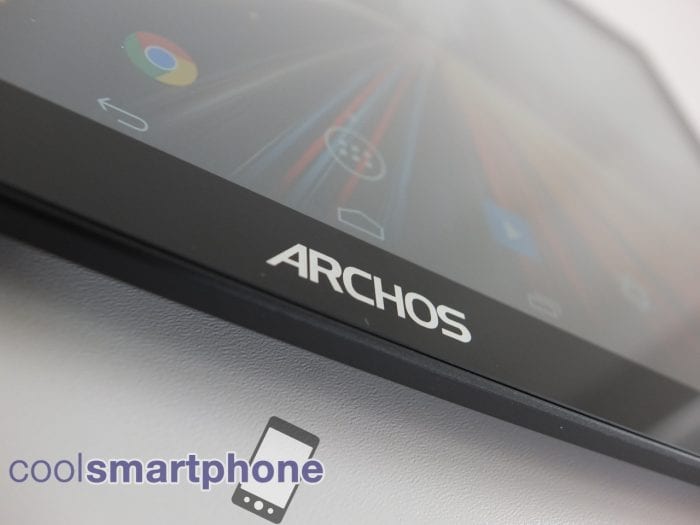 The modern day tablet is used for a whole lot of things, be it multimedia, playing games, browsing the web, catching up on emails, writing blog posts, online shopping or just good old social media. Picking the right tablet for you and your needs however is a difficult one, which brand should you choose? Which colour? Which selection of specs? Does it need a memory card slot? It's a minefield to those not in the know.
Archos have a wide range of tablets, spanning a range of budgets. The Oxygen tablet sits near the top of the pile thanks to its FHD display, along with that and their Fusion Storage memory solution Archos have given themselves a unique selling point. With just the addition of a large memory card you can have yourself a device with a huge internal memory, to fill with as many apps and games as you want. But is that enough? Well I've had the Archos Oxygen 101 tablet for the last few weeks now and we shall hopefully see. To start my review off lets have my good and bad points.
Good and Bad Points
Good
Front facing stereo speakers.
Great colours and angles on the 1080p display.
Compatible with Archos Fusion Storage to boost the internal memory.
Micro SD.
Micro HDMI.
A nice range of Archos Media apps pre-installed.
Micro USB charging and Micro USB OTG ports.
7000 mAh battery lasts quite a while in standby.
Makes a great gaming or mobile office device thanks to size and flexibility.
Bad
The stock Archos Launcher is a little basic.
It runs KitKat.
The Rockchip Processor struggles at times.
Volume levels with headphones in a little lacking.
Where metal meets plastic at the back there is a harsh lip.
Outdoor visibility not good.
Design
The Archos Oxygen 101 is a 10.1 inch Android tablet, designed to be used in landscape orientation thanks to it's very slight wedge shape, with the bottom edge being thinner and almost flat and the top edge being thicker and curved. Not Lenovo Yoga wedge shaped, just very slight wedge shaped.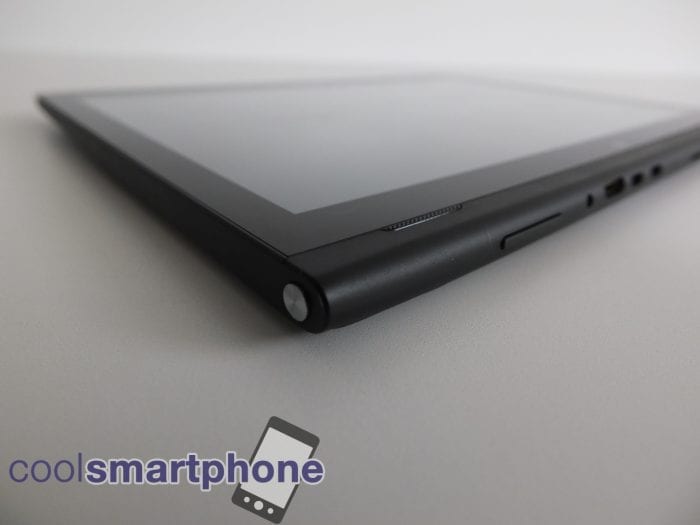 The design is pretty basic as most of the buttons and ports live in the same area on the tablet, which is the top curved edge. I suppose you could hold this tablet either way round. But I'm talking horizontal landscape mode here. The top curved edge houses the Micro SD slot, the Microphone port, Micro USB charging port, Micro USB OTG port, Micro HDMI port, a standard charging port for a special Archos cable and the volume rocker. The only slight issue with everything being on the top is that if you have a couple of cables plugged in you'll have to make sure you don't pick cables with large ends. For instance when charging it is a struggle to fit in one of those Sony Micro USB OTG USB sticks in at the same time, if the ports were about 5mm further apart it would be all ok. However most normal sized cables fit in side by side.
The edges don't really have anything on them bar the headphone socket on the left and the power button on the right. The edges are plastic as is the screen surround.
The front of the tablet has the Archos logo on the bottom bezel, two front facing speakers, the front facing camera and the sensors.
The back of the tablet is metal, which is nice to have and it gives the tablet a premium kind of feel to it, however where it joins the plastic edges it is a little harsh.
Overall the design is fairly nice, it lends itself to being put in some sort of tablet stand or keyboard dock and used as a mini games console or utilising those ports on the top it is just really easy to use as a mobile office kind of device, I used it with a Microsoft Universal Mobile keyboard, a battery pack and a USB Hard drive all connected and it made a nice small laptop replacement.
Check out my brief hands on video for a walkthrough of the device.
Hardware
The hardware inside the Oxygen 101 is pretty good, here's what you get:
CPU: Quad-core Rockchip RK 3288 ARM Cortex A17 @ 1.8 GHz.
GPU: Mali T764 Quad-core.
RAM: 2 GB.
Internal Storage: 16 GB.
Expandable Storage: Micro SD card up to 64 GB (when formatted to fat32 standard).
Screen: 10.1 inches, 1920 x 1200 pixels, 218 PPI, IPS, 10 point multi touch.
Rear camera: 5 MP with Flash, Video Encoding 1080p.
Front Camera: 2 MP.
Battery Size: Li-Ion 7000 mAh, Battery Life – Video Playback 9 hrs 10min.
Video Playback: H.265 up to 4K*2K resolution – 30 fps AVI, MP4, MOV, 3GP, MPG, PS, TS, MKV, FLV.
Audio Playback: MP3, WAV (PCM/ADPCM), AAC3, AAC+ 5.13, OGG Vorbis, FLAC.
Extras: USB OTG port, Micro USB port, Micro HDMI, Micro SD slot, Bluetooth, GPS.
Dimensions: 240 mm x 172 mm x 10mm.
Operating System: Android 4.4.4 "KitKat".
ARCHOS Apps preinstalled: Video, System Monitor, Files, Media Server.
The Processor and GPU combination are typical Archos, they've been using Rockchip chips for a while now. Check out the Benchmarks below to see how they fared. I did notice at times the Oxygen did slow down, normally when I first turned it on and the accounts were syncing up and the Play Store started updating apps. At all other times the tablet felt fairly quick and fluid, games played well, videos played well and in general it all was pretty good. The GPU copes well with games, it just seems when actions are shifted to the CPU it lags a bit.
The WiFi did seem weaker than on other devices, getting a weaker signal in areas in my house and work where normally I'd have decent strength, it also can't pickup 5 GHz WiFi AC.
The internal memory is possibly the most exciting thing about the Oxygen tablet, it supports up to 64 GB Micro SD cards and once you update to the latest firmware you can combine the internal memory and the Micro SD card, so that you can have an internal memory of up to about 80 GB, which if you want to install lots of games and apps this would be perfect. Archos really have given themselves something unique hardware wise.
Out of the box you get 12.95 GB free out of the stated 16 GB.


Sound quality on the Archos was pretty good, the two front facing speakers were plenty loud enough for listening to music at home, at volume they did sound a little tinny and they didn't really have any bass, but they were a handy addition to the unit. Playing games was enjoyable thanks to them. Sound quality with headphones in was good, albeit not the loudest I've ever come across it still gave a pleasant experience. At full volume I wasn't in pain which isn't ideal as sometimes you need that extra volume. With a little fiddling with the Equalizer the sound quality was quite good with decent bass.
Benchmarks
As always I include the benchmarks, so you can see roughly how it compares to other tablets at the moment.
3DMark – 7338 ( Tesco Hudl 2 – 14650, Lenovo Yoga Tablet 2 Pro – 16558, Nexus 7 – 10767, Nexus 9 – 24567)
Antutu – 33942 ( Tesco Hudl 2 – 31319, Lenovo Yoga Tablet 2 Pro – 34860, Nexus 7 – 28017, Nexus 9 – 60230)
Geekbench –  2217 ( Nexus 7 – 1752, Nexus 9 – 3220)
Quadrant – 8964 ( Tesco Hudl 2 – 13922, Lenovo Yoga Tablet 2 Pro – 15790, Nexus 7 – 7571, Nexus 9 – 13971)
So on paper the Archos tablet is better than the Nexus 7 and inferior to the rest. If it wasn't for the Archos Software and Fusion Storage I'd agree, personally I'd pick the Archos over a Nexus 7.
Battery Life
The 7000 mAh battery in the Oxygen 101 is pretty good, under light use I got several days of standby time and a few hours of screen on time.



Under heavy use however I got more like six and a half hours power on with four and a half screen on time. So if you're going to be getting this as a gaming or media device for use all day you'll need to keep near to a plug socket, however if you just want something always on around the house the standby time will keep it alive for a good few days.



Software
Archos have a history of pre-installing apps on their devices, normally I would shudder at those words. But the Archos Media and File Management apps are really really useful, the main thing is that they have Network File Sharing built in, so browsing to my network storage was an absolute doddle.


The Oxygen 101 runs on Android 4.4.4 with a basic AOSP style Android Launcher, I installed Google Now Launcher pretty soon into my time with it, the stock launcher just felt too basic and too stretched out as the icon grid was huge on the app drawer. As you can see below, the top image is the Archos app drawer and the bottom image the Google Now app drawer.



The Archos apps are really nice, you get a File Manager, a Video Player, a remote device player and also weirdly the Archos Music player has to be installed from the Google Play Store. The thing I like about them all is the Samba (SMB)/ UPnP / FTP file server support built in, so you can easily locate and playback multimedia stored on your home or work network, be it a PC, Laptop or NAS drive.


Below is the File manager app, which browses through my network without a second thought. Unlike some of the third party file managers around.


Here is the Archos Music app which again makes short work of my network storage.


Camera
Tablet photography has never been one of my favourite pastimes, neither doing it or watching other people do it. The 5 MP rear camera on the Archos took pretty basic shots, the display was hard to see what you were trying to capture and it did not like focusing on close up items.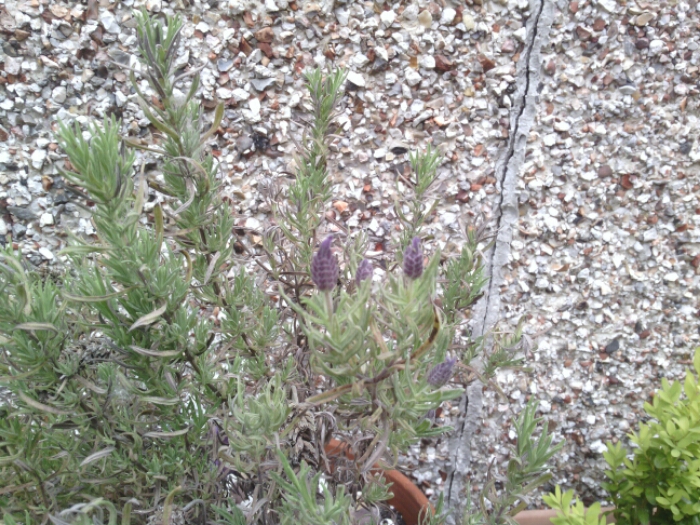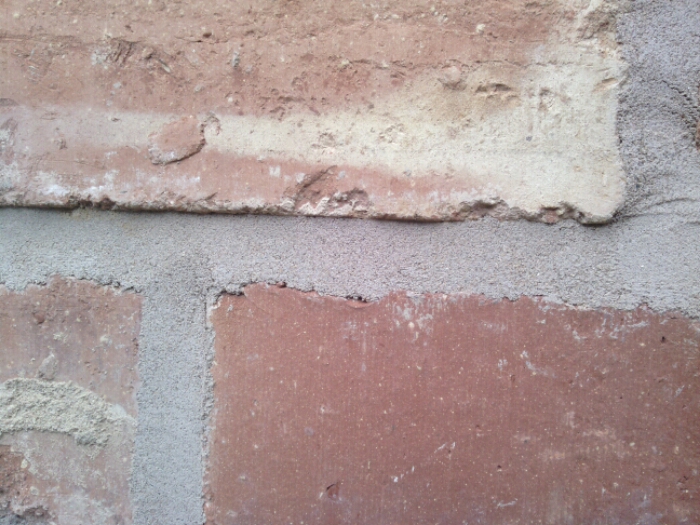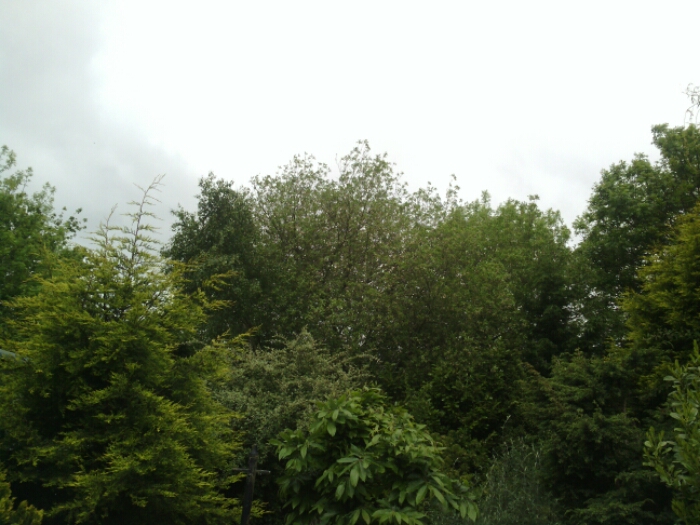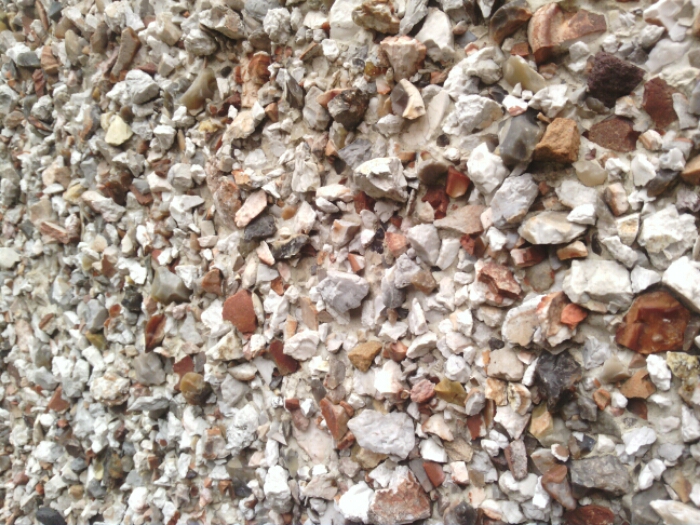 Conclusion
Overall I'd say the Archos Oxygen 101 was a good "all rounder". A mix of good speakers, a decent screen, a suite of nice multimedia apps, a flexible array of ports and a software trick that will give you more internal memory than you could ever want (probably!). All for approx £169.99.
Looking at each element of the tablet one by one yes you can pick holes in it, the CPU and GPU are a little lacking, the build quality is a bit rough in places and the chances of it ever getting Lollipop are a little iffy, but for someone who wants a decent budget tablet with a huge internal storage then this would be for them.
The Oxygen 101 will be available soon from the Archos store.
Archos Oxygen 101 - Review
Design - 6
Hardware - 6
Software - 6
Camera - 2.5
Display - 7
Battery - 7
5.8
Overall I'd say the Archos Oxygen 101 was a good "all rounder". A mix of good speakers, a decent screen, a suite of nice multimedia apps, a flexible array of ports and a software trick that will give you more internal memory than you could ever want (probably!).