It appears O2 is having a rough time this evening. The network says it is having intermittent problems affecting some of its customers in various parts of the country including London and Birmingham. You can see from their with their own status checker that there's a number of issues at the moment. Users in Glasgow, Bristol, Manchester, Lowestoft and parts of Northern Ireland have also taken to Twitter to complain about lack of signal. The network had this to say on Twitter: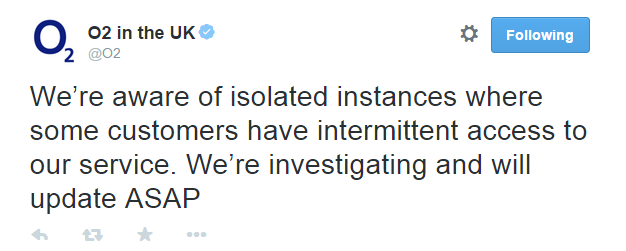 O2 are advisers to reset their device and to look at their support page. It's not just ordinary users who are having a go, even MPs are having problems with Sajid Javid, MP for Bromsgrove tweeting.


There hasn't been any further update from the network since the original tweet. We will update you as soon as we hear any more. Oh, and if you're wondering about giffgaff and other MVNOs, they're having similar problems as they use O2 for the infrastructure.
Here's Tesco…


..and you can get giffgaff updates here.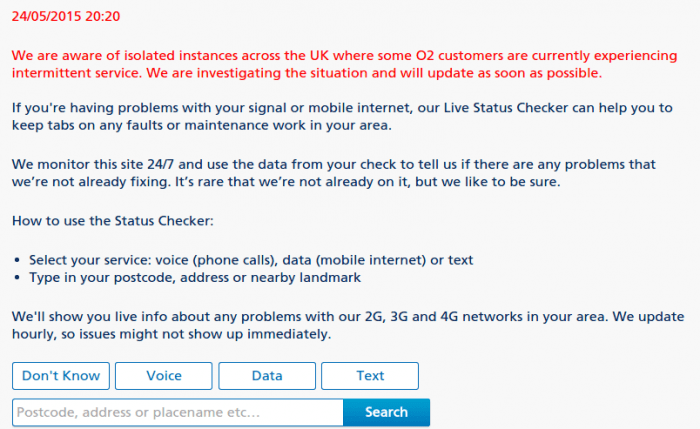 Update – It looks like most problems are resolved this morning (Tuesday 26th) but you can use the live status checker and whack in your postcode to get an idea on what's happening in your area.