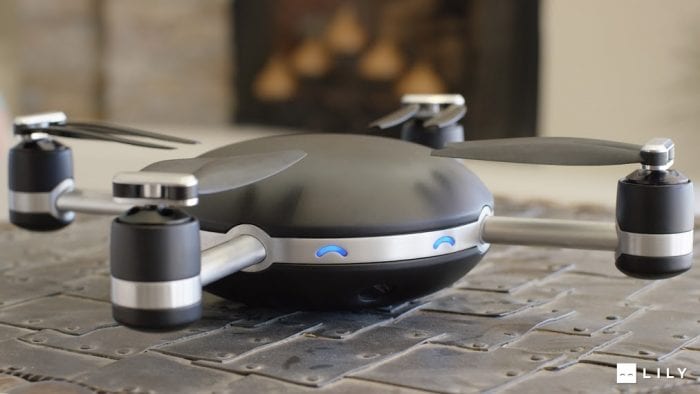 Our daily dose of Kickstarter pleas usually go into a box marked "meh". Some are pretty dull, and they almost make us want to add our Kickstarter Campaign for the "Coolsmartphone Readers Beer Bus".
This one, though, jumped out of our crowded mailbox and has caught the imagination of all self-respecting internet and Twittersphere gadget lovers.
It's one of those drones, but with a twist.
This doesn't need you to control it whilst constantly worrying if you'll crash it into a neighbours' garden. No, this thing follows you, filming your adventures from on high wherever you go. Called Lily, this doe-eyed drone follows you on your biking / skiing / skating / running / canoing trips.

Despite us sending around a suitcase full of money (from our Monopoly set) and a huge amount of requests, there's no demo or PR kits available. We are, like many of you, eagerly anticipating the launch of this particular gadget because… well, watch this…
Stop. Stop throwing your money at the screen. There's a couple of gotchas first. Lily does not have obstacle avoidance as yet. It'll blindly follow you, so if you got under some trees, near to buildings or next to some power lines you've really got only yourself to blame when it smashes down onto the floor.

Provided you're out in the open, you just throw it up and off you go. It's waterproof, films in full HD, travels at up to 25mph (perhaps not quite fast enough for road cyclists) and follows a tracking device (below) which you can wear on your wrist. You can also program and control the device further with the aid of a smartphone app. As with the collision detection, there's another minor down point, and that's the 20 minute flight time.

That said, battery technology is something we all know is pretty rubbish anyway. Pricing will be $499 (around £319) for pre-sales (from now until June 15th) and a recommended retail of $999 (£639). The devices will ship in February next year.
Full press release below.