Samsung have this morning announced a brand new tablet going by the name Samsung Galaxy Tab A. You'll see it on sale from the 21st of May.
Both WiFi and LTE versions will go on sale so customers can decide which is better suited for their connectivity needs, but no mention of pricing just yet.
The Tab A WiFi version packs a 9.7 inch display with resolution of 1024 x 768 pixels, 1.5GB RAM, 16GB storage, a 5 megapixel back camera with 2 megapixel front for video chat.
You then have the LTE version, which has 2GB of RAM instead. This of course adds 4G SIM card support so you can get online where there's a signal
Last of all is the Tab A with S-Pen that has the same 2GB RAM as the LTE version but offers WiFi only connectivity.
All three tablets get a 1.2Ghz Quad-Core processor and 6000mAh battery. This should give you enough speed for multi-tasking and enough power to get you through a day of use.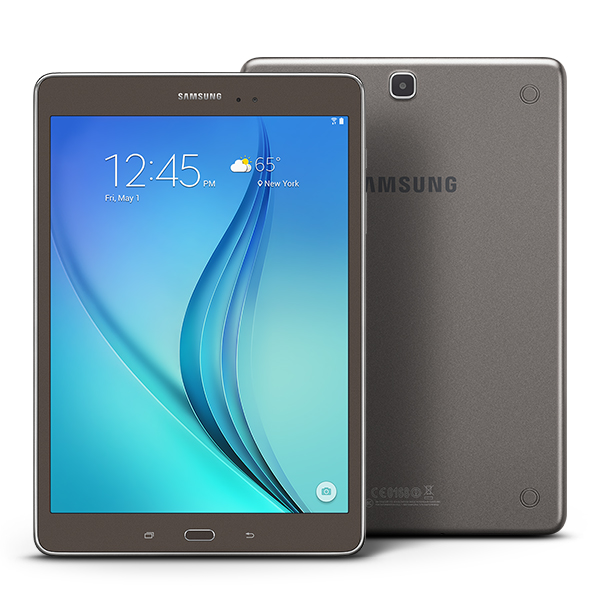 Samsung have sent out a press release with a lot more information below, which includes a range of pre-installed applications by Microsoft.
All three versions will be on sale here in the UK next week.