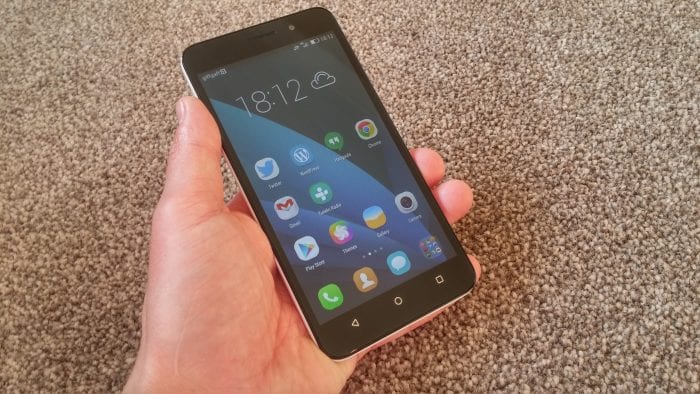 Let's set your expectations shall we? This is £149.99. It's not going to compete with a Samsung Galaxy S6 and it's not going to challenge the very latest iPhone either. What it does, even with a slightly older version of Android, it does well.
This is from a company that most people outside of our slightly-geeky phone-loving circle will have never heard of. In fact, when I showed it to people they all looked blank when I mentioned "Honor" and they only really acknowledged the parent company – "Huawei". The latter is a company nobody really knows how to pronounce and the former is a name which is spelt incorrectly for every English-speaking person on this side of the Atlantic. It should, as we all know, be called "Honour", but alas, I've grown accustomed to strange product names and this is by no means the worst.
The headline specs include an octa-core CPU running at 1.2GHz, which is impressive enough at this price-point, plus it's 64-bit. Add to that a pair of pretty impressive cameras – a 13 megapixel camera and a 5 megapixel front shooter. There's also a user interface layered on top which actually, for once, is quite nice and actually adds to the experience.
Full specs..
5.5″ 1280x720p HD screen (267 PPI)
1.2GHz 64-bit octa-core CPU
2GB RAM
8GB Storage on-board plus microSD for more
Android 4.4
13 megapixel rear camera / 5 megapixel front
GPS / WiFi / Bluetooth
3000 mAh battery
Let's take a tour around the phone..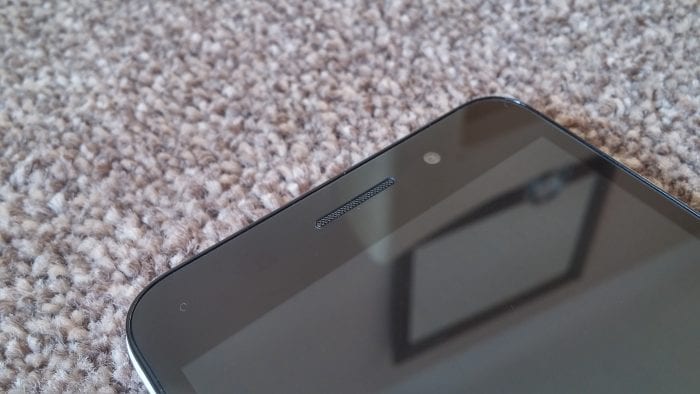 Up front, although there's a 75% screen-to-body ratio. The screen does have a tad too much border above and below. This means that, even with big hands, you struggle to use the screen fully with one hand. That 5.5″ screen seems fine on my LG G3, but here my thumb won't reach up to the top.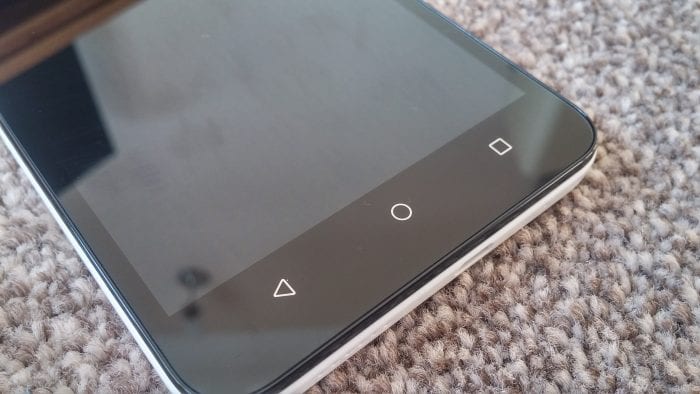 There's three capacitive off-screen buttons on the bottom which do the usual back / menu / task manager activity and the Honor EMUI interface sometimes also adds an on-screen menu button too, which actually pops up at the right time and the right place.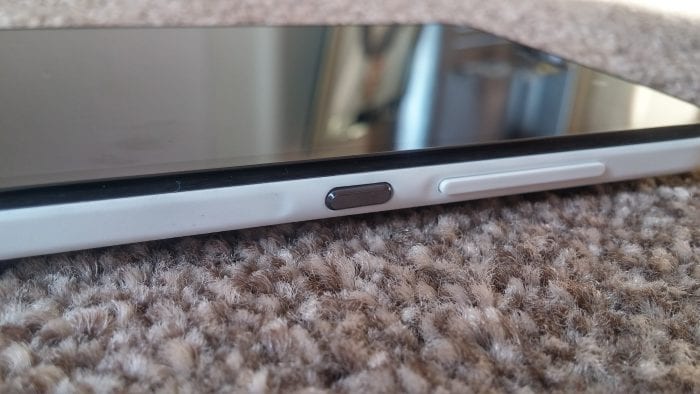 On the right, a black power / wake key sits below the volume controls. It's easy to locate and I've not had any issue with it.
The top houses the 3.5mm audio port and secondary microphone.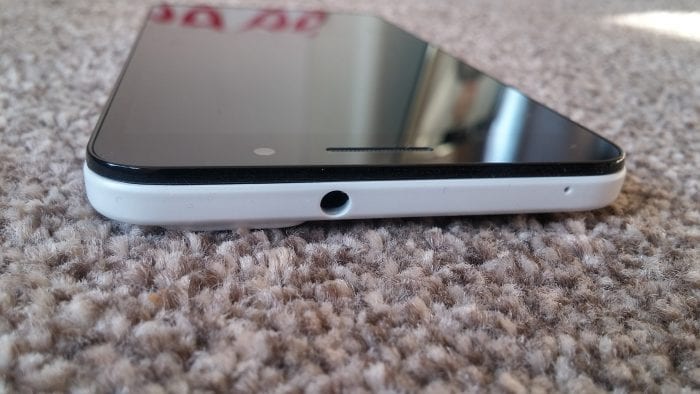 Down the bottom, the usual charging point and an external speaker.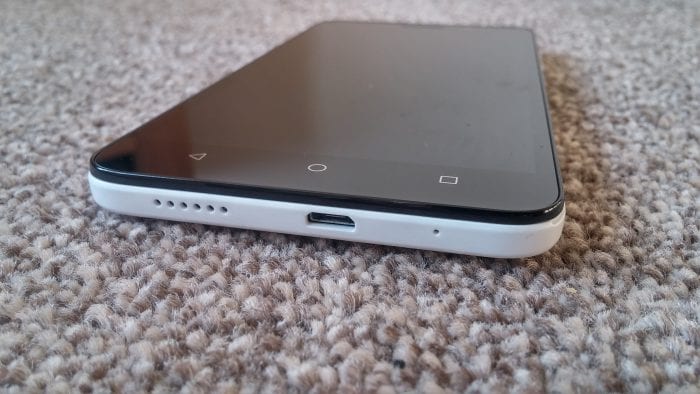 The left panel is completely empty.
The overall feel of the device is good. It's definitely a quality feel, even though it's totally plastic fantastic. Around back you've got the camera, which is ever-so-slightly pronounced and is perched on top of a smooth-but-grippy (thanks to that detailing) rear section.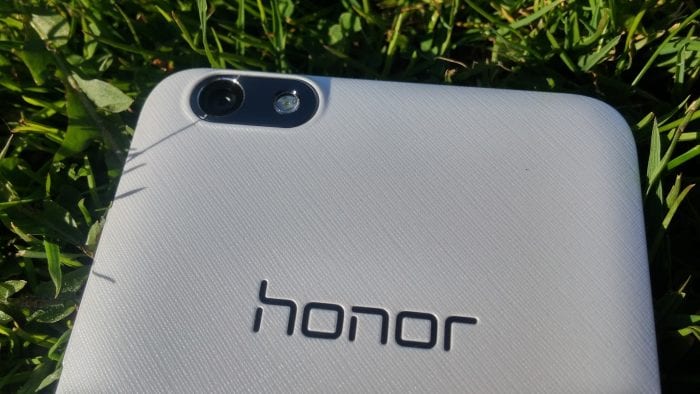 This whole rear panel comes off to reveal the microSD slot and the two SIM card slots. The rear section can be popped off and the buttons actually feed through to some inner switches. Yes, I did say dual SIM cards.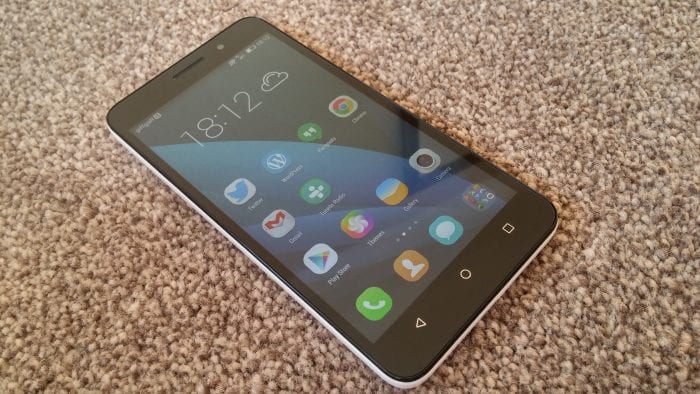 This phone will deliver 4G on two of them. You simply need to pop them in here and you can use the intuitive user interface to setup the SIM cards. You can have one doing your outbound calls (or you can set it to ask you each time) and one to do texts plus data on a separate one. Good for those with a work SIM and home SIM, good for those who want to ensure they get good coverage, good for those with a second life perhaps.
VIDEO
For those of you who don't want to read all this text, you can always dive into our hands-on video instead.. 🙂
CAMERA
The camera has a host of clever functions, including an "off-screen photo mode" which meant that I could double-tap the volume down key even when the screen was off to take a shot. It would take a snap incredibly quickly and was ideal for super-quick shots when you needed them. The HDR mode worked well and was relatively quick and there's a range of different filters that you can add to shots which will appear live on the preview screen. I also played around with the "beauty" mode, although even on full blast it failed to get me looking like Brad Pitt sadly.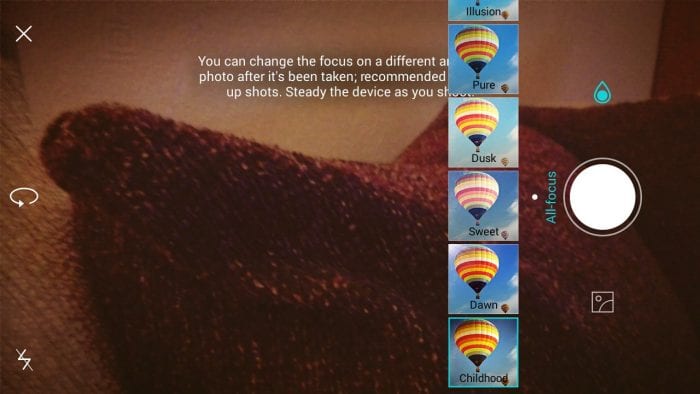 Other camera modes included Panorama, Best photo (which selects the best shot from multiple images), watermark (quite useful actually) and "all focus". That last one lets you adjust the focus after taking a shot to bring something else to the fore.
Here's some example shots. I have to say, it didn't do too badly at all. I'm a big fan of using HDR on shots and, as you'll see especially on the bottom shot, the light / dark balance was just right. For the most part, images came out well and I was impressed with the results of both cameras considering the price of this device.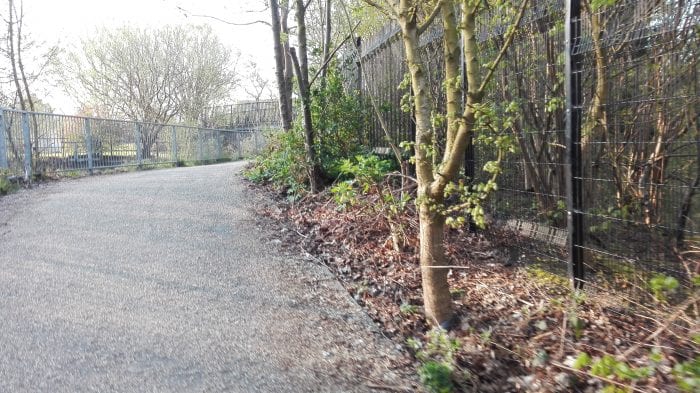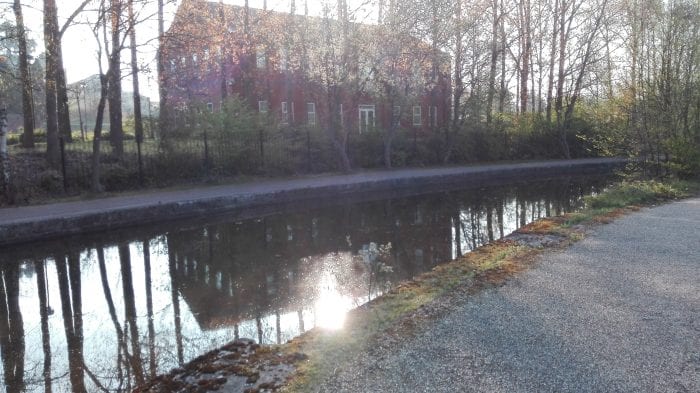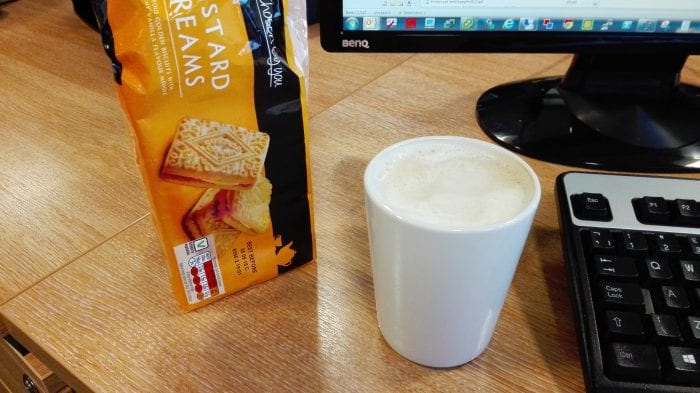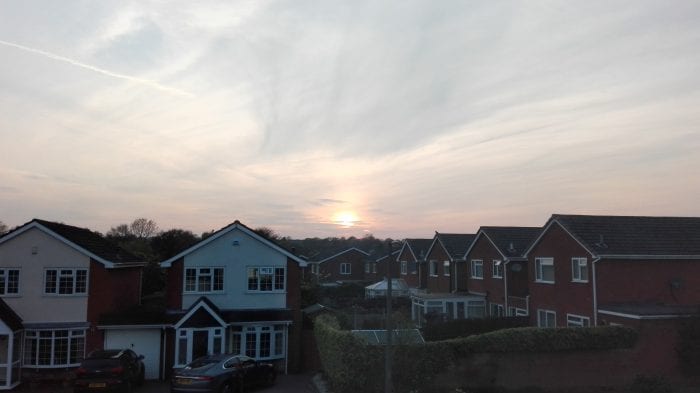 INSIDE
The on-screen keyboard isn't the Google standard. The whole interface has been altered and there's a raft of personalisation options, including a quick switcher which will drop you into a Windows Phone-esque GUI which is quick clunky but easy to use. However, it all works well and makes this phone into a single product, rather than another random handset running standard Android. Don't get me wrong, standard Android is beautiful and a great experience, but I actually appreciated the changes made on the software side of this phone because they actually worked.
The interface switcher in particular is actually quite refreshing, especially if you'd like a smartphone but you don't want all the tricky interface bits that can go along with it. When you switch across, there's bold buttons to get you into frequently used applications and it would be an ideal solution for your grandparents or other elderly relatives.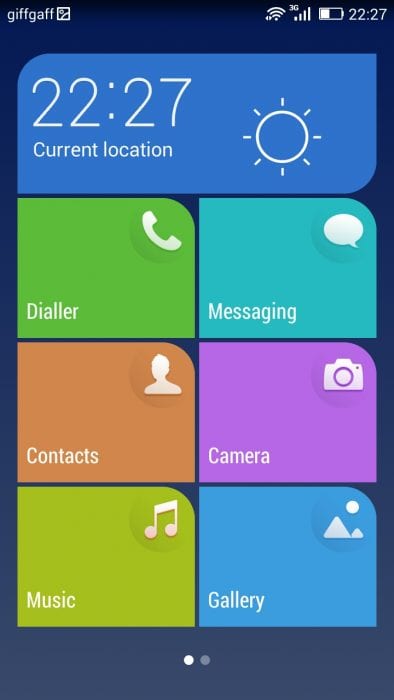 I liked the timeline-style notifications, I liked the way the gallery system sorted pictures, I liked the fact that it monitored which apps were consuming lots of power and lots of data. This is a phone which will keep an eye on any rogue apps and it'll make sure that you're not bursting out of your data allowance. It's all good. I was properly impressed with this actually.
I was also impressed with how easy it was to set the thing up. Even relatively tricky things like sorting out which SIM does what were simple, and the way you could alter the appearance of the phone without going slowly insane.
If you're an advanced user then really, don't worry. Although this won't smash any performance records it can still do all the tricky stuff you want an Android handset to do, including document handling, sharing etc. It comes with all the Google apps and of course connects to the Google cloud to sync your life. YouTube, Gmail, Play Music and all the usual bits are here plus fun apps like a magnifier, mirror, notepad, audio recorder, FM radio, backup system and more.
OVERALL
The screen worked very well in the sunshine and camera shots, when you took a bit of care to compose the photo, came out rather well. I will admit that, despite that octa-core 1.2GHz CPU, it did struggle in places. In Gmail, when I opened quite a long thread, it seemed to suffer a little and took a little while longer than I'd like.
The battery life was actually pretty impressive, especially considering the abuse I gave it. It's been a long time since I've had battery life remaining at 8PM and here there was actually no need for me to hook up a mobile charger. Honor told me that this was a handset that "actually delivers two days usage" from one full battery and, if you're not a crazy user like me, I can completely agree with that. Stick the "ultra power saving" mode on and you can crank it up to 7 days of usage.
Get the Honor 4X from Amazon here.
Honor 4X Review
Battery life - 9.6
Price - 9.2
Performance - 8
Camera - 8.7
8.9
For the price, this is an excellent handset. The octa-core CPU isn't lightning fast but has a great camera, build and battery life.