Any fans of the Avengers might have noticed a lot of promotion alongside of the Samsung Galaxy S6, with downloadable themes and now there are Avengers cases and wireless charging pad.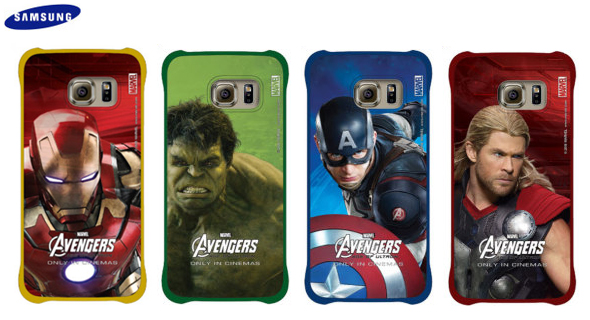 These official Samsung cases feature some of Earth's mightiest heroes (Iron Man, the Hulk, Captain America and Thor) as they aim to prevent Ultron from destroying the world. The cases just clip onto the sides and back of the phone to protect it against any knocks and bumps, whilst still allowing access to all the ports and buttons. Best of all the cases are Qi wireless compatible so as Ultron says "there are no strings on me". That's a handy bonus as it means you can use the cases with the Captain America themed wireless charging pad.

The charging pad will work with the S6 and the S6 Edge, and as it uses Qi technology any other Qi supported phone should also work.
Samsung really are pushing the Avengers link with an Iron Man edition confirmed. The cases are due in stock at Mobile Fun in 3-5 days retailing for £34.99, whilst the pad is up at £44.99 with same timescale.