Prestigio might not be a name you have heard in the mobile space before, but sometimes the hidden gems are the best ones.. maybe.
The 5550 Duo features a 5.5 inch display with a 13 megapixel camera on the back,  8GB storage which is expandable via microSD cards and a large 3000mAh removable battery. 
But best of all it is a dual SIM device meaning you can use one device with two SIM cards if you so need. 
We also have some great news at the end of this review, but be sure to read the whole article instead of jumping right to the bottom.
The main specifications to look out for are:
Android 4.4 KitKat OS
3G/2G Dual-SIM slots
5.5 inch 720p display
1.3Ghz Quad-Core processor
1GB RAM
8GB storage
3000mAh battery
https://www.youtube.com/watch?v=xgbVMGjTCNE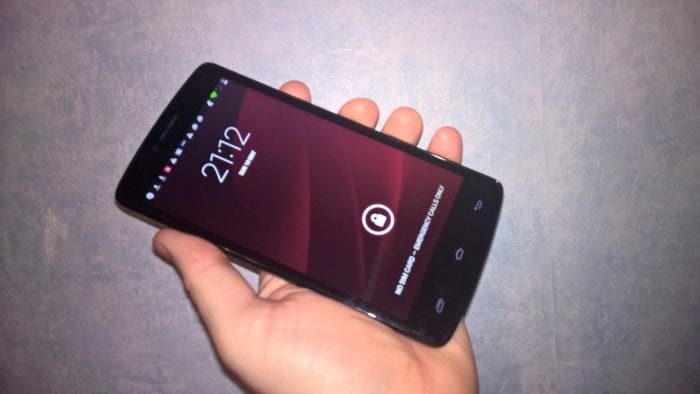 After taking out of the box the first thing you will notice is the huge 5.5 inch 720p resolution that takes over the front.
Whilst the 720p resolution might look a little stretched on such a large display, considering the retail price to get one it is good value for money. Looking above the screen you have the speaker for voice calls and the front facing 2 megapixel camera. Using the camera for the odd selfie or snapchat will be fine, just don't expect printable quality from this it. 
Next to the camera is an LED light used for notifications, it glows red when charging and green when fully charged. 
Below the screen you have three touch buttons for multi-tasking, home and going back a screen.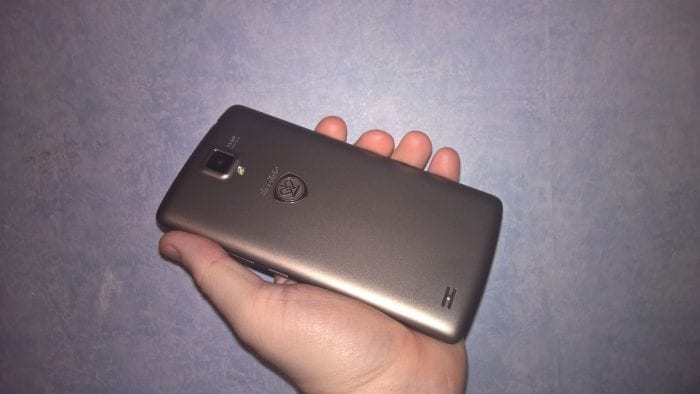 Flip over to the back and you get the 13 megapixel paired with single LED flash to help boost poor lighting situations  but as with most mobile phones you use for a camera, make sure you have decent lighting to get the best possible shot.
Below are some examples taken from the camera and have not been edited in any way.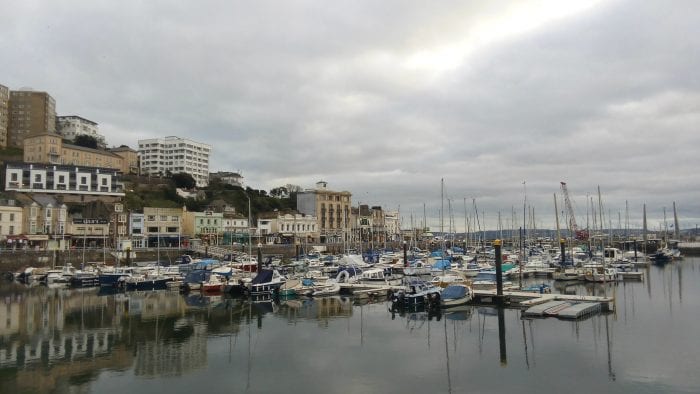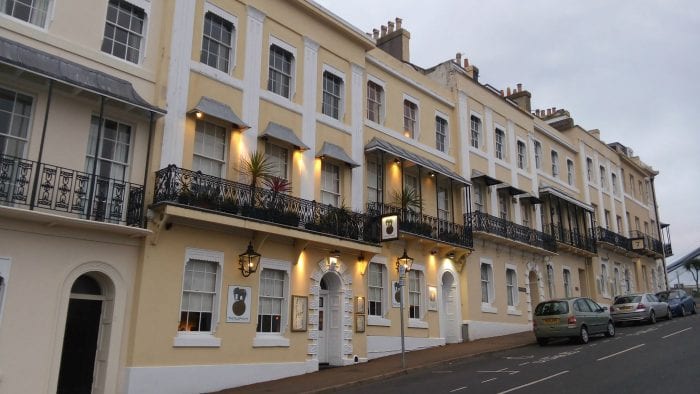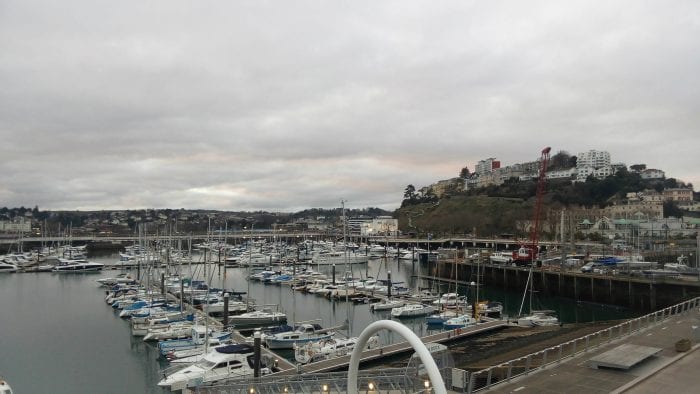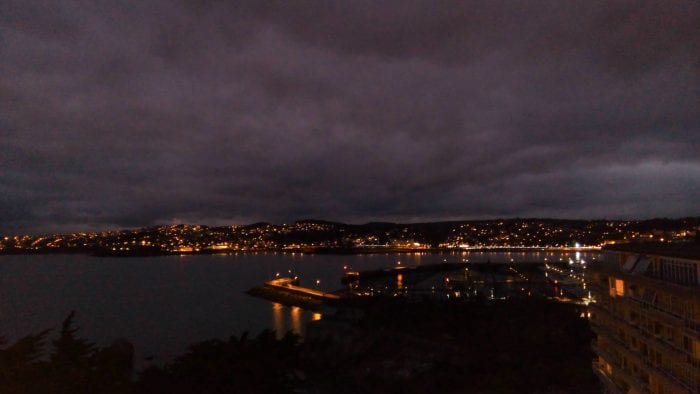 Whilst the camera will not compete against the latest and greatest, the 13 megapixel Sony camera does a pretty good job at capturing details and getting a decent overall quality image.
Below the camera you have the Prestigio logo near the middle and at the bottom a speakerphone for music playback and speakerphone calls.
The quality of the loudspeaker on the back is decent and loud, but when turned up to the max you notice a slight drop in quality of the sound.
Looking at the left side of the device you have nothing at all, instead the buttons are based around the right hand side and these are the traditional volume up and down with the power key in the middle, perfectly placed for for index finger if left handed or thumb if right handed.
On the top you just have a single port which is used for the 3.5mm headset you get in the box, or as normal you can use your own if you have a pair you like.
The bottom is almost as plain with the Micro USB port right in the middle used for charging or for plugging into a computer for data sharing such as photos, videos and tethering if you prefer this.
Good Points
Dual SIM for users with more than one card
Large screen easy to use
Camera is quite decent
Nearly stock version of Android
Bad Points
Big screen has a low resolution
1GB RAM is low for modern applications
Second SIM slot is only 2G
Unsure of future software upgrades
FINAL THOUGHTS
Before the 5550 Duo arrived I had never used a Dual SIM device before.
I have always loved the idea of a single device to hold both my network SIM cards but due to this being very limited here in the UK, I have never owned one or even used one before.
The Dual SIM slot idea will be really handy for a lot of people, however something to consider if that only one of these is for 3G, the other is 2G only.
This is something to consider when looking to purchase as if you have a Three SIM here in the UK you will need this to be in the 3G slot due to no 2G network.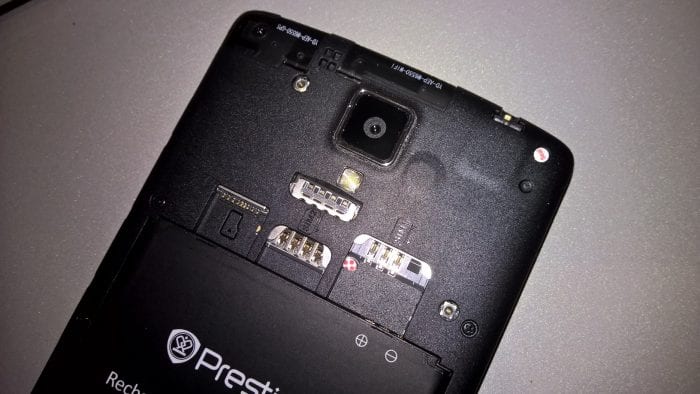 This then means your other network SIM will only ever connect to a 2G network once in the device, not ideal for data heavy users or someone who wants 3G on both SIM slots.
However if you use a SIM for work and one for personal and mainly use the second SIM for calls and texts, this is an ideal solution for you and much easier than using (and charging) two phones at a time.
The camera is decent for 13 megapixel on a device at this price which is nice to see, it also seems to handle low light situations quite well.
The 3000mAh battery lasted me a day with no problems even using two SIM cards and the camera for some sample photos.
I also had three email accounts being synced and used the normal daily use of social media I do on all other reviews so the battery did hold up well.
At €179.99 which us approx £130 here in the UK you get a large screen device with great battery life and a decent camera thrown in.
Whilst it might not be 4G enabled, for a lot of people this will not be a deal-breaker and you get to appreciate the batter battery life this brings you.
A big thanks to Prestigio who provided us with a loan device to make this review, and an even bigger thank you that they have also allowed us to give away one of these devices here at CoolSmartPhone to a lucky reader.
More information on the competition will be announced very shortly so be sure to come back and see how you can win one for yourself.
If however you do not want to wait or are not the winner, you can order your own direct from Prestigio Plaza costing €179.99.
Prestigio MultiPhone 5550 Duo
Design - 6.5
Hardware - 7.5
Software - 8
Camera - 8
Battery - 8.5
7.7
A good dual sim device without breaking the bank