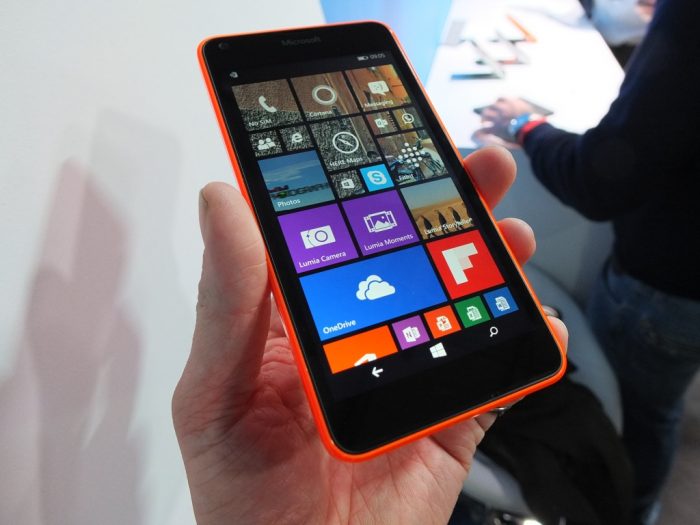 We spotted the Lumia 640 in March at Mobile World Congress and snapped some shots of this lovely orange one. EE have just given us word that they will be offering the cyan colour variant here in the UK.
It's a mid-range 5″ (1280×720) IPS device with 8GB of on-board storage, microSD card slot, 30GB free OneDrive storage and a quad-core 1.2GHz CPU. You also get an 8 megapixel auto-focus camera at the back, a 1 megapixel fixed-focus one up-front and a 2500 mAh battery.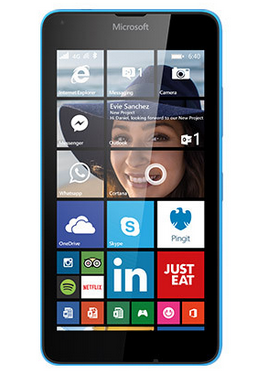 All the usual WiFi, GPS, Bluetooth and 4G capability is here and EE will be offering the device, which runs Windows Phone 8.1, with WiFi Calling too. Pay Monthly deals include a £16.99 4GEE plan giving you the device free for £16.99 per month. That's a 24 month plan and delivers 500 minutes, unlimited texts and 500MB of mobile data each month. We're perhaps bigger fans of the £24.99 per month deal, which has 2GB of 4GEE Extra speeds, 1000 minutes and unlimited texts.
Further details below, but do have a nose around our Lumia 640 overview to watch videos, view pictures and get all the details on this new Windows Phone. Head to the EE website to check out the various pricing options.