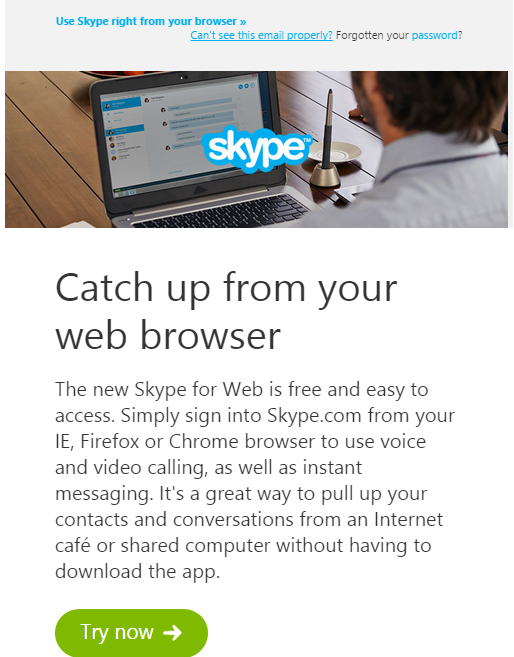 You may have noticed that the one of the things that people say stop them from trying out a Chromebook is that they have no ability to use Skype on there to call and talk to their friends and family. Sure you can use Hangouts, but that's dependant on the other person a) having a gmail address, b) understanding that you can do video calling through Hangouts, and c) convincing them not to use Skype already because it's pretty ubiquitous so that's what most everyone has. They may also have another (or three, four five) way to video chat, but everyone seems to have a Skype account.
So when Microsoft said that they were going to develop the ability to do Skype over the web, it was seen as a great thing to happen, not least by those who use a Chromebook as their go-to carry around laptop. Of course, we knew it may take a little while, but those cloud-first giants at Redmond would want their primary consumer chat and video client to be in front of as many eyeballs as possible, and definitely within the world of Office 365, Outlook.com and OneDrive, amIright? Right. Not long…. Although we covered it back in mid-November. That's longer than expected, but what the hey. So when I got my notification to try out Skype on the web, I was overjoyed. Who wouldn't be? I'd be able to Skype all of the things, from all of the locations! Immediately!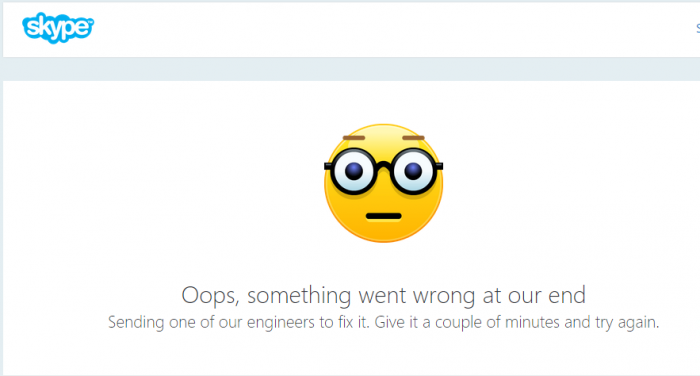 Or maybe not quite immediately. But you know, weird things happen. It was probably a network glitch. Or something. But mark my words, you'll start to see the notifications in your skype mailboxes now.
Or, you could see if it works by going to https://web.skype.com/en right now and giving it a shot.