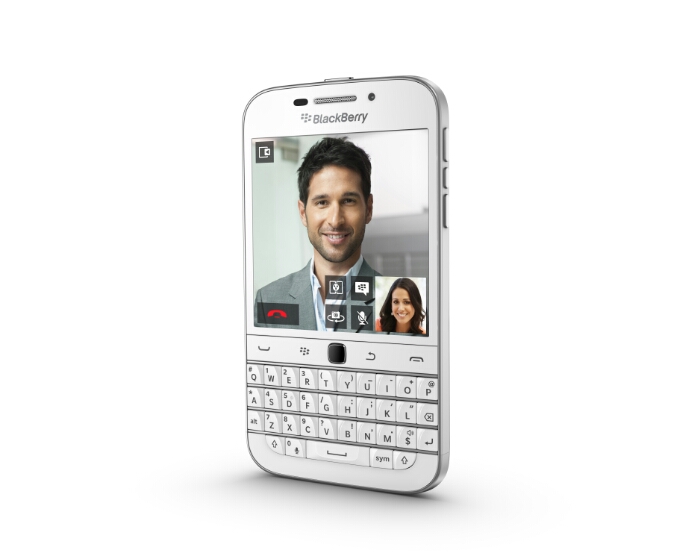 Last year BlackBerry went back to their roots. Updating and modernising a classic, the BlackBerry Classic took the best bits of the Bold 9900 and mixed it with their modern OS. Well now it's available in white, for all those discerning die hard BlackBerry users who just have to have a white phone.
Ron Louks, the President, of Devices and Emerging Solutions at BlackBerry, was predictably enthusiastic about the Classic in white, saying:
The introduction of the BlackBerry Classic in white offers yet another color choice to users who desire a stylish smartphone, yet understand the need for a mobile business tool that keeps them productive and securely manages their information.
FEATURES:
– 2515 mAh battery (Up to 22 hours battery life).
– 3.5" touch display.
– BlackBerry 10.3 Browser.
– 8MP rear camera / 2MP front facing camera.
– Support for Android apps and games from Amazon app store.
– 16GB memory.
– Network bands: FD-LTE: 1, 2, 3, 5, 7, 8, 20. HSPA: 1, 2, 5/6, 8. Quad-band GSM/GPRS/EDGE (850/900/1800/1900 MHz).
– NOTE: This device requires a nano SIM card.
The Classic in white is available here at the BlackBerry Store for £319.99.