OK, thanks to another member of the team I've been able to get my hands on an Apple Watch. Dover Street Market had stock of the White 38mm, so that's the one I've got.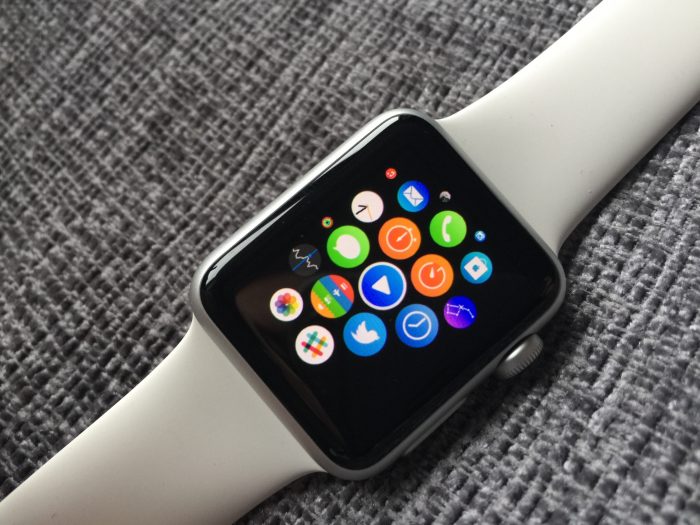 What do I think? Well, getting it out the box is a pleasure. The packing is well thought-out and is sleek and simple.
The watch itself is a good looking piece of technology, in my opinion anyway. The white strap really stands out. Even in low light, it sort of glows.
I've had to put the M/L strap on and switching them is a doddle. You press the button on the underside of the watch and just slide it out.
The twisting of the Digital Crown takes a little getting used to. Press it once to show apps, press it twice for your last app and hold it for Siri. There is also the Taptic Engine: tap the screen to accept a call or send a message, but you can also press it firmly whilst in an app for additional options. In the Twitter app for example, you press the screen firmly to create a new tweet. There's no way of typing on the small Retina display, but you can use all of the new iOS 8.3 emoji's or even dictate what you want to write.
Overall I'm quite happy with the device up to now. I've missed a few notifications but I think that's a bug as I'm not the only one – I've seen a few mention it online. The ability to play videos or opening a link would be good. We do need to bear in mind that this is the first version of the hardware and the software. Look where the iPhone was back in 2007 – it couldn't send a picture message! It will be interesting to see where it grows in the coming years.