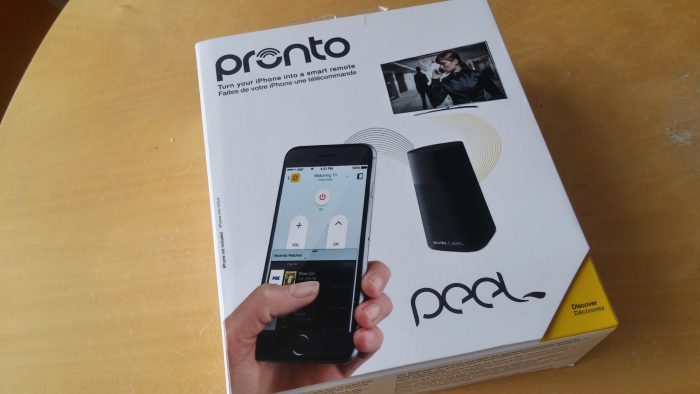 Many of the higher-end phones now have IR blasters. It's not a new thing though, as IR ports were actually found in phones many years ago. Back then there wasn't such a thing as "Bluetooth" and you'd never find WiFi in your handset, so data was transferred over the IR ports – you simply needed to point them at each other.
If your phone hasn't got an IR port, consider this gadget – The Pronto. It works with the Peel Smart Remote app, and if you've already got an IR blaster on your phone you may have already used this particular application. What the app does is offer personalised content and recommendations based on your viewing habits. It's also, once setup, a quick way to change channels. Many of us will have multi-channel setups with several hundred channels, and remembering where everything is can be a little tricky at times. Here, based on your viewing habits, it'll recommend a show and you can start viewing it immediately by just tapping the icon in the app. It'll send the necessary commands to your set top box and you can begin watching.
If you want the quick and easy review, check out the next two videos 😉
Wait though. Even if you have an IR blaster on your phone this gadget, the Pronto, is still worth considering. To describe it quickly, it's basically an IR controller powered by 4AA batteries. You can move it around the room easily without wires and it'll sit there for around a year without needing any more batteries. Your phone, tablet or iPad then communicates over Bluetooth to control pretty much any electrical gadget in that room over IR. If you've got a TV system with a separate HiFi or amp this will immediately make things easier. From this one Pronto device you can add 8 devices in one room, so you can have your set top box, TV, amp, HiFi, satellite, cable box and more. You don't even need to worry about which way around the Pronto is – it'll beam out in all directions. You can also add further Pronto devices, so you can have one in the sitting room, another in the kitchen, another in the study and so on. Each will control the devices in that room and you can switch easily in the app.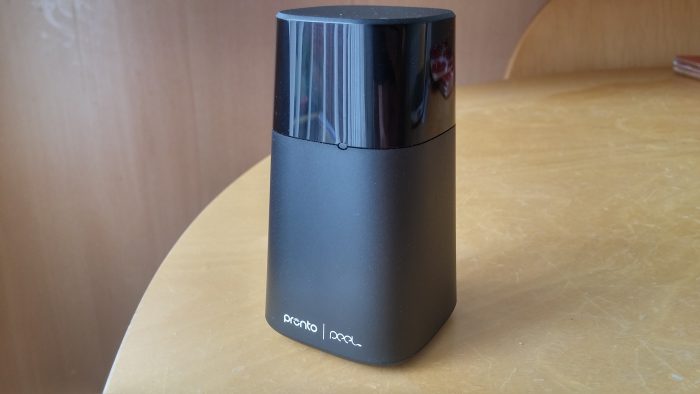 Setting up is easy enough and their website has a compatibility checker so that you can be sure it'll work before you buy.
To get going, first connect over Bluetooth. To be honest this was remarkably simple and the app took care of that. A flashing red LED up front indicates that everything is ready and then it's just a matter of selecting a TV manufacturer. It'll ask you to press the power button to see if your TV turns on / off, if it doesn't work, it'll move onto the next possibility. I found this incredibly easy but you can also teach it IR commands if you need to. For my Samsung TV it even let me get into the "Smart TV" stuff from the app, which was quite surprising.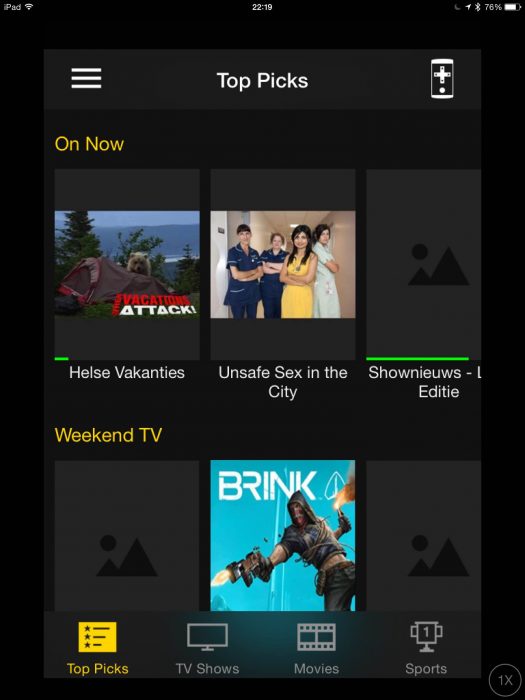 When I was setting up my Sky HD box it seemed to work very well, but there was a few foibles with the region setting and my HD-specific channel layout on the HD box I've got.
The resulting software remote is more than enough for the TV surfer and delivers the features of your TV including all the special menus, navigation controls, input changes and more. It's pretty advanced considering.
The Pronto and the Peel app on your phone work together very well, and it gives you a more advanced, more fluid and quicker version of those "Smart TV" features that come on most TV's now. Also, from the sofa in your lounge you can easily switch on gadgets in other rooms, which was pretty geeky but still rather cool.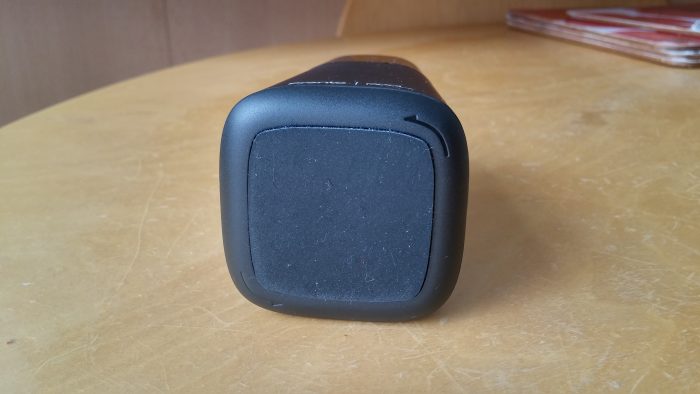 Overall, I was very impressed. On an iPad the app was one of those iPhone "stretched" versions, but it had all the functionality of my TV and worked with a vast range of media equipment flawlessly.
If you're interested, go to getpronto.com and head ot your local country under "Buy". Go to peel.com for more info on the app too.
Pronto - Smart Remote from Peel - Review
Build quality - 9.3
Ease of use - 9.2
9.3
A great little IR device with a massively long battery life and a friendly but powerful app to go with it.