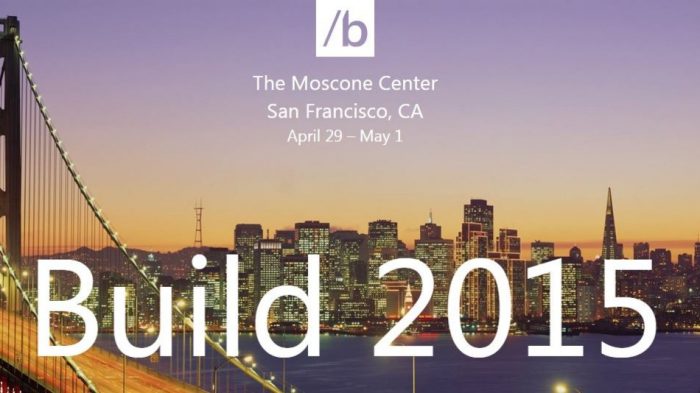 Yesterday Microsoft opened their annual developer's conference in California to great fanfare.  As we had reported, rumours had been rife about some sort of Android announcement, yet when it came it wasn't entirely as had been expected.  Most of the attention was, of course, focused on the forthcoming release of Windows 10.  A number of really quite exciting announcements were made, many of which had not been predicted.  Here, then, are some of the highlights of the first day:
Microsoft Continuum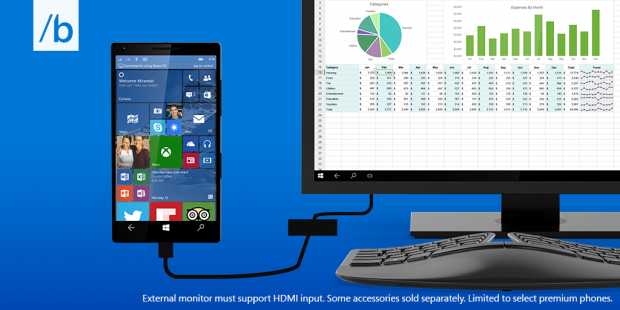 This will be coming to Windows 10 for Phones and highlights the value Microsoft is attaching to is idea of universal apps.  The idea is simple: you can connect your phone to an external monitor, keyboard and PC and, in effect, use it as a replacement for the desktop.  While similar things can be done with other operating systems, the unique selling point here is the new version of Office that will ship with Windows 10.  Given that it will be a fully fledged version (unlike the current, limited version on Windows Phone 8), this means that you can reply to emails, edit word files and excel spreadsheets in exactly the same way as you would on a laptop or desktop.  Not only will MS Office work, but any app can be ported onto a big screen via an HDMI lead.  The downside to all this is that the hardware required to run Continuum will be limited to certain high-end phones, and Microsoft haven't revealed whether any of the current handsets will be compatible.
Developer Unlocking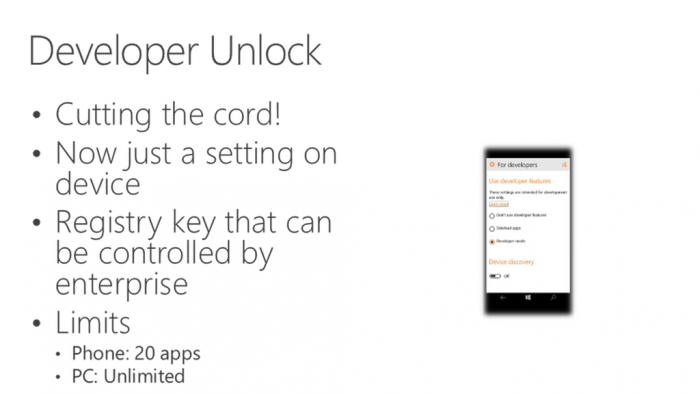 This has long been the holy grail for phone enthusiasts – the ability to developer unlock your phone opened a world of sideloading apps and custom ROMs.  Windows Phone 7 was eventually opened up to this, but Windows Phone 8 has proved much more robust, with only select handsets being able to be developer unlocked (the Samsung Ativ S being the most common).  Microsoft has now announced that anyone with a Windows 10 handset, regardless of manufacturer, will be able to developer unlock their phone through a simple option in settings.  This means that it will be possible to sideload apps that have not been approved by Microsoft, but to stop any widescale violation of pirated apps, phones will be limited to 20 sideloaded items.  Why, you might ask, is Microsoft opening this up?  The only obvious answer is that it is an attempt to open up the OS, which has been very tightly locked down in the past.  The ability to control registry keys means that it should be far easier to change various behaviours and looks of the phone, even if Microsoft don't enable things from the start.  For instance, using registry keys on Windows Phone 7 allowed users access to a host of options to customise their phones that were otherwise unavailable.  Access to registry keys also mean that a new type of app can be created that accesses other parts of the OS, meaning again that it should be possible to customise Windows Phone 10 far more than WP7 or 8.
Android and iOS apps

This was the news that many people had both looked forward to and feared – would Microsoft sell out their ecosystem and allow Android apps onto WP handsets?  The answer was far cleverer.  As the picture above shows, the Microsoft sales pitch was simple: build a universal Windows 10 app and you'll have a billion devices at your disposal within a short time.  Statistics was not the only selling point though; through some rather clever new programmes (which I don't pretend to understand) it has suddenly become a very simple process to turn not only Android apps, but iOS ones too, into ones compatible with Windows 10 (phone or desktop etc).  Not only is it a relatively simple matter, but through the new programmes apps will also transform into ones that take on the look of Windows 10.  To showcase this, Microsoft explained that the Candy Crush app had been built in exactly this way.
Other announcements
There were a host of other announcements and developer news too.  The replacement for Internet Explorer, Project Spartan, has now been renamed to Microsoft Edge.  It was also announced that the new browser will be able to use extensions and add-ons from other browsers, such as Google Chrome.  The virtual reality headset, Hololens, was once more demonstrated, and it was revealed that all Windows 10 universal apps will work with it.
In short, quite a bewildering array of announcements were made yesterday.  They were exciting and I, for one, am greatly looking forward to the final release of Windows 10.  All we need now is a cracking high-end phone to go with it…