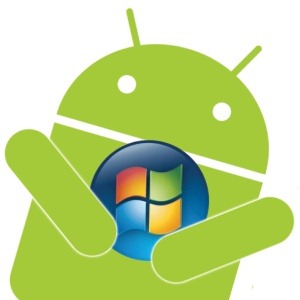 Later today the annual Microsoft Build conference will get under-way.  This is sort of the equivalent of the Google I/O event, or Apple's WWDC; in other words it is a massive deal for Microsoft, particularly in a year when Windows 10 will be released for desktop PCs, tablets and mobile phones.  Although the Windows Phone OS has received its fair share of plaudits, it has never garnered the support Microsoft would have liked.  Two of the main reasons behind this are the pretty miserly range of decent, top-end handsets that are available; and the frequently mentioned app-gap.  Although Microsoft go to great lengths to dispel stories about the second of these, the simple fact is that many apps are not released on Windows Phone, but even when they are, the WP version is usually a light version of the iOS or Android equivalent.  Microsoft's approach to remedy this has been to promote the idea of universal apps for Windows 10, where the same code can be used to build apps for desktop, tablet and phone.  This certainly can't hurt its chances, but now fresh rumours are rife that Microsoft is about to release something big over the next few days
Stories about Microsoft toying with the idea of releasing a means of accessing Android apps is nothing new.  BlackBerry have done it with their latest OS, though it doesn't seem to have resurrected sales figures.  Why would Microsoft do this? Well, if the rumours are to be believed, it will solve what many perceive to be the primary reason that people don't buy Windows Phones.  That said, would people really choose to buy a Lumia handset now that a wider set of apps are available? Many Windows aficionados see this as the final nail in the WP coffin (e.g. see source below) but I have a rather different take on this.  After all, Lumia handsets are regularly well received, they are competitively priced, and Windows Phone is a great platform.  I, for one, would sell my iPhone 6 in an instant if I was able to buy a top-end Lumia phone, use my favourite Android apps, and have the ability to sync with my Pebble Steel.  It would offer the best of all worlds: great phones, reliable and great OS, and lots of apps.  The downside: that if the stories are correct, the way to access the apps would be through an app itself, much like BlackBerry utilise – this would suggest that whilst most apps would work seamlessly, the selection would be more limited than on an actual Android device, and apps that require constant synchronisation, like Pebble, would potentially not work. Whether this is total pie in the sky or the future for Microsoft, we'll know more within the next few days.
Original source here.