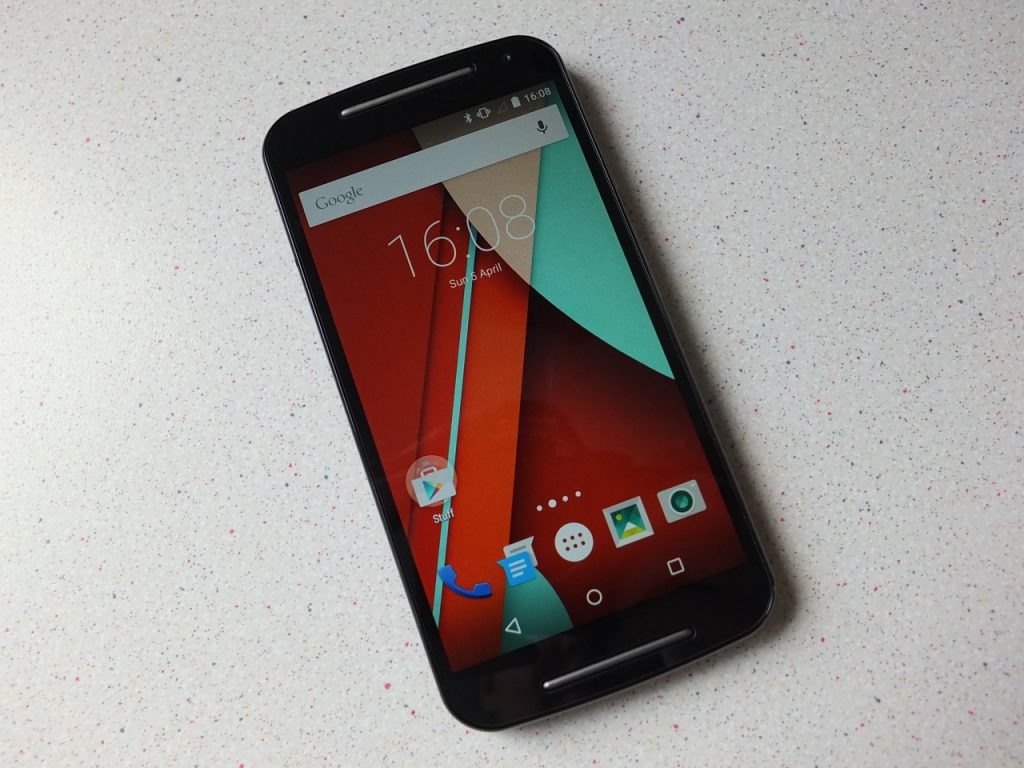 Motorola have their three ranges, each have their place in the world and each arguably succeed in their purpose. The Moto G is their budget midrange device, more expensive and with more features than the Moto E and less features than the Moto X.
Motorola however do update each range ever so slightly each year, I've owned umpteen Moto G now and each one was slightly different and I'd say this year's version is a cracker. As to why you'll find out now, my review is here and it starts with my good and bad points.
Good and Bad Points
Good
4G.
Micro SD.
Glorious screen.
Lollipop out of the box.
Bad
Only 8 GB internal memory.
Camera performance a little hit and miss.
Design
The 2015 version of the Moto G is the same as we saw last year, but something feels different. Last year I had the white version and this year I've got the black version. It could be that…. I just seem to like this years model a whole lot more.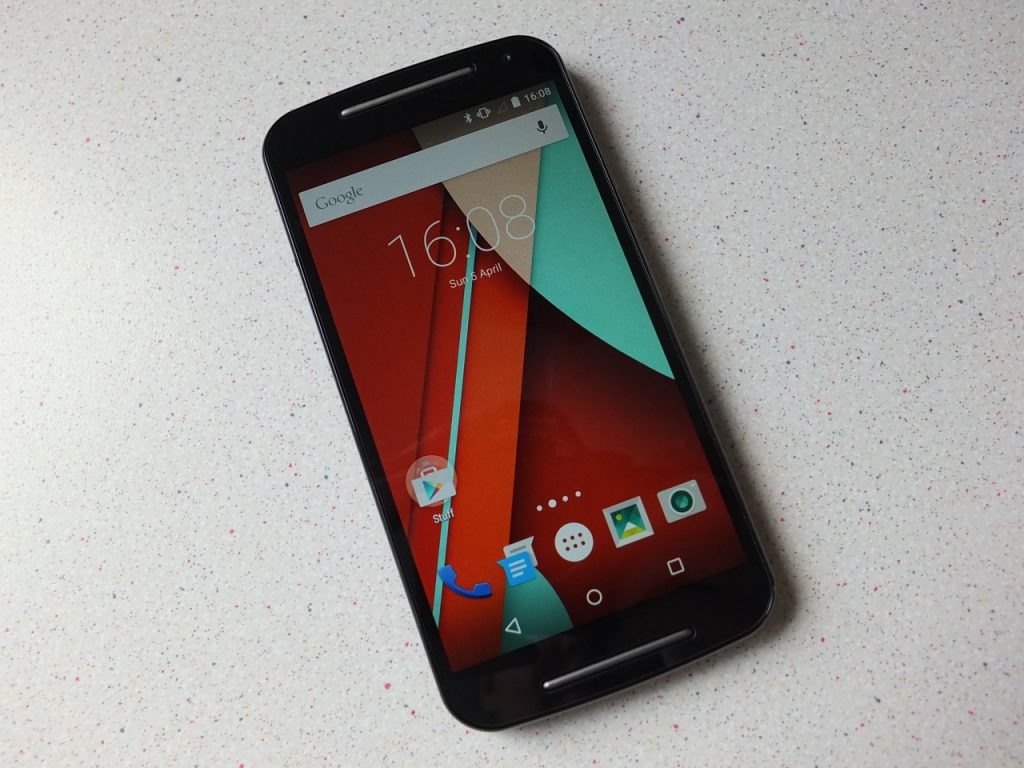 The design is identical so I'll not go into it too in depth. The differences are on the inside.
From the front you get two front facing speakers which have quite a unique look, the front facing camera, some sensors and a nice 5" 720p display.
The sides are adorned with the silver power button and volume rocker, the Micro USB port on the bottom and along the top the 3.5 MM headphone socket and a secondary microphone.
The back of the device sees the Motorola Logo dimple, the 8 MP camera and the flash. The camera is surrounded by a silver metal ring. The backplate that is on this model feels great, it's covered in that nice soft touch stuff and it has a nice curve to it that just feels great in the hand. The back is replaceable as per previous models.
Overall the design is nice, it looks good and it feels good, similar to the way the Moto X and Nexus 6 feel, just not as big.
Check out my hands on video below.
https://youtu.be/1pddmQTzvms
Hardware
The spec of the Motorola Moto G 4G 2015 is pretty basic, in fact it is basically the same as the original 2013 model. Which is strange. I'll get to why I think that shortly. Lets take a look at what it comes with.
Processor: Qualcomm Snapdragon 400 processor with 1.2 GHz quad-core CPU.
GPU: Adreno 305.
Display: 5″ 720p HD.
Internal Memory: 8 GB + Micro SD Card Slot.
RAM: 1 GB.
Rear Camera: 8 MP Auto Focus and LED Flash.
Front Camera: 2 MP.
Battery: 2070 mAh Non Removable.
Networks: 4G/H/3G/G
Extras: 2 Speakers front-facing, 2 Mics, Wifi 802.11 b/g/n, BT 4.0 LE, 3.5mm Headset Jack.
Android 5.0.2 Lollipop.
Dimensions: 70.7mm x 41.5mm x 6.0-11.0mm.
Weight: 149g.
The hardware on the Moto G 4G 2015 makes you question Motorola a bit, on paper the Moto E has better internals with a newer 64 bit Snapdragon 410, which personally makes me feel like Motorola just upgraded the radio chip to a 4G one to save money, the Snapdragon 400 does however work well on Lollipop and I didn't find any lag or delays whilst using it.
The Radio chip did a great job and it held a 4G signal on the EE network both at my work and my home, it had a stronger signal than other phones I have, it also sounded great on calls.
Here is what the internal memory looks like out of the box.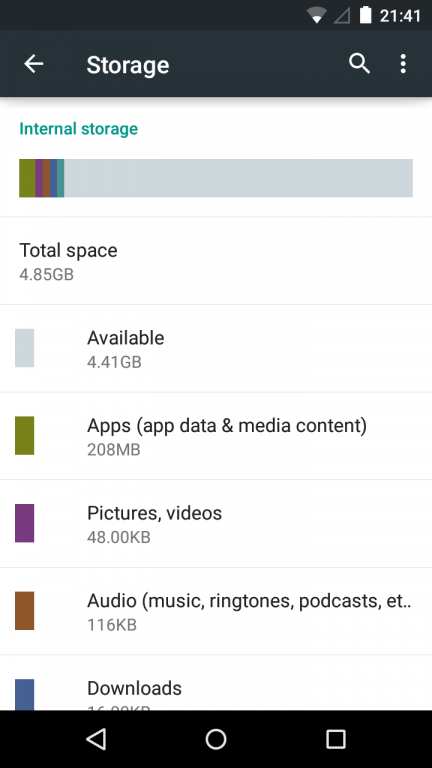 Software
The one thing that gives the new Moto G a great feel is Lollipop, stock Lollipop at that. You know that Nexus feeling you get when you unlock a Nexus and then you marvel at how Android should be and not how Samsung (or any other manufacturer) think it should look. The strange thing is side by side with my original Moto G the new one feels so much nicer software wise, even though they are running the same version of Android.
Motorola now use the Google Now Launcher so "OK Google" works out of the box, they also haven't pre-installed many apps which is wise with the rather limited internal memory. You just get Motorola Alert, Assist and you also get Motorolas versions of the Camera and Gallery apps.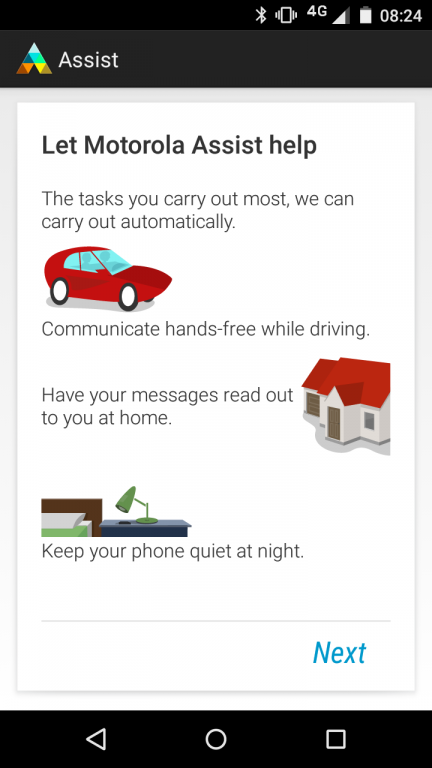 The Lollipop Ambient Display feature is present instead of the more proximity based thing that the new Moto E and Moto X do.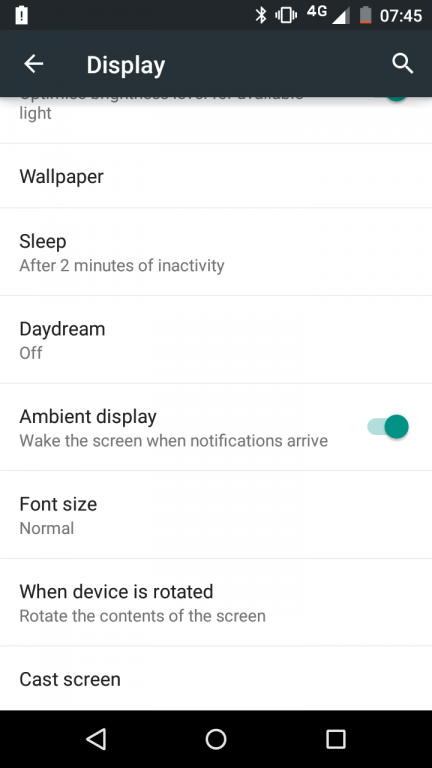 Overall the software is nice, Lollipop feels great even on low end hardware.
Camera
The camera on the Moto G can surprise you at times, sometimes you go to take a picture and it just takes the picture and its just about, you've committed the memory to film and that's that. If you have the Auto HDR mode turned on when you take that shot it sometimes really gets it right and takes some amazing shots. You just have to wait for those moments. In low light things get a bit noisy as you'd expect.
The front facing camera isn't great but it will do. Any shots I tried taking towards the sun came out a bit over exposed and with some lense flare and shots taken in low light were quite noisy. Many people would be more than happy with the front facing camera.
As always I apologise for my selfies…..
Other Notable Stuff
Benchmarks as always are a little bit misleading, I for one like to see how a potential new device scores though. Here are how the Moto G scores.
AnTuTu – 18324.
3D Mark – 2811.
Quadrant – 5050.
Geekbench – 1152 Multi Core mode.
Battery Life
Battery life on the Moto G 4G 2015 was reasonable, only powering one SIM and a 720p display means that the battery last a bit longer than the previous model. The 2070 mAh battery can easily be drained by lunchtime under heavy use, under light use with just over 3 hours screen on time the Moto G was alive for three and a bit days, the standby battery life was really impressive.
Audio Quality
One of the last things you think about a phone is the audio quality, be it speakers for music or the earpiece for calls. I found the speakers on the Moto G to be quite good, plenty loud enough for listening to YouTube or Music in a quiet room, at loud volumes they don't sound great and there isn't really any bass present at any volume, these are not Boomsound style speakers. With headphones listening to music is pretty good. Call quality was really good, the radio hardware seemed really good and held a strong 4G signal in areas I'd previously only had 3G/H.
Conclusion
Overall the Moto G 4G 2015 edition it is a great device, at a decent price, with a great display, a Micro SD and some front facing speakers and a pretty decent rear camera. Yes it would be an amazing device with just a little bit more internal memory, but that would cost more. The spec difference between this and the new Moto E is confusing as the Moto E seems to have a better processor. But I feel that this model is seriously impressive in its own right and that's probably just down to Lollipop and decent 4G.
Motorola Moto G 4G 2015 - Review
Design - 6
Hardware - 6
Software - 9
Camera - 7
Battery Life - 7
Display - 7
7
Overall the Moto G 4G 2015 edition it is a great device, at a decent price, with a great display, a Micro SD and some front facing speakers and a pretty decent rear camera.