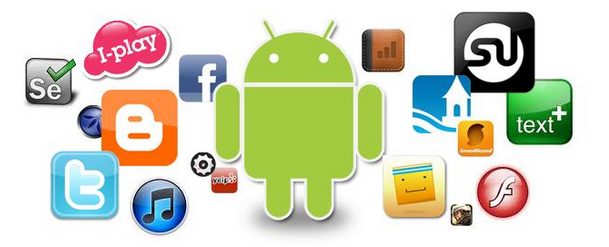 My wife loves reading books. She's probably read more books in the last month than I have … err.. ever. Now, if you've got Android then you may have your favourite e-reader app already, but have you considered the others that are out there? There's stacks of apps already, but here we're going to take a look at four that you may not have tried just yet. They're all free and you can give them a spin in the Google Play store.
Nook
The newly released Nook eReader app now allows Barnes & Noble fans to use an updated version of the Nook that's compatible with Android devices. This new app has most of the standard features that many eReader apps have, such as the ability to pick an eBook back up where you last left off. However, the biggest draw of this app is twofold. Not only is this free book app for Android by Nook solid; but it also gives you access to browse and purchase millions of titles. New features also include interactive books for children, the ability to create multiple profiles, and integration of customer feedback who used the original Nook tablet. This new version of the app is designed for both new and loyal users of the Nook, and is cleverly designed.
Aldiko Book Reader
According to Android Authority's list of best apps for Android book lovers, Aldiko Book Reader made it to the top of the list. A strong point of this app is customizability. Readers are able to adjust many elements, such as font size, font type, preferred background colours, margin settings, and the spacing of the lines. Whether you want a high contrast background colour or you prefer to read in the dark, one of this app's strongest attributes is how it can be customized to fit each reader's preferences. Aldiko also boasts the ability to add your own personal eBook catalogues and supports most common formats such as ePUB, PDF, and Adobe eBook DRM. You can even borrow books from your public library.
Moon+ Reader
Moon+ has been rated as one of the best free eBook reader apps for Android. The varied array of features and user-friendly interface plus the little perks have been praised in reviews. You can also bookmark, highlight, share, and share between devices. Also you're able to gain access to eBooks in the process. However, its drawbacks include the fact that there are ads in the free version and it doesn't read the PDF format. Upgrading to the paid-for version isn't particularly expensive though. Overall, it's a well rated app with lots of customizable options, and the general consensus seems to be that the pros of usability outweigh the cons of ads and lack of PDF support. Whilst the paid-for version is attractive, Moon+ Reader in its free form is more than enough for any reader.
boo
Google Play Books
Last, but not least, is a tried and true classic. Although Google Play Books has been around for a long time, its features have been refined and its user-friendliness improved. Lifehacker rates Google's eReader app as the best for two reasons. The first is because, in addition to the typical features found in most of today's eReaders, this one also allows users to sync their bookmarks, notes, and annotations across more than one device. You can also upload your own collection of books, as long as they're in ePUB or PDF formats. This app is also excellent for research purposes. You can also have offline dictionaries so that you can check them even if you're in a tunnel. There's also decent text and size and line spacing, plus adjustable screen brightness that's specific to the app itself.
Regardless of which app you choose to go with, or whether you'd rather pay for one that meets your needs, they're all going to expand your mind and give you a big stack of books to read.