Today is the day people.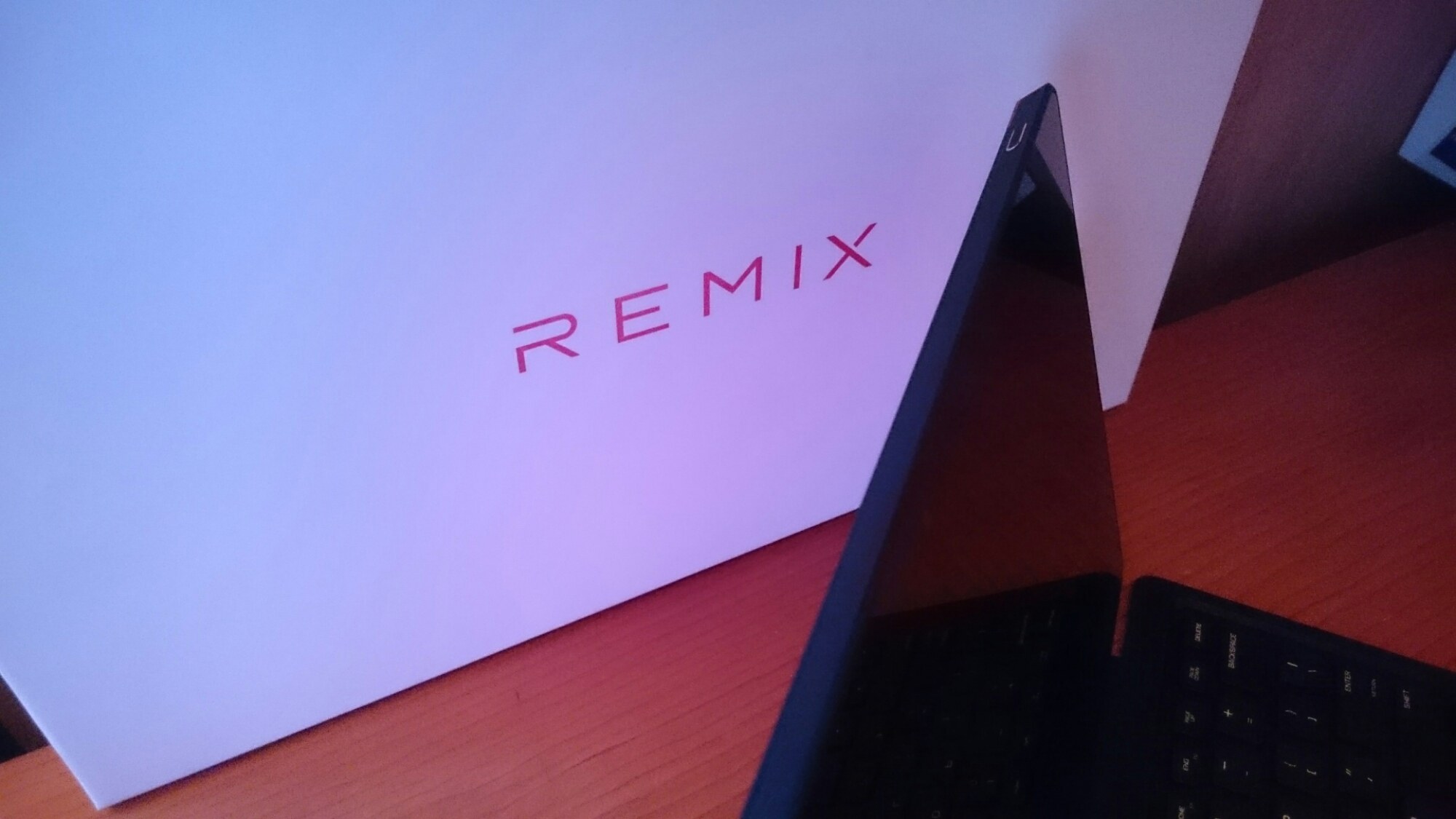 The day where I can hopefully get rid of my need for a Windows PC forevermore (well at least out with work anyway). I have been lucky enough to get hold of a Remix Ultra tablet from Jide Technologies. These are the guys who, whilst they were working for Google, decided that Android in a tablet should be productive. So vthey went about trying to get that happening.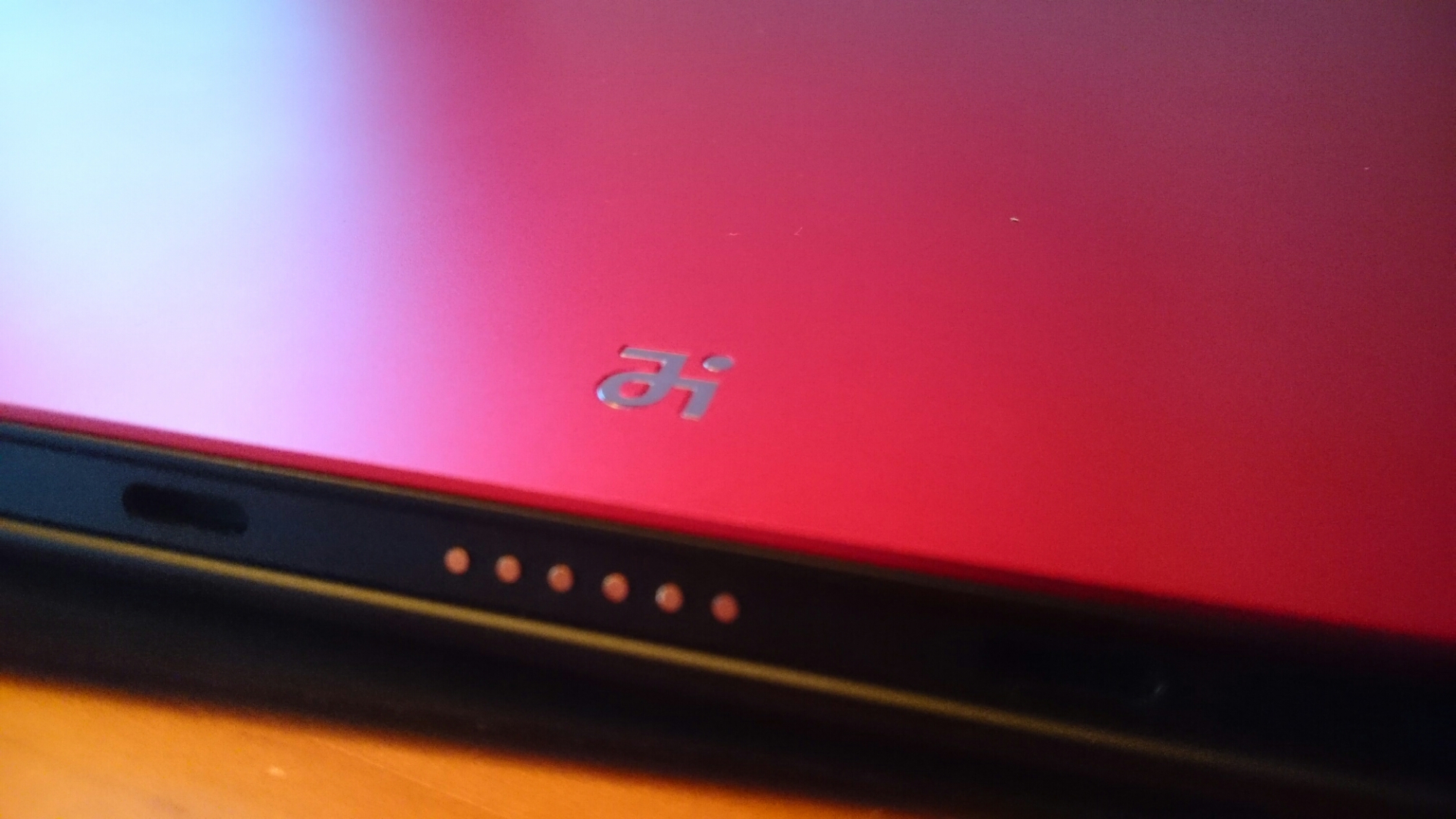 They initially launched the product in China where it met some success. So, spurred on by this, they made the decision to come to other markets. They approached this via Kickstarter but they also tied in with Facebook. Initially the product was only going to go to USA but after overwhelming support they announced it would come to the EU and some other regions.
Later in that very day they announced their Kickstarter campaign where you could snag a full tablet for $59 including shipping. Needless to say they were all gone in seconds, as were the ones in the $199 tier. They achieved their funding goal in a few hours and have been pushing out updates ever since. I have written a few articles about the story as it has developed over the past few weeks. Just click here for the list of them.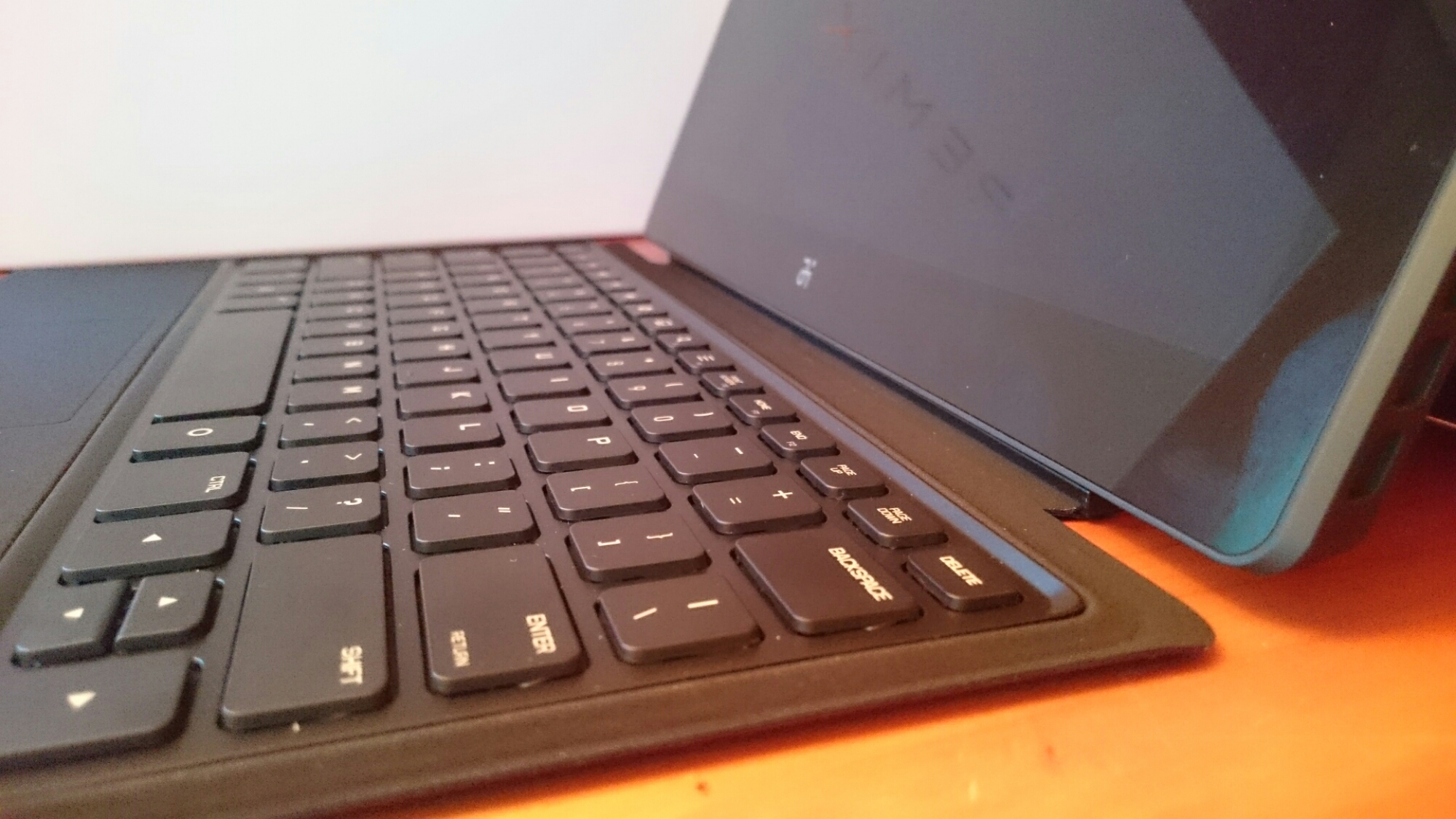 What is this device trying to be? A laptop, a tablet or both? I think it is safe to say that it is trying to be both. I see some pointers towards Windows 8 in the OS alongside Chrome, but it is mostly Android that I am seeing. The nice thing about it is the ability to run apps in either phone mode or tablet mode. This can mean that you can get some multitasking done in a way not really possible until now on an Android device.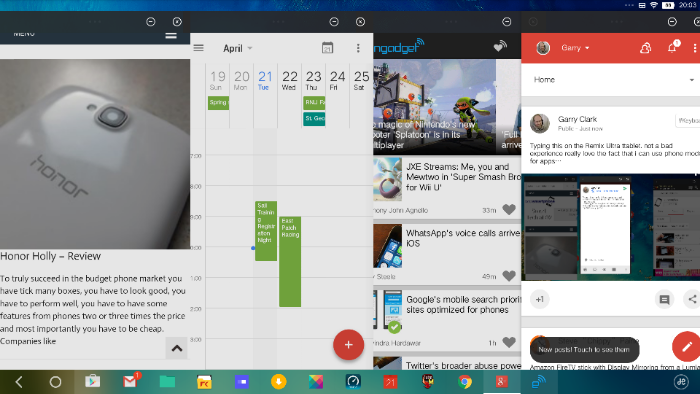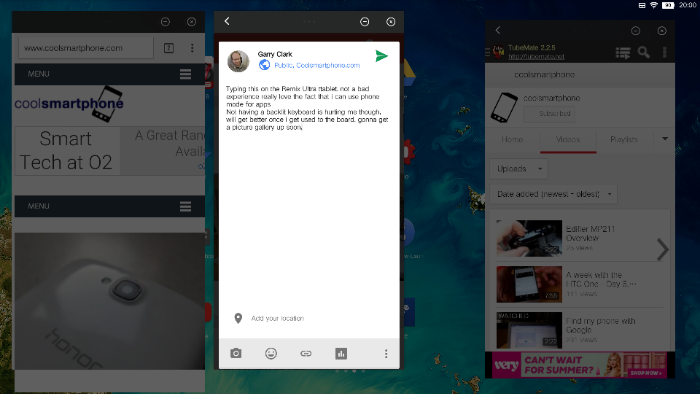 As I mentioned I have been able to get hold of one of these tablets so without further ado lets get the unboxing done…
Here are some more close-ups of the tablet and keyboard.
I have no longer got my Surface Pro 3 as I have sold it. I did not need the horsepower it provided. I am very hopeful that this tablet will go some of the way to fill the gap that will be left, and I am sure that it will. I intend to to use this machine as my day to day device for the foreseeable future I will also be feeding back to the team at Jide Tech to further enhance the software, so that by the time the Kickstarter units are shipped (late May), they will have been tweaked further.
I really like the ethos that is being used in the development of the Remix OS, it is something that the community will be able to feedback into so that we can all benefit. It reminds me of the early Cyanogen days.
On first impressions I am very pleased with the Remix Ultra. There are some niggles which I will need to work through but I put these down to getting used to the OS and not the hardware or design. So far so good with my initial 24hrs. More to come over the next few days.
I will be on the podcast talking about this device in Thursday night so tune in for more then.