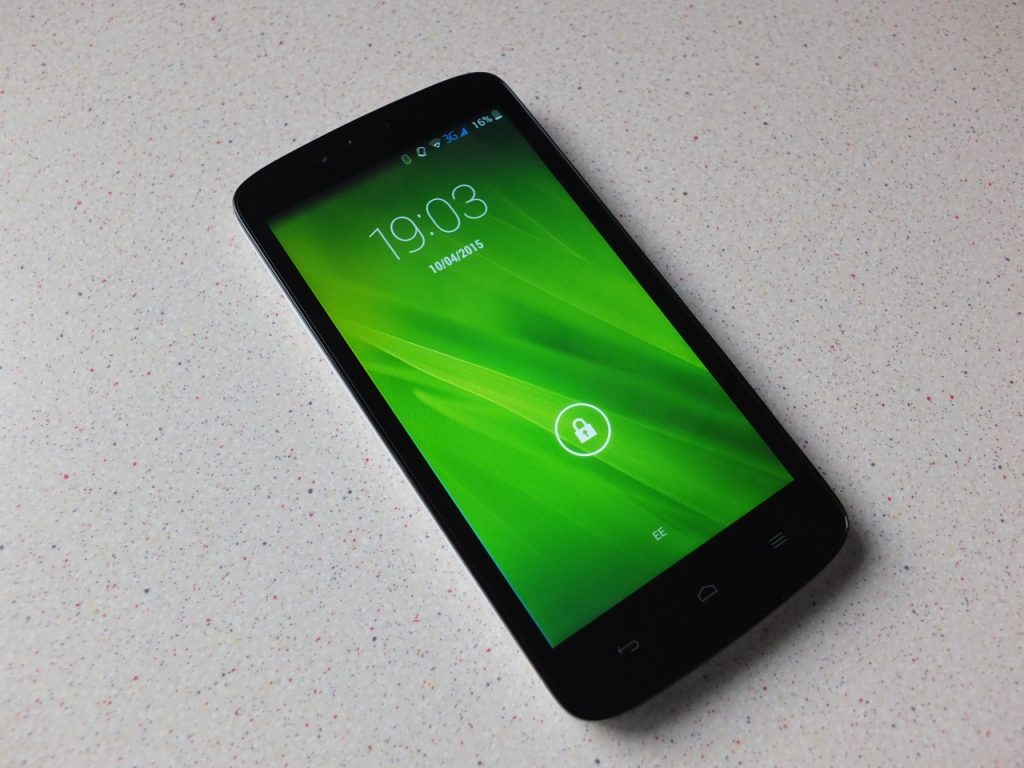 To truly succeed in the budget phone market you have tick many boxes, you have to look good, you have to perform well, you have to have some features from phones two or three times the price and most importantly you have to be cheap. Companies like Microsoft and Motorola have been advocates of the budget market for a few years now, selling millions and millions of budget phones around the world. Often whene a new company comes along and decides they want to make a budget phone somewhere along the line a mistake will be made, a bad screen will be specified for the build or the pricing will be the wrong side of £100 and the device will just flop. Honor have recently been targeting the budget market with the Holly and the 4X, I've been using the Holly for the past few weeks now and it's prime time to bring you my review, starting of course with the good and bad points.
Good and Bad Points
Good
Nice size & nice weight, it makes for a manageable one handed device.
Dual SIM.
Micro SD Slot.
Removable Battery.
16GB Internal Memory.
Decent colourful display.
Bad
No Lollipop thanks to MediaTek.
Lag is a prevalent in most areas of the UI.
Skin on top of Android feels half baked, just icons and a launcher.
Capacitive button behaviour is strange.
Design
The Honor Holly looks like a budget phone, a mix of a plain design, some big bezels, plastic sides, a plastic removable backplate and a whole load of fingerprints.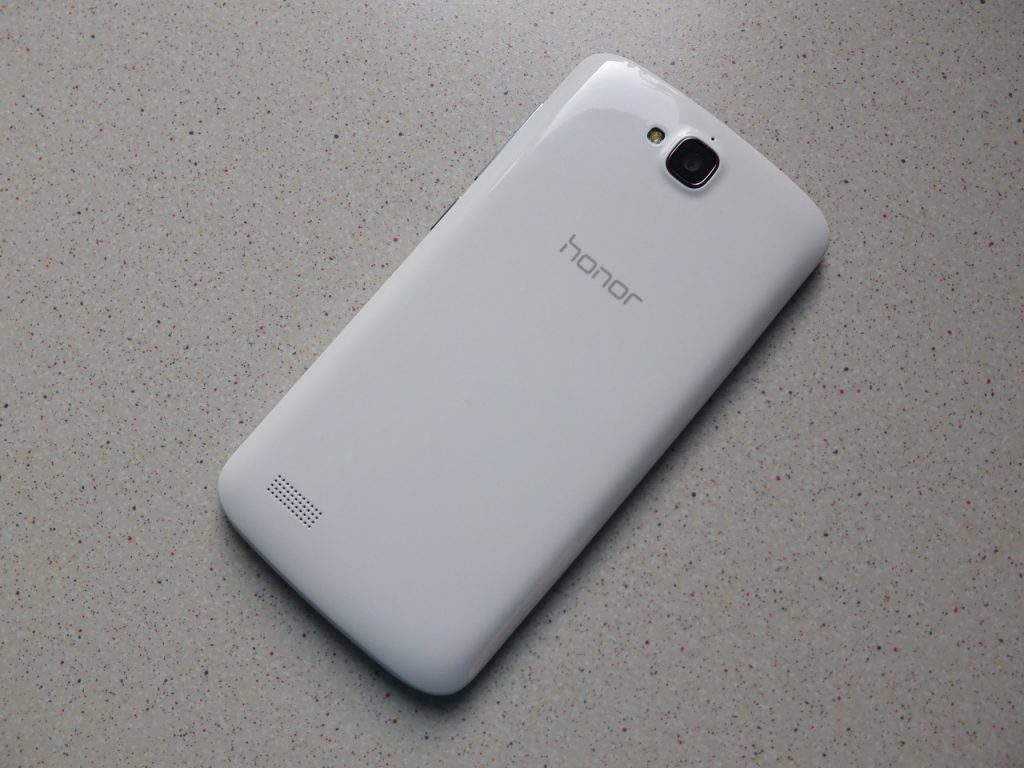 The front of phone is pretty standard stuff, capacitive buttons for the back, home and menu. The back buttons are not backlit though, which is a shame as you have to fumble around in the dark to hit them. The vibration of the buttons is also tied into the audio profile you choose and not independently controlled, so if you mute the phone they turn off and if put phone on loud they turn on, if you've chosen a mode where they turn on you can manually turn them off, but you can't mute and then turn on. It all sounds confusing but you'll soon realise what is happening. The capacitive buttons also have a second function, a long press of home triggers Google Now and a long press of the menu triggers recents. The front of the phone also has the front facing camera, the earpiece, some sensors and a notification light.
The sides have the power button and the volume rocker on the right, both are well defined and easy to locate and press. The power button is in just the right place as well, which is always nice to find. The left hand edge is bare. The top edge has the 3.5mm headphone socket and the bottom edge has the Micro USB slot and the Microphone.
The back of the phone is home to the camera, flash, Honor branding and the single speaker. The speaker doesn't have a dimple or anything around it to raise it slightly.
The backplate is removable and gives access to the Dual Micro SIM setup, the Micro SD card and the battery. The back comes in white or black, the white is super glossy and the black is textured.
Overall the design is pretty basic, it sure feels nice in the hand, which is down to the weight, the size and the curved back panel. The rest is just standard budget stuff, the display does attract fingerprints though and you'll be cleaning those off a lot.
https://www.youtube.com/watch?v=zZsGbO25_WU
Hardware
Spec wise this are fairly basic.
Processor: MediaTek 1.3 GHz Quad Core MT6582.
Display: 5 inch, 720p, 1280×720, 294 PPI, IPS LCD.
GPU: Mali-400 MP.
Internal Memory: 16 GB (Approx 12.69 GB free out of the box).
RAM: 1 GB.
Networks: GSM/EDGE/HSPA.
Rear Camera: 8 MP f2.0 BSI.
Front Camera: 2 MP.
Battery: 2000 mAh removable.
Dimensions: 142.2 x 72.3 x 9.4 mm.
Weight: 156 G.
Android 4.4.2 (with Emotion UI 2.3 on top).
Extras: Micro SD, Dual Micro SIM, WiFi b/g/n, Bluetooth 4.0.
A few key points here need highlighting. Firstly the internal memory is really handy to have, normally on a budget device you get about 4 GB left for apps, so having over 12 GB free is great, along with the Micro SD slot too. This phone would be good for media playback on holiday. Coupled with the Dual SIM as well it would be ideal abroad.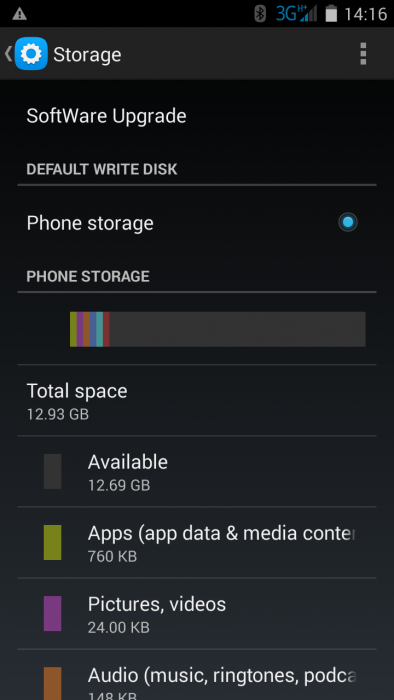 The display whilst looking nice and bright and crisp and not suffering from only being a 720p panel was a pain to use. The combination of a 5 point multi touch panel, a slow digitizer and the MediaTek processor meant that typing was fiddly, I had to slow my usual speed right down to let the panel keep up. For most other interactions with the display it was perfectly usable, just typing was a pain for me.
Overall the spec was decent for the money. Compared to similarly priced phones from Motorola or Microsoft you get quite a lot for your cash.
Software
Often with devices like this you'll find a skin poached from one of the manufacturers more costly devices and they'll install it and see if it works ok. With the Holly things seem different, it feels very much like a stock KitKat device with a basic Emotion UI style Launcher and Icon pack installed. I often found myself surprised when I hit the fancy Dialler icon to find the same old stock Android phone app I've been seeing for years. Not that this is a bad thing and probably helps the device not get bogged down with special skinned versions of apps.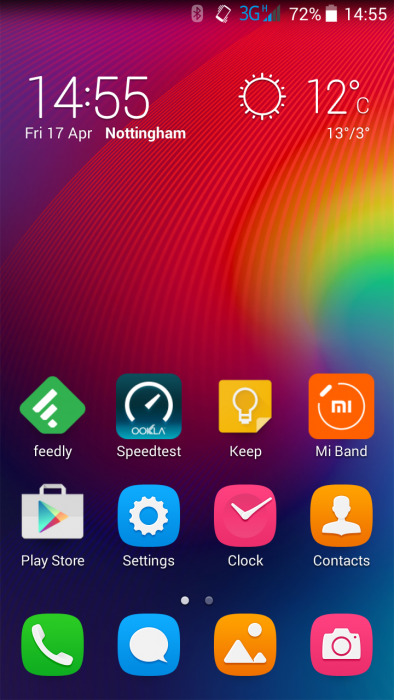 The Launcher is pretty basic, with only really a clock widget, a weather widget, some wallpaper, a basic rounded icon pack to differentiate it from Google Now Launcher. Honor have however used the Huawei Simple Home, which is a basic tiled interface.
Simple Home is accessed by a long press on the screen much the same way you'd do to access widgets or wallpapers. Once you've chosen it you get a few tiles which act as shortcuts for apps, it would be ideal for a new Android user.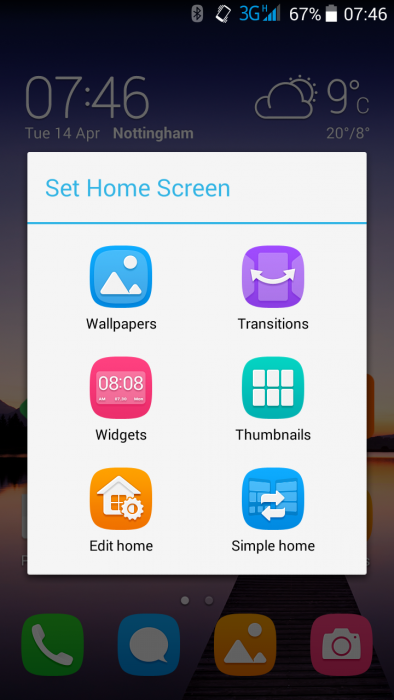 Honor have made the wise move not to install lots of bloat, which is always nice. You only really get a few extra apps like an Office Suite, File Manager, Flashlight & Weather, which are arguably useful. Especially the File Manager.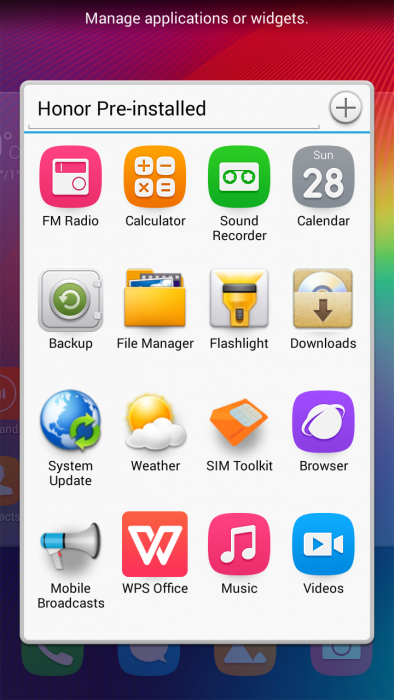 Finding you way around the Honor holly is pretty easy as Honor have barely touched the sub menus of the settings menu. Just adding some icons to the items in the list and leaving it at that.
Overall I was impressed by the software on the Honor Holly, it wasn't full of games I didn't want. It was however not the most fluid experience, the MediaTek processor did tend to make the experience a little laggy. Turning animations off in the developer options sped things up no end though.
Camera
The two cameras on the Holly are both ok, the rear camera is capable of some reasonable shots in decent light, with a HDR mode that needs to held really steady and normally ends up blurry. The front facing camera takes acceptable selfie in decent light, often choosing to over expose the shot and make me look a bit ill.
The front facing camera didn't produce quite as nice results. As always I apologise for my selfies…..
Other Notable Stuff
Benchmarks
As always I'm including the benchmark scores for comparison only. They really mean much.
Antutu – 18957
Quadrant – 7166
3D Mark – 3138
Battery Life
The battery on the Honor Holly is pretty basic, under light use with about an hour and a half screen on time you'll get a day and half out of it. Under heavy use you'll get a few hours screen on time and it will be dead by lunchtime.
Sound Quality
Call quality didn't sound amazing, it was just average.
Speaker quality was reasonable, not that loud, with no bass and it got tinny and distorted at full volume.
Headphone quality was average, it needed equaliser work to make things sound good. Again the volume wasn't that loud.
Conclusion
Overall the Honor Holly was a pretty good phone, there isn't anything massively wrong with the phone, especially for the price of £89. At that price it is firmly in the Moto G and low end Lumia market and I feel it competes admirably. Yes the inclusion of a better display and 4G would have basically made a reasonable phone into something really rather good, it would have also bumped the price up to "the wrong side of £100".
If you want to get a Honor Holly they are available in either white or black over on Amazon.
Honor Holly - Review
Design - 6.5
Hardware - 6
Software - 6
Battery - 6
Camera - 6
Display - 6
6.1
Overall the Honor Holly was a pretty good phone, there isn't anything massively wrong with the phone, especially for the price of £89. At that price it is firmly in the Moto G and low end Lumia market and I feel it competes admirably.