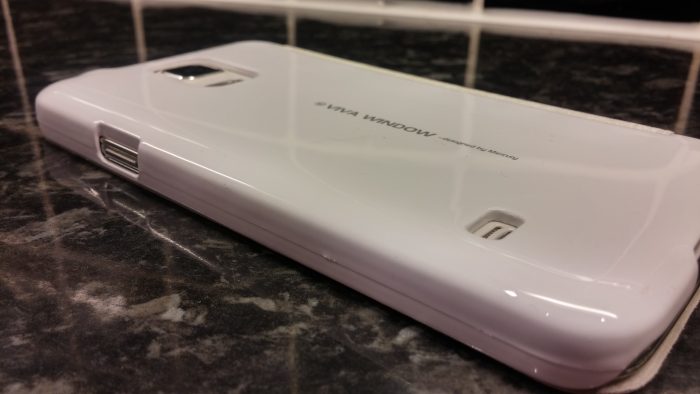 If you want to keep your Samsung Galaxy S5 in good condition, this Viva Window cover is worth a look. We've been using it on a Galaxy S5 and it sits over the battery cover – not replacing it as some do. This adds a small amount of bulk.
The rear of the case wraps around the phone perfectly and there's precisely cut holes for the camera, volume, speaker, charging point and other access points. It's in the same polished white plastic as your Galaxy S5, so it looks part of the phone. It's glossy and scratch resistant.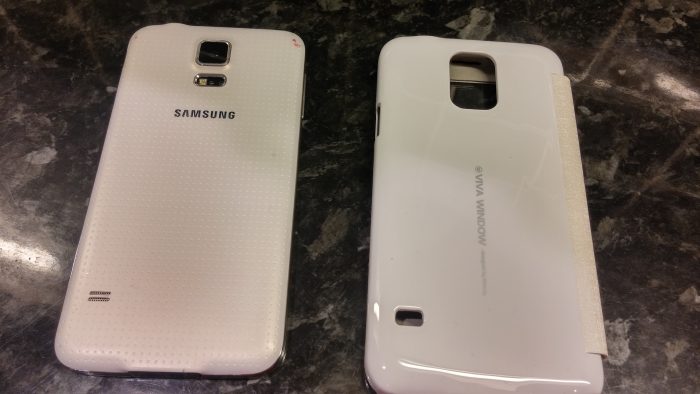 From the side attaches the front cover, which is a soft and felt-like on the inside. It has a small slot for your credit cards, but sadly I couldn't use this as the card poked up above the window, blocking my view of the phone screen. It probably worked on the larger version of this case (for the Galaxy Note), but it doesn't work here. As you can see here, the cover itself is made by Mercury Corporation with the tagline…
"Beauty is in the eye of the beholder. Open your mind and design yourself."
Well OK.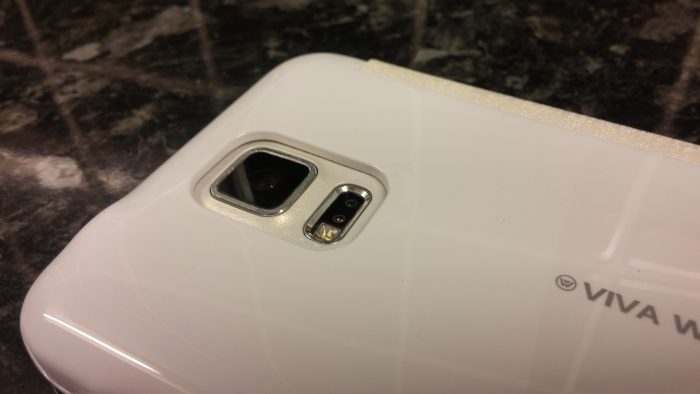 The window itself is a rigid plastic and did become a little bit of a fingerprint magnet for me, but up above the earpiece was perfectly positioned and I could hear everything during calls.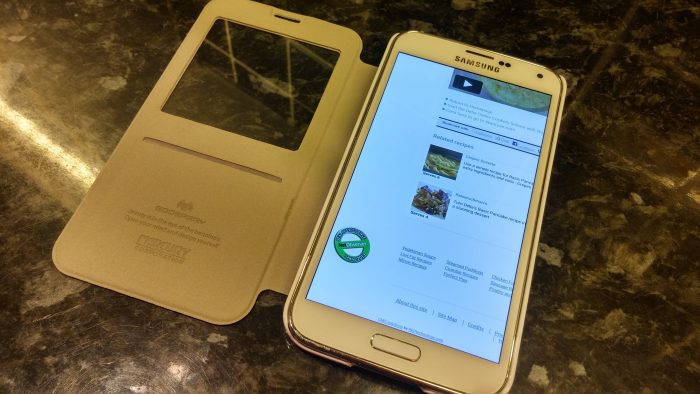 When the front flap is closed against the screen you can use the "S-View" function on some Samsung Galaxy handsets. If you need it on your handset (it only works on the Galaxy S4 out of the box as far as I'm aware), you can try S-View Lite in the Google Play store.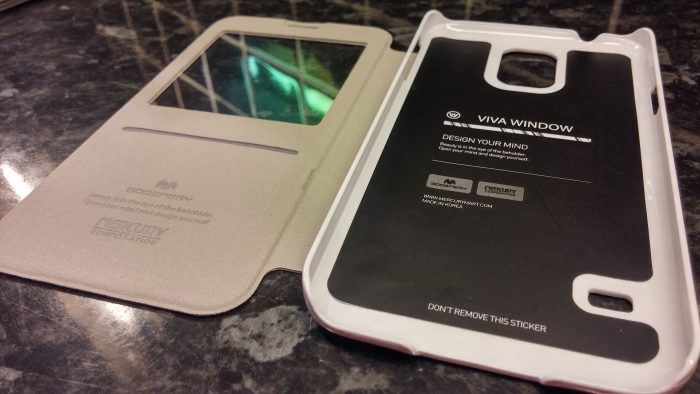 The front of the flap, on this particular version, has a golden / beige appearance and feels a bit like the blown vinyl wallpaper I have in my hall at home.
The window is quite large but will let you see incoming call status details
We got this Goospery Viva Window Cover case from KoreaHallyu. It was just $14.99, which is a nudge over £10. There's a wide range of colours to choose from if this particular one isn't your thing.