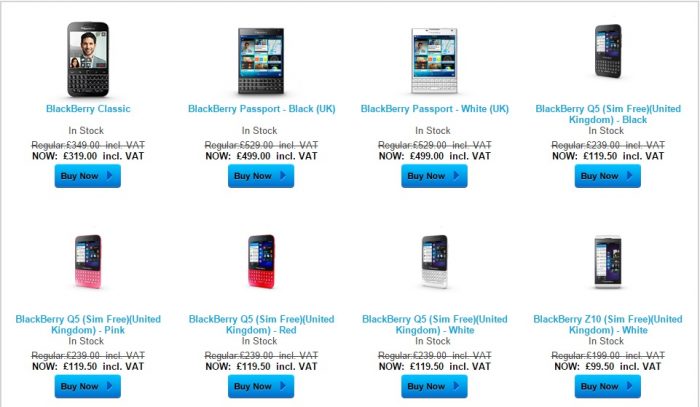 BlackBerrys online store is having a sale across almost the entire range of BB10 phones and if you were thinking of experimenting in the Blackberry world then this is definitely the time!
I really, really like the BlackBerry 10 Operating System. It is smooth, speedy, the BlackBerry Hub is an amazing assemblage of all communication apps on your phone in one handy app/interface and it can run most Android apps just as well as an Android phone! I've recently bought the sublime BlackBerry Passport and have owned the Z30 for over a year and still really enjoy using it. I seriously recommend a BB10 device if you consider efficiency of use and speed of typing an important part of your smartphone experience.
Click here to visit the UK store and if you are outside of the UK give your local BlackBerry store a visit as the sale is running in many regions with some cracking prices. To be really honest I'm struggling to justify 'not' buying a white Z30, cause, well it looks damn fine and is at a very reasonable price. Go get some!