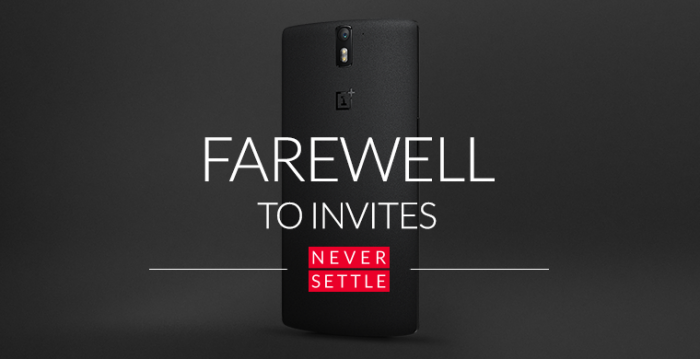 On the 23rd of April 2015 the OnePlus One is one year old (to many ones there), and today OnePlus  announced that the hoop jumping invite system ( I know I was a hoop jumper, but to be fair I love my OnePlus one)  to buy the device is finally over and anyone can just go to the web site and buy a phone.
In the company's blog post today it said
we've been travelling down an exciting road; one with a few bumps, Since the early days, our company has changed quite a lot. We've grown to over 700 employees and have sold over one million OnePlus Ones worldwide. Starting today, the One will be available without an invite. Forever.
For just 24 hours, OnePlus are offering a 75% discount on OnePlus Flip Covers and Premium Screen Protectors. Additionally, Bamboo StyleSwap covers will now be available without an invite (while supplies last). These promotions are only valid in the following regions: USA/Canada, the European Union, Hong Kong, and Taiwan. ( and typically I've just had to jump through more hoops to get my hands on a Bamboo StlyeSwap Cover whereas I could just add one to my basket today – and yes I've checked ).
No news on the next device from OnePlus the Two, as there was a lot of speculation that the new device was going to be announced today.
Source OnePlus Blog