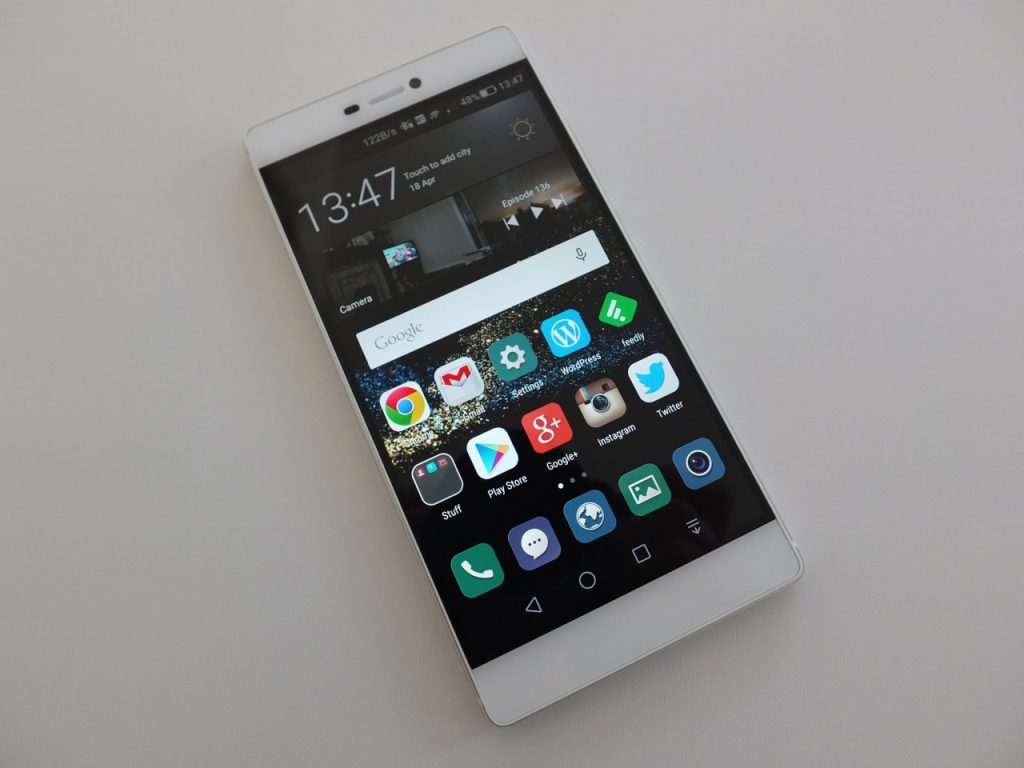 A wise man once said:
A beautiful Smartphone creates beautiful things
Personally I feel that applies to a lot of the smartphone market in 2015, with the likes of the Galaxy S6 Edge, the HTC One M9 and of course the iPhone 6 they are all beautiful devices and thanks to the cameras on each of those they are all certainly capable of creating beautiful things.
Huawei understandably wanted to be included in the lineup of great looking devices with great cameras and with the Huawei P8 I think they have done just that.
I was at the launch event last Wednesday and I took a P8 away with me, I've been using it for about four days now and I thought it was prime time to bring you my initial impressions. Starting of course with my good and bad points.
Good and Bad Points
Good
Great looking phone.
Lightweight and thin.
Amazing RGBW 13 MP OIS F2.0 camera.
Lollipop.
A wide range of enhancements to improve cellular signal strength, audio quality and call quality.
Bad
Lollipop with Emotion UI on top is a little odd at times.
Data, power, anti virus and notification management programs often interfere/block what an app is supposed to do.
It is rather slippery.
2nd SIM tray doubles as a Micro SD slot, which if you want dual SIM and Micro SD is a pain.
Design
I've taken a handful of shots showing the Huawei P8 from a variety of angles, the one I have is the Mystic Gold colour. As you can see it is rather thin and looks very much like a Huawei P range device. For a larger view of these images just tap/click on an image below and a nice gallery browser will open up.
Check out my hands on video, taken at home so no launch event background noise.
http://youtu.be/bXOQs7MMxlg
Hardware
The spec list reads like a "what to have in your 2015 flagship device", which is great. At least it isn't the same old Snapdragon though.
Processor: Hisilicon Kirin 930, 8-core 64bit, 2.0GHz.
Display: 5.2″ FHD Screen, 1080p (1920 x 1080), 424ppi, 16M colours.
Internal Memory: 16 GB / 64 GB.
RAM: 3 GB.
Rear Camera: 13 MP, OIS, RBGW sensor, DSLR-level Image Signal Processor, F2.0; Dual color temperature flash.
Front Camera: 8 MP.
Android 5.0.
Network: GSM, EDGE, HSPA, LTE.
Extras: Micro SD, Dual Nano SIM, Nano coating, WiFi b/g/n, BT 4.1+LE.
Battery: 2680 mAh non removable.
Dimensions: 144.9 x 72.1 x 6.4 MM.
Weight: 144g.
The spec here is really good, the processor and the 3 GB of RAM combine well to make a fluid device. The only downsides are the battery is a little small, although it's comparable to other flagships, also the SIM slots are a little fiddly to work out, it's meant to be dual Nano SIM with the top slot usable as a Micro SD slot, which as you can see in my photos I've been using.
Software
Lollipop and Emotion UI haven't made that much of a public outing up until now, the mix of such a heavy skin and the glorious material design cues isn't the nicest looking combination I've used. However there are nice tweaks such as the different themes and the customisable navigation buttons. I'll be taking a more in depth look at the software in the review in a few weeks time.
Camera
I have found the camera to be really quite capable, it has quite a few modes. The auto mode often decides to take an HDR style shot, which is often nice. The dedicated HDR mode takes it up a notch again. Low light shots are decent with only a little bit of noise. Macro shots are really nice, with some great depth of field shots taken with the F-2.0 lense.
Here are some samples of what I have managed to shoot in the last few days.
If you fancy checking out the full size original images you can download them here in a .zip file and inspect them on your PC or something.
There are so many modes on the camera, it's a little overwhelming. Huawei showed us so much on Wednesday that one could say is pointless. I'll be testing out the different modes this week.
Conclusion
My initial conclusion is that the Huawei P8 is an amazing device, with a great design and build quality, the software needs updating to iron out some initial pre release Lollipop bugs, the camera is it's standout feature, they have really spent some time working out how to improve their camera and boy have they succeeded.
As this is just my initial impressions feel free to ask any questions about the device and I'll try and answer them here or in my final review in few weeks time.