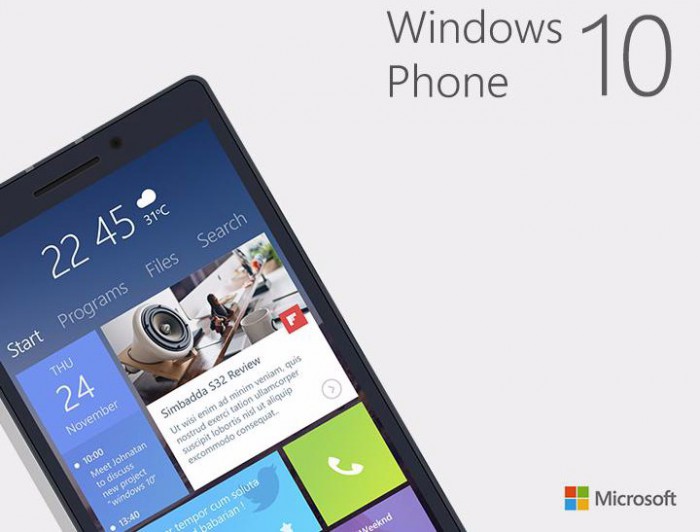 You've just got to love rumours; without them most tech websites would be very sad affairs. Microsoft's approach to Lumia handsets has been nothing short of dull – the vast array of similar low and mid-range handsets has been, frankly, quite underwhelming. There's obviously a market for them, but for those desperate for a high-end new Lumia (or, indeed a top-end one from any OEM) handset the wait has been ridiculously long. Microsoft have stated that once Windows Mobile 10 is finally released in a finished form there will be new powerful phones to accompany it, but that still appears to be some months off. Quite what these phones will look like, and whether they'll offer anything in addition to the annual offerings from other OEMs (aside from OS), has been anyone's guess. New rumours have revealed clues of what these might look like, though note the tentative language used:
Lumia 940 may sport a 5-inch while Lumia 940 XL may have a 5.7 inch display. The rear camera sensor may be 24-25 MP from current 20 MP on Lumia 930. They will certainly feature a 5 MP or even higher MP FFC. It is also expected to include 3D-interaction, Iris scanner and native Pen support as part of the package.
One mid-range device may pack 13-14 MP rear camera (PureView), 5 MP FFC, better processor and may sport similar or slightly modified design to Lumia 830. This device may have a screen size around 5-inch. It may be the Lumia 840.
One more mid-ranger may be a device with bigger display (5.5 inch to 5.7 inch) and may pack camera specs similar to Lumia 840 but non-Pureview. It may be the Lumia 740 XL.
So, it appears that a number of different phones might be on the horizon, and it will be interesting to see not only how the final version of Windows 10 looks, but quite what things like '3D-interaction' will entail.  These are slated to be released in the second half of 2015.
Source: WMPowerUser